• Study Abroad Guidance
Entrance exams to study in Canada
1758 Reads

3 min Read
By:

CANAM Group

Updated On:

Sep 12,2023 05:31 PM IST

Entrance exams to study in Canada
Canada is a popular study-abroad destination among international students for its advanced education system, modern infrastructure, scenic landscapes and cultural diversity. In order to apply for education here, it is important for students to be well aware of all the admission requirements, including the standard exams they need to clear before making an application. While every Canadian university and college requires proof of a candidate's language competency, many also require the scores of certain entrance tests to verify their eligibility for a specific program.
What are academic tests required to study in Canada?

Here are some of the popular entrance tests for admission into a Canadian academic institute:
Graduate Record Examinations (GRE): It is a popular academic exam for student planning to pursue graduate studies abroad. It is a standard test for admission as this helps universities or colleges to evaluate the knowledge of students for advanced education. The test is conducted in two ways. The GRE General test assesses verbal & quantitative reasoning, critical thinking, and analytical writing skills not related to any specific discipline, whereas GRE subject test weighs a student's knowledge in one particular subject like Chemistry, Mathematics, Physics, and Psychology.
Graduate Management Aptitude Test (GMAT): As the name suggests, GMAT is conducted to assess the abilities and knowledge of students who wish to pursue post-secondary education in Business or Management in Canada. It is a computer-based test designed to check the analytical, writing, quantitative, verbal and reading skills of potential MBA aspirants planning to study in an English-speaking country.
Scholastic Assessment Test (SAT): SAT is a paper-pencil-based aptitude test designed to assess the written, verbal and calculative skills of candidates. It is an important admission test given by students who aspire to study undergraduate courses abroad, particularly in Canada and USA.
Medical College Admission Test (MCAT): MCAT is a computer-based test that examines a candidate's analytical and critical abilities, knowledge of physical and biological sciences and verbal reasoning. While most Canadian medical colleges need an MCAT score, applicants with three or more years of experience may exempt themselves from these scores.
Law School Admission Test (LSAT): This is a standardized test essential for students who plan to apply for a course in Canadian law school. This certifies a candidate's expertise in reading and verbal skills.
Which language tests are accepted by Canadian academic institutes?

Since Canada is a country with two official languages, English and French, few provinces may speak only one of these. For instance, to study in provinces like Ontario, Quebec and New Brunswick, students may be required to prove their fluency in French, while this may not be the case to study in other provinces. Generally, the majority of Canadian institutes require students to submit their English language proficiency scores.
Some of the popular English proficiency tests are:
International English Language Testing System (IELTS): IELTS is a widely accepted English proficiency test that evaluates a candidate's reading, writing, listening and speaking abilities. The test is for both study (IELTS Academic) and work & residency (IELTS General Training) purposes. It is a 3 hours test which students can give in two ways: Computer-delivered and pen-paper based.
Test of English as a Foreign Language (TOEFL): This is one of the popular English proficiency tests conducted by ETS (Educational Testing Services). Designed to measure a candidate's all four academic skills in listening, reading, writing and speaking.
Pearson Test of English (PTE): PTE is a recently introduced English proficiency test in Canada. The test is conducted in two ways: PTE Academic, a computerized test conducted online and PTE Home.
Undoubtedly, the knowledge of these tests builds the foundation of your admission into a university abroad, but it is not the only important aspect of making an application. To know more about the application process and apply to your favorite institute in Canada, connect with the experts of team Canam today!
Get great articles direct to your inbox
The latest news, articles, and resources, sent straight to your inbox every month.
Popular Universities to Study Abroad
World class education waiting for you.
Latest at CANAM
Events, webinar, college / university visits and more.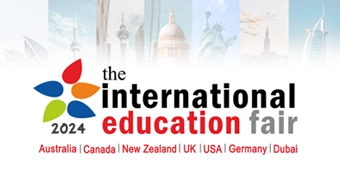 The International Education Fair
Study in Canada, UK, USA, Australia, NewZealand, Dubai, Germany
18th Jan to 25th Jan • 10:30 AM to 5:00 PM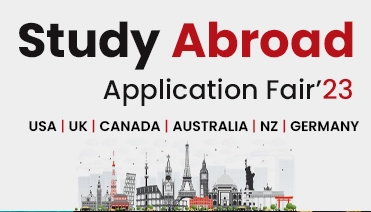 Study Abroad Application Fair
Study in Canada, UK, USA, Australia, NewZealand, Germany • Application Days
Jagraon • 11:00AM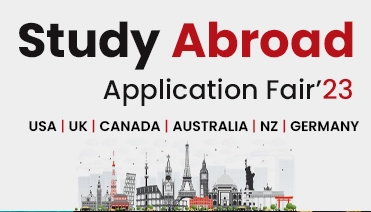 Study Abroad Application Fair
Study in Canada, UK, USA, Australia, NewZealand, Germany • Application Days
Nakodar • 11:00AM
Blogs and Articles
Curated content to keep you updated on the latest education trends, news and more.
Related Blogs and Articles
A little effort to provide an authentic and reliable content for keen readers!!
How to Make Friends When Studying Abroad
Going abroad for education is an exciting time for students, as it is the very time that they will be staying independently and seeing new c...
Updated on • 15-09-2023 • Study Abroad Guidance