• Study Abroad Guidance
Study Abroad: Physiotherapy Guide
864 Reads

3 min Read
By:

CANAM Group

Updated On:

Jul 25,2023 01:15 PM IST

With mechanization and inactive lifestyles, people face common muscular-skeletal problems that include neck pain, osteoarthritis knee, backache, and stiff shoulders. Physiotherapists work in the mainstream like Doctors to cure these disorders. It is a health profession concerned with maximum mobility and quality of life by applying clinical reasoning. Students who have a passion for the human body and want to promote wellness; then, physical therapy is the profession to pursue.
Physiotherapists are very much in demand, and their demand is increasing with each passing day. Physiotherapy graduates can work in outpatient, stroke services, intensive care, and elderly care.

In contemporary times, many students strive to achieve academic settings from around the globe. Studying physical therapy from abroad is a fantastic opportunity to develop world-class skills and knowledge. Studying physiotherapy from a foreign country will strengthen their communication skills and allow them to connect with various patients. By acquiring these skills, students will provide their patients with the best services throughout their careers and achieve excellence.

After acquiring an international degree related to various aspects of physiotherapy, one has a lot of job opportunities. Well-trained students in physiotherapy can apply for jobs in the private and public sectors. While Private Sector employers may include; hospitals, professional sports clubs or gyms, leisure centres, nursing homes, teaching and research, Public Sector employers consist of local authorities like school and children centres, healthcare charities and organizations, and armed forces.

As every country offers specialized courses related to physiotherapy, here is a guide for aspirants to explore and choose their international education destination on the topics of their interest.

Sports realm:

If the student wants to make a career in sports and disability area, there are some of the world's Top universities in Canada to study physical therapy. In Canada, sports medicine is a thriving topic. Much research is going on for people with disability, especially spinal cord injury and mobility impairments. The top university cities in Canada like Vancouver, Toronto, and Ottawa are the best places for physical therapy education. They are the best places to work with community members and get hands-on with the latest technology.

Orthopedic physical therapy:

Orthopedic physical therapy emphasizes treating injuries related to the orthopedic system, including muscles, bones, joints, tendons, and ligaments. New Zealand is an outdoor trekking hub, making it a great place to practice orthopedic physical therapy treatment for people who want to maintain their active lifestyle. Therefore, Top universities in the New Zealand offer an excellent option for students who wish to study physical therapy. Sports culture, especially rugby, is a massive part of New Zealand, and thus, there will be no shortage of sports-related treatments and research.

Rehabilitation medicine:

Rehabilitation medicine is mainly concerned with the prevention, diagnosis, treatment, and rehabilitation management of people with disabling medical conditions. To study rehabilitation medicine, China is the best place as it is in huge demand. Combining the country's vastness and limited resources in many areas can make studying physical therapy in China- a very different and fantastic experience. After graduating in physical therapy, there are many opportunities to work after studying.

Physical therapy as a whole:

Top universities in the United Kingdom offer physiotherapy courses designed to help students develop a fundamental understanding of concepts. The courses in UK universities offer a wide range of job-oriented skills. The universities and colleges have strong links with local and national health care providers. With these links, students get a fair chance to put their knowledge into practice.

Still confused, worry not at all! Canam Unisearch is there to guide international education aspirants in the field of physical therapy. Walk into the nearest Canam UniSearch office, as there are experts to guide you through the entire application process, right from selecting the appropriate program, institute, and destination.
Get great articles direct to your inbox
The latest news, articles, and resources, sent straight to your inbox every month.
Popular Universities to Study Abroad
World class education waiting for you.
Latest at CANAM
Events, webinar, college / university visits and more.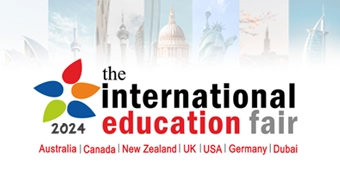 The International Education Fair
Study in Canada, UK, USA, Australia, NewZealand, Dubai, Germany
18th Jan to 25th Jan • 10:30 AM to 5:00 PM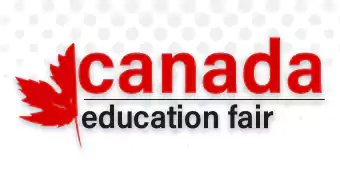 Canada Education Fair
Study in Canada
Mehsana • 11:00AM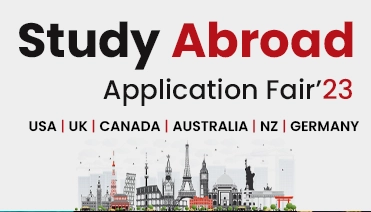 Study Abroad Application Fair
Study in Canada, UK, USA, Australia, NewZealand, Germany • Application Days
Jagraon • 11:00AM
Blogs and Articles
Curated content to keep you updated on the latest education trends, news and more.
Related Blogs and Articles
A little effort to provide an authentic and reliable content for keen readers!!
How to Make Friends When Studying Abroad
Going abroad for education is an exciting time for students, as it is the very time that they will be staying independently and seeing new c...
Updated on • 15-09-2023 • Study Abroad Guidance