• Study Abroad Guidance
Resume format for Freshers: Tips, Types, and How to choose
416 Reads

3 min Read
By:

CANAM Group

Updated On:

Aug 17,2023 11:07 AM IST
The resume for fresher should properly highlight their skills and strengths and also the format that is chosen is a significant element. Fresher Resume is mostly incorporated into a functional form instead of any other kind to initiate better. A fresher resume is of course the one created by an individual who recently graduated from high school or college or anyone with minimal work experience.


Professional world always welcomes new talent and skilled workforce to share the responsibilities and grow further into experienced and valued individuals. While initiating one's career, it's very important to show one's potential through various ways including right kind of resume format, content and relevance. Applicants should pay attention to the overall elements of the resume format for freshers. It could be said that the best resume format will accomplish two things as it will include all the relevant sections and will have a clear and elegant overall layout. The overall layout of a good fresher resume is always easy to navigate. Freshers need a format for resume that focuses on their strengths while also equally highlighting them as a strong candidate for the position they are applying for. It should clearly showcase the responsibilities taken on, the skills developed and the qualities brought to the table as an employee. These things together make it evident for hiring manager to assess qualifications and fit for the given role. Everyone at some point needs to form a resume, as they are not anywhere close to going out of style. So it's best to always keep it ready and updated for any opportunity that pops up.
Types of Resume Formats for freshers:
1. Reverse- Chronological Format
This format is preferred by recruiters and human resource manager as it enlists job experiences and talents in an elaborative manner. It provides a clear chronological timeline of the job experience and is considered the most common resume format. Although it's not suitable for fresh graduates who have no professional experience. This format draws attention to career gaps in one's professional timeline.
2. Functional Format
This format is usually the skills-based resume format and so it focuses on talents or skills rather than job experience. Thus, functional resume is most appropriate for freshers as they might have minimal job experience or none at all. So this is beneficial if one is a recent graduate with practical skills but no job experience. Although most recruiters are unaware of these formats as these are not widely used. Other challenge is that functional resumes are not easy to be understood by Applicant Tracking System (ATS).
3. Hybrid Resume format
This format emphasizes both skills and experiences in a fresher resume as well. It could work well for freshers with less experience but again some has to be mentioned in this kind of resume. Its highly useful for senior professionals who have lots to include on their resume. ATS has difficulty in reading these kinds of resumes as well.
ATS Compliant Resume Format

To scan, sort or rate large number of job applications, application tracking system (ATS).

Many reputable companies utilize this system to streamline the hiring process.

This software easily sorts applications on the basis of relevance of requirements in terms of open positions.

Some important points to be considered while formatting an ATS friendly resume:
Graphics should be avoided
Relevant keywords should be used in job postings
Use straightforward formats like chronological or hybrid format
For resume format, PDF files are recommended
Choose best resume format through competitive analysis
Tips to write a resume formatted for freshers
Job description should be read extensively and resume should be specific to the skills and qualities needed to be successful in the role applied for.

Including complete contact information is mandatory as name, address, contact number, email address and some also prefer to include links to social media profiles, personal websites, portfolios and blogs and so on.

A unique resume format should be comprised of great resume summary statement that conveys knowledge and passion relevant to the applied role as well as adding value to their candidature.

Specific skills listed throughout the job description are to be mentioned as technical hard skills or soft skills, relevant to being successful in the position applied for.

Education, training, certifications, major or minors, professional licenses and any other additional professional training should be included along with details.

Career objective is a brief paragraph that goes on the top of the page, below is the header of the resume. It serves the purpose of giving quick glimpse into best skills and achievements, instantly depicting potential proving the candidate to be a great asset to the company.

A suitable cover letter that matches the resume gives an advantage over the other candidates.

A clear and prominent header should include complete personal details.

The education section should brim with achievements.

A strong resume objective makes a good impression.

Work experience section should include the relevant experience.

Number of skills according to matching requirements and experiences.

Some other additional sections to give your resume a competitive edge.

Last step is to proofread resume for any spelling, grammar errors, inconsistencies.

Free Resume Templates could be utilized which embodies the style requirements.
How to choose the best resume format
Regressive analysis of resume formats could really assist in choosing the best resume format.
For example, while applying for the position of Product Manager, then competitive analysis
of the job profile should be done and all the requirements and skills to be written down. Large and well
separated subheadings and plenty of white space to clearly divide resume into sections should be followed. It is best to use 1.15-line spacing and symmetrical margins to make it easier to read.

Resume Format for freshers: Sequence of points to be mentioned
Name, Address, Contact number, Email Id

About

Objective

Professional Skills

Educational Qualification

Language Proficiency

Extra-curricular Activities

General Information

Interests

DOB

Nationality

FAQ
What is the difference between a CV and a resume?
Resumes showcase the candidate's skills, notable achievements, and work experience, whereas CV, Curriculum Vitae is mainly used for academic purposes providing a comprehensive listing of one's education, certifications, research experience.
How many types of resumes are there?
Chronological resume, hybrid resume, functional resume, creative and video resume.
What length of resume is appropriate for freshers resume?
It's better to write resume of one complete page, more than that should be only extended if one has a diverse portfolio.

Which resume is suitable for fresher candidates?
Out of chronological or functional resume, functional one is more appropriate for freshers as it could be used when one has minimal experience or none at all.

Get great articles direct to your inbox
The latest news, articles, and resources, sent straight to your inbox every month.
Popular Universities to Study Abroad
World class education waiting for you.
Latest at CANAM
Events, webinar, college / university visits and more.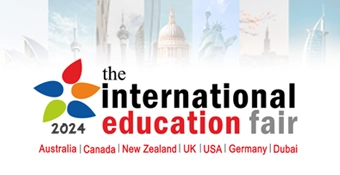 The International Education Fair
Study in Canada, UK, USA, Australia, NewZealand, Dubai, Germany
18th Jan to 25th Jan • 10:30 AM to 5:00 PM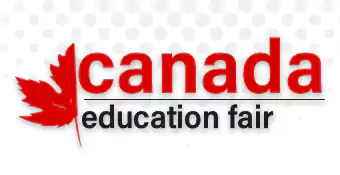 Canada Education Fair
Study in Canada
Mehsana • 11:00AM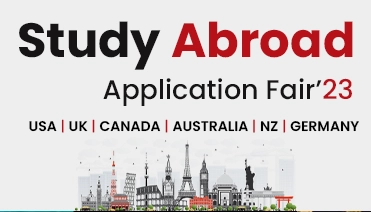 Study Abroad Application Fair
Study in Canada, UK, USA, Australia, NewZealand, Germany • Application Days
Jagraon • 11:00AM
Blogs and Articles
Curated content to keep you updated on the latest education trends, news and more.
Related Blogs and Articles
A little effort to provide an authentic and reliable content for keen readers!!
How to Make Friends When Studying Abroad
Going abroad for education is an exciting time for students, as it is the very time that they will be staying independently and seeing new c...
Updated on • 15-09-2023 • Study Abroad Guidance