• Study Abroad Guidance
Education Agents -Work ethics, Trust and Obligations
351 Reads

3 min Read
By:

CANAM Group

Updated On:

Sep 04,2023 03:52 PM IST
Overseas educational institutions maximize their resources by increasing student enrolment through international student agents. It's quite favourable for institutions to work with these agents, as they follow work ethics and deliver their contractual obligations on time. Read the blog to know about the role of an Education agent in the process of applying to study in Canada.
Education agents are an integral part of the international education industry. They are certainly valued and respected, for they are instrumental in assisting students in enrolling and studying in international educational institutions. The majority of education agents for Canada are recognised for their high standards and levels of service based on the outcomes achieved by them. The Provider Registration and International Management System has enabled institutions to record the involvement of an international education agent in enrolling an international student. Educational institutions prefer to work with agents who meet the ethical standards set out in the National Code of Practice for Providers of Education and Training to Overseas Students 2018. This aims to acknowledge the valuable role played by international education agents and notify the performance achieved by most agents.
Students are recommended to research the background, experience, and expertise of the agent to determine which Canadian institutions are authorizing their services and seek references before engaging with an agent.
Education Agents who are trustworthy would justify the given requirements:
• Education agents must offer comprehensive information to students rather than solely presenting idealized content that may not truly aid them in their journey.
• Education agents should clarify what a student, aiming to
Study in Canada
, wants to achieve.
• Providing relevant courses, programs and schools to students is the most important role of an education agent.
• They need to commit to their profession with long-term goals in mind, such as a reputation for integrity and excellent referrals and, thus, the steady growth of the business.
• Trustworthy education agents centralize information in one place, manage communications smoothly, and streamline the whole process.
• Education agents maintain adequate records of information provided to students in a sufficient and accurate capacity.
• They follow up for further assistance if required in any case.
• Time is money is inherently believed and followed by the agents, and thus, all queries and questions are answered timely.
For an agent to be able to eloquently articulate the strengths of the institutions, they need to be aware of the factors that make any relevant institution unique. As a university or college, they should be able to find their niche and effectively excel at communicating their brand.
Agents can effectively promote institutions based on the knowledge of their history and culture, areas of strength like research clusters, academic programmes and inspiring faculty.
Education Agents for Canada also need to be particular in dealing with educational institutions to establish longer associations and benefit on both ends:
• Submission of student applications with genuine intent.
• Transparent communication with institutions and organizations.
• Be an accurate and authentic representative of the intended institution and its courses.
• Approved advertisements should only be carried out or utilized.
List of Do's and Don'ts for education agents representing Canadian education institutions:
Do's
• Cross-check the accuracy and authenticity of the information supplied by the institutions.
• Make sure that information is in a language students can understand.
• Ensure that students clearly know the benefits/drawbacks of a particular study choice so they can make an informed decision.
• Confidentiality of student information should be discreetly maintained.
• Meet all contractual obligations with educational institutions, particularly in relation to marketing, recruitment, and information given to students.
• Stay updated with the latest information on the entry requirements for Canada. It is also important to ensure that all students are aware of any changes that may affect them.
• Consider ways to add value to the service they provide to prospective students, such as assisting in
application process for Canada
, visa applications and enrolments of students who would otherwise struggle to comprehend themselves.
• Visiting and getting exposure to Canada and education institutions partners can validate their services to an extent.
Don'ts
• Provide misleading information that result in unfair comparisons between institutions.
• Overly idealize information about post-study employment or facilities.
• Misguiding students regarding institutions that don't align with their educational interests.
• Breaching the code of confidentiality of student information.
• Charge hidden fee from students without prior discussion of the cost structure.
• Persuade students to enrol in a course or program for which they are inadequately prepared as low language proficiency (such as low scores in
IELTS
or
TOEFL
and insufficient academic qualifications.
• Providing paid immigration advice to students without being an authorized immigration representative.
For more detailed information, contact
Canam Consultants
, the leading overseas consultants.
Conclusion
Thoroughly understanding the institution's needs and recruiting market is the key to positively collaborating with education agents. It is better to conduct an environmental scan of which programmes have the highest and lowest student enrolment. Education agents for Canada can benefit from comprehending the factors driving international students to seek international education, as well as the local economy and culture, in effectively promoting the programme in a specific market. The remuneration model of educational institutions should also be explained considerably for agents. Government bodies have implemented new measures to monitor the work of education agents more efficiently. Canada has implemented the Regulated International Student Immigration Advisor Exam to be passed in order to provide guidance regarding student immigration issues.
Also read
:
Role and importance of an overseas education consultant
FAQ
How does one become a student visa agent?
Although no specific qualification is required to work as a migration/study visa agent in India, there is a requirement of certain professional qualifications, passing an exam and licensing in most of the other countries. 
What is the authority of an agent in the education system?
Education agents are commercial organizations that support students in their higher education journey, helping them choose universities and programs, submit applications and more. 
Get great articles direct to your inbox
The latest news, articles, and resources, sent straight to your inbox every month.
Popular Universities to Study Abroad
World class education waiting for you.
Latest at CANAM
Events, webinar, college / university visits and more.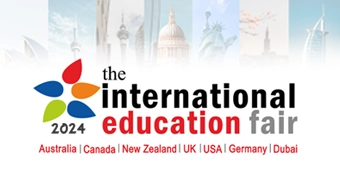 The International Education Fair
Study in Canada, UK, USA, Australia, NewZealand, Dubai, Germany
18th Jan to 25th Jan • 10:30 AM to 5:00 PM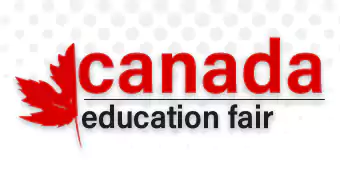 Canada Education Fair
Study in Canada
Mehsana • 11:00AM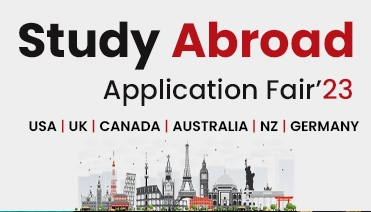 Study Abroad Application Fair
Study in Canada, UK, USA, Australia, NewZealand, Germany • Application Days
Jagraon • 11:00AM
Blogs and Articles
Curated content to keep you updated on the latest education trends, news and more.
Related Blogs and Articles
A little effort to provide an authentic and reliable content for keen readers!!
How to Make Friends When Studying Abroad
Going abroad for education is an exciting time for students, as it is the very time that they will be staying independently and seeing new c...
Updated on • 15-09-2023 • Study Abroad Guidance