• Study Abroad Guidance
Top Cities to Study in Germany
302 Reads

3 min Read
By:

CANAM Group

Updated On:

Aug 07,2023 05:22 PM IST

With its renowned Oktoberfest celebrations, rich culture, chief European location, vast political history, famous philosophers, affordable tuition fee and vast economy, no wonder why Germany has been growing undeviatingly as a renowned study abroad destination. Being the most famous European study destination, Germany has some top cities that international students prefer.

1. Aachen
A small city in North Rhine-Westphalia, Aachen is well known for Life Sciences, STEM Majors and innovative courses. The city is known for its charm and also used to be a Roman bath. For students who aspire to connect with technology and pursue studies like mechanical engineering, automotive and manufacturing technology, or medical technology, then Aachen is the best option to consider. It is home to Europe's popular technology universities: RWTH Aachen University and FH Aachen. Not only this, the very famous research and academic hospital that's a part of RWTH Aachen, Klinikum Aachen, is also located here, making it the city with one of the most extensive medical facilities in Europe.

2. Berlin
The largest city in Germany, a metropolitan rich in culture and history, Berlin is one of the most preferred cities to study in Germany. It includes Germany's most significant concentration of universities and research institutions. It consists of two top-ranked universities in the world; Humboldt-Universität zu Berlin, and the Freie Universität Berlin. Students who adore art and history would enjoy Berlin and would be the best option for them as it is home to many museums and historical places. It includes the Neues Museum, the Topography of Terror, the Jewish Museum, the Bauhaus Archives East Side Gallery, the DDR Museum, the Allied Museum, and the very famous Berlin Wall Memorial. There's much more to do in this city rather than just seeking its history as it offers plenty of social events, nightlife and good places for hopping.

3. Frankfurt
Frankfurt is known as the financial capital of Europe and is the city where the European Central Bank is located. The economy of Germany is dependent mainly on Frankfurt's economy as it is home to the largest Stock Exchanges in the World. This city is best for students who want to go ahead in the business world and contribute to the global economy. The famous universities situated in Berlin are Johann Wolfgang Goethe University, University of Applied Sciences Frankfurt, University of Music and Performing Arts and Frankfurt School of Finance and Management. This city's features make it on the list of top cities to study in Germany.

4. Hamburg
Hamburg is one beautiful study destination in Germany, a major port city in Germany containing hundreds of canals and large areas of park and wetlands. It is a perfect destination for urban city planners, architects and engineers. The city is a hub of well-known universities, viz. Hamburg University, University of Music and Theatre, HafenCity University Hamburg focusing only on architecture and urban development, Hamburg University of Applied Sciences and the Hamburg University of Technology.

5. Munich
With plenty of academic opportunities and being Germany's largest state, Munich is home to renowned Universities like the Technical University of Munich, Ludwig Maximilian University of Munich, offering various entrepreneurial-focused courses and much more. It is also an amiable and welcoming city, and it provides international students with tremendous and unforgettable experiences.

Choosing a city to study could put students in a dilemma, so it is always best to be clear and specific; Canam Unisearch guides students to select a city that will prove to be best for them. For more, visit your nearest Canam Office today!
Get great articles direct to your inbox
The latest news, articles, and resources, sent straight to your inbox every month.
Popular Universities to Study Abroad
World class education waiting for you.
Latest at CANAM
Events, webinar, college / university visits and more.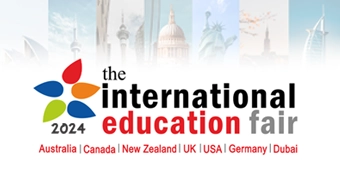 The International Education Fair
Study in Canada, UK, USA, Australia, NewZealand, Dubai, Germany
18th Jan to 25th Jan • 10:30 AM to 5:00 PM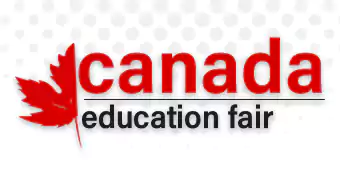 Canada Education Fair
Study in Canada
Mehsana • 11:00AM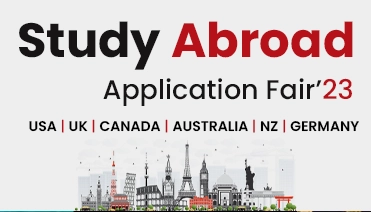 Study Abroad Application Fair
Study in Canada, UK, USA, Australia, NewZealand, Germany • Application Days
Jagraon • 11:00AM
Blogs and Articles
Curated content to keep you updated on the latest education trends, news and more.
Related Blogs and Articles
A little effort to provide an authentic and reliable content for keen readers!!
How to Make Friends When Studying Abroad
Going abroad for education is an exciting time for students, as it is the very time that they will be staying independently and seeing new c...
Updated on • 15-09-2023 • Study Abroad Guidance