What if Your Visa Gets Rejected?
21 Reads

3 min Read
By:

CANAM Group

Updated On:

Sep 15,2022 01:01 PM IST

Many students believe that receiving a letter of acceptance from a foreign university is an easy task; however, it can be a laborious process if not done rightly. Securing a student visa is a complicated and time-consuming process. After gaining admission to your desired university, the next step is to get a student visa.

But, what if your visa gets rejected! We are not saying that your visa will get rejected, but what will you do if you face such conditions? Do you have a backup plan?

You must be thinking-why for heaven's sake, such a wary explanation! Why not! We know you have made all the arrangements for your trip, yet there are a few things you need to know in case your study visa gets rejected.

Do I need a backup plan?

Having a plan will assist you in assessing the situation if your student visa gets dismissed. You are set to proceed to the next stage rather than thinking and settling on a smaller goal.

Common reasons behind a rejected student visa

Getting a student visa requires appropriate preparations, as many reasons can cause rejection. In the first place, it is essential to figure out the grounds for dismissal.
- If you don't have the required funds in your account, the authorities may find that you are not financially sound, which will give way for your visa to be rejected. You need to ensure that you can arrange sufficient funds before attending your interview.
 - Your gap year with no work experience will build and increase the odds of your visa dismissal. The gap year should not be confined to merely exploring new places; you should utilize your time for specific internships or work opportunities.
- Student's academic performance is a crucial factor in visa endorsement. It additionally incorporates their language capacity to appear in their IELTS or TOEFL scores. With low evaluations and grades, a visa official may question your ability to adapt to English courses.
- You need to ensure that you have submitted all the appropriate documentation such as a valid passport, recent photos with duly filled forms, and various other requirements that need to be attained.
- You must obtain a genuine letter of acceptance from the host school before applying for a student visa.

The solution to your question

On the off chance that your study visa gets rejected for the first time, you have the alternative of reapplying. Several students are allowed the visa the second time whose visa request was dismissed for the first time. It is significant that you recognize and address the reasons which may have caused the dismissal.

During your visa interview, you could ask the visa officials for an explanation of your dismissal. If you weren't required to show up for a meeting, you would get documentation expressing the purpose behind the removal. The next step is to eradicate the reason and try again.

Things to avoid being rejected

So, that carries us to our talk; what are the things you need to do to avoid getting rejected for the student visa. Here are a couple of points to assist you with the beginning.

- Candidate should never lie on the application form and submit false documents.
- Always be ready to answer the question with sharp points and give quick and complete information. When you fail to convince the visa officer about the reason for your visit or your intention to stay, then you can face the outcomes, and your request to study abroad can get rejected.
- Your outfit will create the first impression, so make sure to wear formal clothing. A visa meet is a formal occasion, and you should treat it in like manner.
- Try to see if the interviewer is in a rush or not; assuming this is the case, keep your answers short. Then again, if the officer appears to appreciate the talk, you can broaden your speech a bit; however, don't be more explicit than required.

Rest assured, it is essential to know that the process is not as simple as it may look. However, there are several things to consider; if you keep the above-given points in mind, your application process should be even and smooth.

Stay positive and confident the entire time during your interview. You may be astounded by a question or didn't give the answers you thought you would. It is healthy, considering that most competitors are anxious during this sort of meeting. Keep a smile and ensure that you are a confident individual, a vital component of this situation. Good luck!
Get great articles direct to your inbox
The latest news, articles, and resources, sent straight to your inbox every month.
Popular Universities to Study Abroad
World class education waiting for you.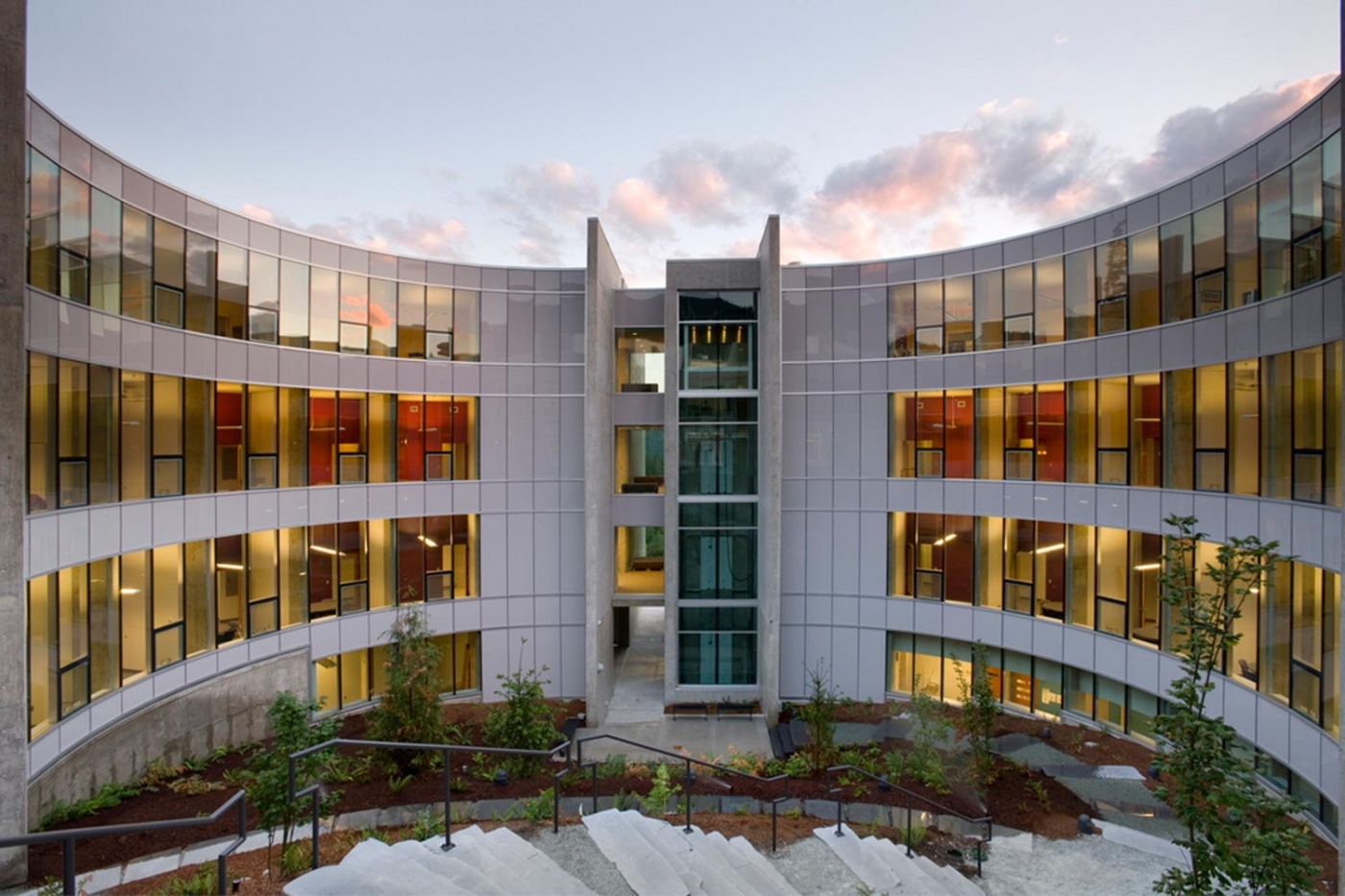 Quest University
British Columbia, Canada • 1 Programmes
Tuition Fee : CAD 35000-40000 / year