Things to Do and Student lifestyle in Canada
15 Reads

3 min Read
By:

CANAM Group

Updated On:

Sep 15,2022 01:05 PM IST

Canada has picked up fame on the map as one of the top education goals for students across the globe; however, it isn't about its education, quality of life, great mountain perspectives, and its famous sport, "hockey." Yet, it additionally has a flourishing music scene and varied cooking to charm your taste buds. Canada is the 2nd largest nation not just for its natural life spotting and experience; there are different nightlife and beautiful food scenes. Regardless of whether you need to dance in the night or be astonished at a Broadway show, you won't get baffled when you are in any part of Canada!

Apart from this, Cities of Canada has made it to the world ranking list of the best city for international students. The top four cities of Canada that are listed for student-friendly towns are:

- Montreal
- Vancouver
- Toronto
- Ottawa

Canada is also the birthplace of renowned musicians and DJs such as Justin Bieber, Drake, Bryan Adams, Avril Lavigne, Shawn Mendes, and many others. Moreover, the club scene is brimming with new talent, especially in Montreal, Vancouver, Toronto, and Ottawa. From the periphery to Montreal's Jazz Festival, Canada likewise has a ton of extraordinary celebrations and events, such as Vancouver's Aurora Winter Festival, Toronto Tango Marathon, and many more.
Given are the best things to do in the top 4 student-friendly cities of North America.

Montreal

Montreal has been Canada's top city for a while now for its quality education and its highest-ranking educational institutions, including the top-ranked McGill University, with its ranking of 24th worldwide. The town is famous for its comedy shows, festivals, and abundant cultural activities.
To a great extent, Canada is an English-speaking nation with a cosmopolitan nature. It has an effective public transit system with a productive bus service system that works in 200 bus routes, the metro, and local train service, which are helpful and economical for students.

Student life

With its six major universities and 12 colleges, Montreal gives the best student life. Students can learn French and English from the best universities across the world. Aspiring students can learn French as a free language course with the help of specific courses offered by several universities.
The cost of studies is reasonable compared with other North American cities. Regardless of whether the education costs have expanded for French students learning at the undergrad level, the city has been designated as Best Student City by the QS Top Universities ranking. Students accept that Montreal is an amicable and moderate city, and what makes them feel that it stands apart from other cities is its way of life, food, ethnicity, and culture.

Food and places to visit

Montreal is one of Canada's oldest cities and is also one of the most liked cities in the world, specifically by students. Its historical centres, dance club, landmarks, parks, shopping regions give chances to explore and entertainment.
Given are the places to visit while in Montreal:

1. Mont-Royal
2. Old Montreal
3.  Notre-Dame Basilica
4. Montreal Museum of Fine Arts
5. Montreal Biodome
6. Old Port of Montreal
7. Olympic Stadium

Good eateries for students:

1. Saint-Houblon
2. Ganadara
3. La Carreta
4. Village Grec
5. Bombay Mahal
6. Romados

PRO-TIP:  In case you are in Montreal and want to try something new, then you shouldn't leave without trying the city's favourite dish, "POUTINE."

Vancouver

Vancouver is among the most expensive urban areas of Canada. Nonetheless, it positions 17th among the student-friendly urban regions in the world. The city is known for its enchanted everyday excellence and lovely environment. The town has two colleges placed by QS, with the University of British Columbia positioned the highest at 50th and The Simon Fraser University located in the center of Burnaby Mountain Conservation Area. Both the colleges are in a lovely setting, upgrading the enjoyment of studying there.

Student life

The city gives plenty of business opportunities for students with fascinating employments and incredible pay bundles. The workplace is additionally healthy and supportive. As per students, Vancouver is a socially vibrant city that offers world-class education, and the cost of living is high, and there are many openings for work.
More than 10,000 international students from as many as 80 different nationalities choose Vancouver to study because the third-largest city in Canada serves you with a wide range of programs. The beautiful town is a high tech orbit in Canada and offers education in the subject areas such as digital media, technology, and engineering.

Food and places to visit

With its mountain backdrop and urban beaches, Vancouver has the rightly earned reputation of being one of the most beautiful cities in the world. It is a lovely city, with an accessible filming location, surrounded by mountains and famous for theatre and music scenes; Vancouver is a city full of love, life and laughter.
Following are the places to explore while staying in Vancouver, such as:

1. Stanley Park
2. Capilano Suspension Bridge
3.  Granville Island
4. Vancouver Aquarium
5. Queen Elizabeth Park
6. English Bay
7. VanDusen Botanical Garden
8. Canada Place

Best places to eat in Vancouver

Taste your way through the best cafés in Vancouver, from delicious dumplings to crisp fish in the following places:

1. Botanist
2. Hawksworth
3. Miku
4. St. Lawrence
5. The Acorn
6. Tojo's
7. Chambar

Advice to students

When thinking about Vancouver, like any other city, it does have crime. So, be aware of your surroundings when you are on the streets, and the weather in Vancouver is unpredictable; an umbrella is a must to carry while going places. To move into the city, use public transports. The compass cards need to be purchased separately, but the cards are still cheaper than cash or credit. Numerous shops and cafés in Vancouver are vendors of SPC, which represents the Student Price Card. With this card, students can get discounts on their purchases.


Ottawa

Ottawa is one of the better cities to live in Canada. Though it is quite a small city compared to other major cities in Canada, it has a lot of student population. It has three universities – the University of Ottawa, Saint Paul University, and Carleton University, and there is also one major college – Algonquin College.
Although it cannot be counted amongst the hippest cities in Canada, you can enjoy your time while studying there if you have the right social circle. It is imperative to come with an open mind if you are an international student shifting to Ottawa. Some people might find Ottawa dull and boring due to its extreme weather conditions. However, from the experiences of many international students who have studied there, it seems to be a warm and welcoming place where they have made friends for life.

Student life
The student life in Ottawa is better than in other Canadian cities due to its three universities and several colleges. The University of Ottawa is a host to numerous exchange students; as a result, there are many activities, events, and trips for students to enjoy and participate in. Because of the various social activities, it is effortless for people to socialize and make friends within the university.

According to many students, the study workload is quite a bit, so be mentally prepared to work hard and study to keep up with your academics. Also, there are many clubs and recreational activities for students to participate in, which will enable them to pursue something they are passionate about or something entirely new to them.

Food and places to visit

Food in Ottawa caters to all tastes and choices. It has cuisines from all over the world, and one can find various things to eat. Ottawa has a selection of halal, vegan, organic stores that cater to all tastes and lifestyles of the student population.

Eating places for students:

1. The Grand
2.  Cacao 70
3. Oh so good
4. Laurier Social
5. El Warehouse

Following are the places to visit while in Ottawa:

1. Rideau Center
2. National Gallery of Canada
3. Gatineau Park
4. Omega Park
5. Camp Fortune
6. Mont Tremblant

Advice for students

If you come to Ottawa for studies, be fully prepared for winters. Also, one must keep in mind that the nightlife in Ottawa is a bit restricted as it is a government city. One must visit Ottawa with an open mind and an open wallet. If you have budgetary constraints, you might run into some problems as Ottawa is one of the more expensive cities in Canada.

It is also better to be more outgoing and gregarious to make new friends as the nightlife can get a bit monotonous and dull compared to other big cities in Canada.

Toronto

It is one of the most diverse and vibrant cities globally, and it is ranked amongst the most livable cities in the world. It offers several natural and cultural attractions, and there are new events and activities to enjoy every weekend, which puts on display Canada's cultural diversity.
Toronto provides several opportunities for students to pursue their passion and interests.
While studying at the University of Toronto, students will connect with individuals with similar interests. You get to join communities with various sports teams, clubs, and organizations. Toronto University focuses on the overall development of an individual rather than just academic progress.
Another huge advantage of studying in Toronto is its well-connected and affordable transportation system.

Student life

The weather in Toronto is a bit extreme and might take some time to get used to for international students. But during the autumn season, Toronto transforms into a truly gorgeous city with colourful fall leaves serving as an attraction in itself. During the winter months, the entire Toronto is decorated with snow and Christmas lights, and you can also indulge in skiing and ice skating at the City Hall. International students can choose to escape the cold and have a hot cup of coffee at Tim Horton's, which is present at almost every block in Toronto.

Depending on their requirements, students can either stay on-campus or off-campus. If you decide to take up residency on-campus, you will be required to apply at the earliest through the university website. On-campus residence can vary from shared dormitory rooms to shared apartments or townhouses.

If you are thinking of taking up residency off-campus, the university will offer you plenty of information.

Food and places to see

Toronto is very well known for its culinary culture, and students will surely have a blast exploring the various food offerings of the city. It is home to an assortment of world-famous cuisines such as Asian, Caribbean, Middle Eastern and a wide variety of North American. Another thing to be considered while living in Toronto is that the expenditure on food ultimately depends on an individual. The average cost of food per person in the region of $40-$100 per week.

Here are some of the student-friendly eating places:

1. Kinton Ramen
2. Lou Dogs Ryerson Pub
3. Pizza Gigi
4. Akram Shoppe
5. Kenzo's Ramen
6. Ken's Snack Service
7. Pho Pasteur

Places to visit for students in Toronto

1. Royal Ontario Museum
2. Art Gallery of Toronto
3. Hockey Hall of Fame
4. Revue Theater
5. Fox theatre
6. Massey Hall
7. Aviva Center
8. Monarch Park Stadium

Advice for international students staying in Toronto

If you are an international student in Toronto, then it is highly probable that other students of your nationality will be studying in the same institution. Most often, they will try to assist you if you face any issues or need help regarding anything.

Also, international students should stay on campus as it is challenging to traverse and navigate in a new country without any assistance. Having residency within the university helps students focus on their academics, make new friends, and assimilate with the Canadians.
Get great articles direct to your inbox
The latest news, articles, and resources, sent straight to your inbox every month.
Popular Universities to Study Abroad
World class education waiting for you.
Blogs and Articles
Curated content to keep you updated on the latest education trends, news and more.
Why Australia is better than other countries for study?Australia has been one of the most favored study-abroad destinations among Indians an...
Updated on • Nov 28,2022 05:36 PM IST • Australia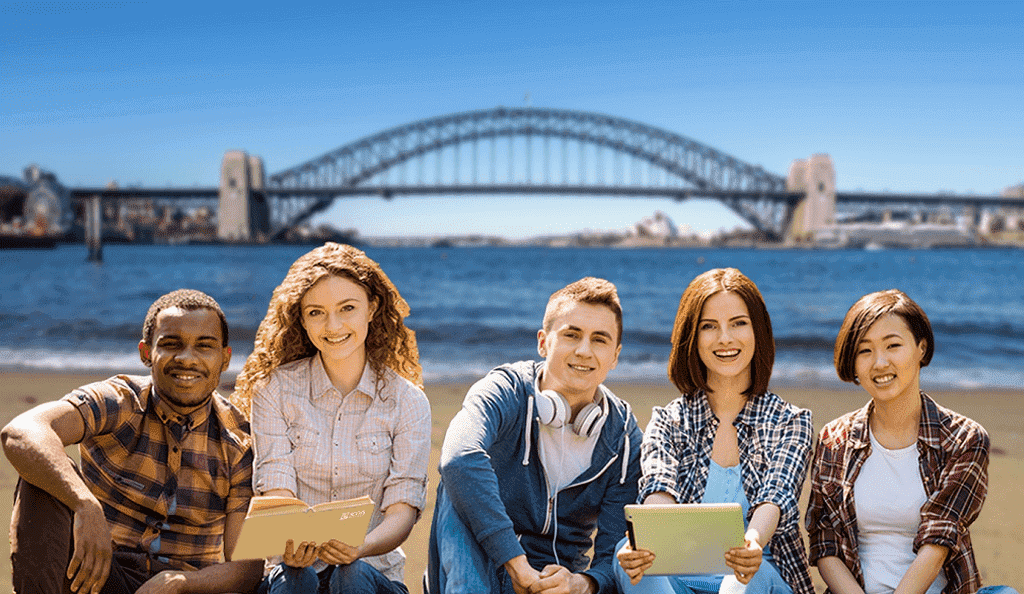 Topics CoveredWhy is the Education System in Canada One of the Best in the World? Why is the Education System in Canada One of the Best in th...
Updated on • Nov 28,2022 05:35 PM IST • Study in Canada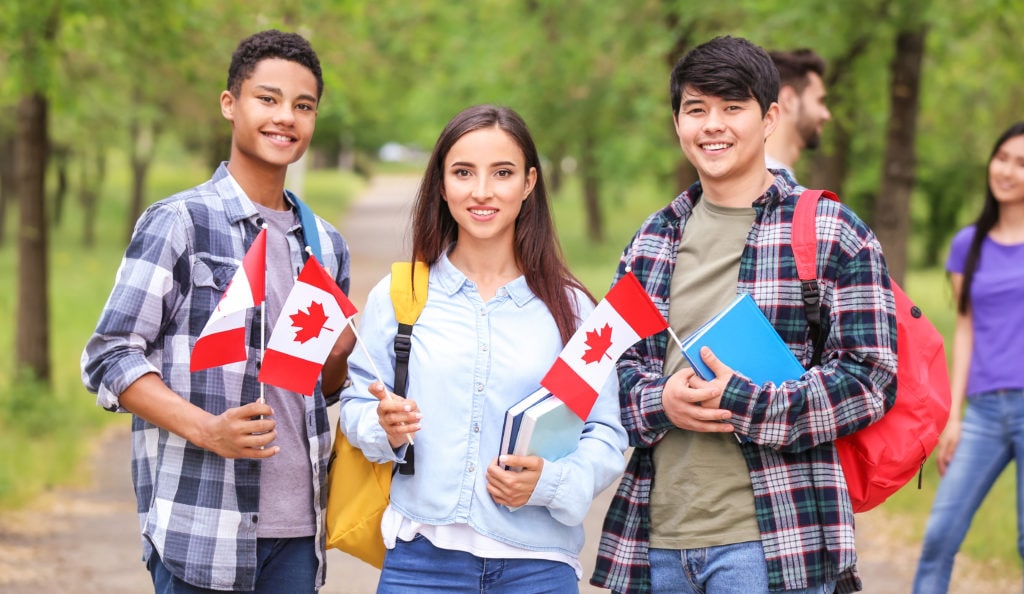 Related Blogs and Articles
A little effort to provide an authentic and reliable content for keen readers!!
Dealing with stress while studying Abroad
Shifting to an entirely new country to study in can be stressful and challenging. All the challenges, problems, and difficult circumstances put us...
Updated on • 26-11-2022 • Study Abroad Guidance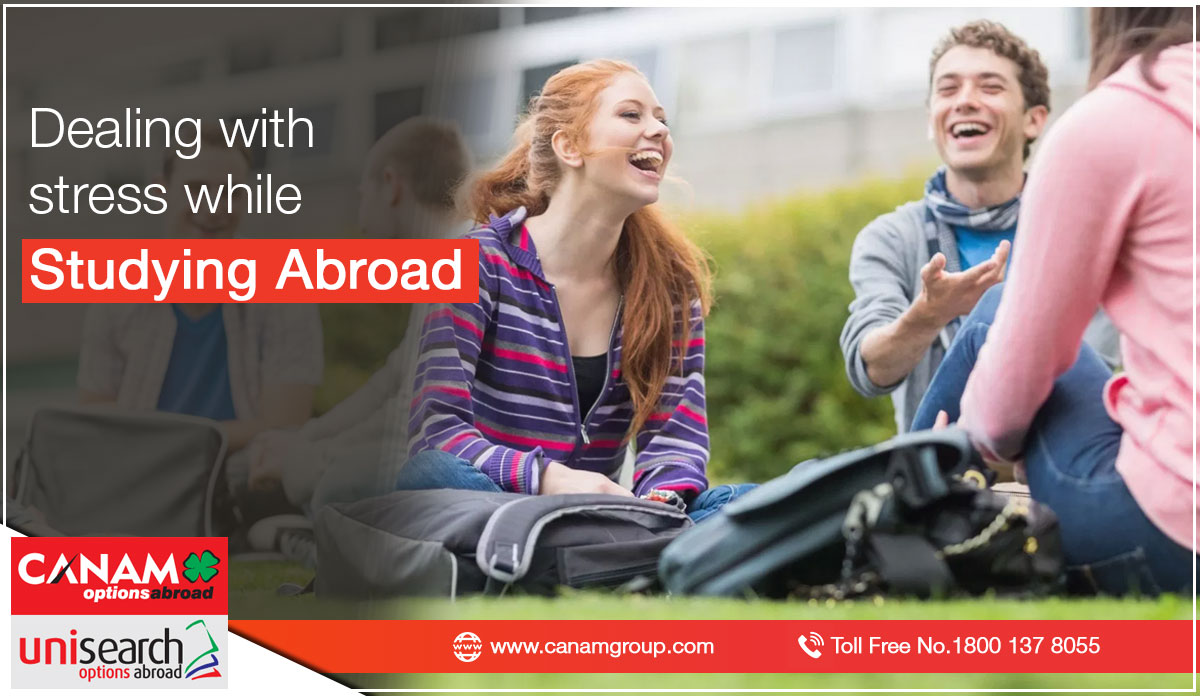 Entrance exams to study in Canada
Entrance exams to study in CanadaCanada is a popular study-abroad destination among international students for its advanced education system, modern i...
Updated on • 09-11-2022 • Study Abroad Guidance