• UK • study in the UK
MBA in UK: Universities, Eligibility, Types, and Career Opportunities
265 Reads

3 min Read
By:

CANAM Group

Updated On:

Aug 21,2023 12:28 PM IST
If studying management in UK is your next chase, know your options right. Read about the best universities offering MBA in the United Kingdom, their business schools, specializations and more in this blog to make an informed decision.


Master of Business Administration from UK is a prestigious academic rank especially when gained from the UK. Business schools in the UK are well known for their quality of programs that includes hands on approach to teaching and learning. An MBA from UK is a chance to develop global networks and build relationships with leaders and professionals from diverse geographical, cultural and experiential backgrounds. Such a variegated set of networks help students access opportunities and navigate the complexities of the international business world.

Best universities offering MBA Programs in UK
Universities in UK offering master's program in business administration & management expand students' knowledge in various fields related to new entrepreneurial ventures and long-standing businesses that also help build and sharpen their skills in approaching business situations from different standpoints.
Given below are some of the top academic institutes offering such programs.
MBA Specializations in UK
MBA programs offered in the United Kingdom can be divided into two types – general and with specialization according to the coursework. Students while opting should align their goals with the kind of program they are choosing as the programs can be for different levels of learners in the discipline of business.

General MBA – It is a 1-2 year program for a professionals from any field wanting to upgrade their skills for prospects in management. The program covers topics like business strategy, finance, marketing, accounting and leadership.

MBA with Specialization – It is a 1-2 year program for professionals who know their domain of business and want to enhance it. In addition to the courses in general, MBA, focuses additionally on specific fields of business management like finance, healthcare, marketing and more. The specializations offered in MBA programs in the UK are mentioned below.
Specializations in Masters in Business Administration in UK

Coursework for MBA Program in the UK
General MBA in the United Kingdom covers courses in leading and managing in a global environment, exploring management decision-making, strategy and competition, operations and marketing, not-for-profit consulting, mergers and acquisitions, commercial and international business consulting, and research methods and analytics for business practice, strategy, globalization, innovation and sustainability, and innovation and entrepreneurship. The course content attempts to cover aspects that makes students all rounded professionals with understanding and experience of managing different departments that function to make an organization work.

Eligibility criteria for MBA programs in the UK
Master's in Business Administration or Management has different entry requirements for different academic institutes. However, as a general set of criteria, the following fulfillments have to be satisfied:
A bachelor's degree or an equivalent

English language proficiency test scores (e.g. a minimum score of 6.0—6.5 on the IELTS test)

A minimum GMAT (Graduate Management Admission Test) score (if required)

Proof of full-time work experience of the minimum specified time (if required)
Career Opportunities after MBA from UK
MBA in UK prepares the students for a wide range of careers in the following roles in enterprises that operate in single to multiple nations. The work roles that an MBA graduate from UK is equipped to take up are :
Logistics Manager – Role involves coordination and analysis of the supply chain for an organization.

Marketing Manager – Profile involves devising strategies and campaigns to aid companies and clients to expand their customer base and increase sales.
Financial Analyst – Role involves assessment of stocks, bonds, and other financial investments.

Operation Analyst – Role involves consulting managers to identify places for allocation of funds.

Investment Banker – Profile involves studying the market to help companies and clients make informed decisions for investment.

Management Consultant – Role involves rectifying the company's problems and providing appropriate solutions for them.

Finance Manager -Role involves maintaining stability in the financial activities of a client or company.

Product Manager - Role involves working with managers and co-coordinating with finance, development and marketing departments to create and launch the company's products.

Business Intelligence Analyst – Profile involves improving the company's efficiency and earnings by interpreting data in order to understand business market trends for organizations.

Marketing Director – Profile involves devising strategies to boost marketing performance.

Policy Analyst – Role involves gathering data to study the effects of public policies and make recommendations to the stakeholders and benefactors.

Budget Analyst – Role involves tracking company expenses and reviewing budget proposal for sustained financial health of the organization.

Sales Director – Profile involves increasing company through the direct route, sales.
Why study MBA in UK
When planning to study MBA in the UK, students should consider the reasons for the degree to hold high value and the standing they would have in the time after. An MBA from UK enjoys high regard for its:

Short Duration – Most MBA programs have program length of one year.

Research-Oriented Curriculum - The degree inclines more towards the research aspect of management and offers a strong and supportive platform for students to be creative in their approach.

Wide Networks – The master's degree is valued high for the strong and global networks it promises to give access to. University partnerships with organizations, corporations and stakeholders encourages students to build connections unobstructed.

Exceptional Faculty – The faculty of MBA programs in UK have significant professional experience and use methodologies that enables students to gain coveted practical experiences and academic insights.

Sough-after Specializations – Specializations of MBA in UK are interesting and unique and offer intense course content on the specific field of management, which is great for students or professionals with a clear path.
Conclusion
A significant qualification in business like the MBA requires preparation is the form of documents, eligibility tests and gaining clarity on whether or not one wants to specialize in a domain. It also serves to gain clarity if the candidate knows the prospects of having the degree and how to navigate the professional world with the qualification. For expert guidance on any part in the process of applying or awareness on any aspects and prospects before or after a degree in UK, one must consult a recognized and a well-known international education consultant.

FAQ
How much does it cost to study MBA in UK?
The tuition fee for the program in UK ranges from £26,500 to £38,500 per year.
Are scholarships applicable for international students to study a post-graduate program in business administration in UK?
Yes, international students can avail university and external
scholarships
for pursuing the program in UK.
Is GMAT a necessary entry requirement for a master's program in management in UK?
The test is a necessary requirement for MBA in only a few universities in UK, check eligibility requirements here.

Can admission to MBA in UK be sought without work experience?
Work experience is an eligibility criteria for most MBA programs, however this criteria may be waived off for certain programs in some universities in UK.
What is the duration of MBA programs in UK?
An MBA program in UK is delivered for a duration of 1 to 2 years depending on the program type and academic institute offering it.
When can students apply to MBA in UK?
Get great articles direct to your inbox
The latest news, articles, and resources, sent straight to your inbox every month.
Popular Universities to Study Abroad
World class education waiting for you.
Latest at CANAM
Events, webinar, college / university visits and more.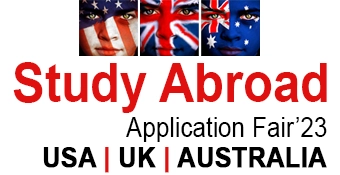 Study Abroad Uk, USA, Australia Application Fair
Study in UK, USA, Australia • Application Days
Multiple Location • 11:00AM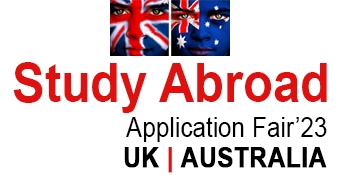 Study Abroad Australia & UK Application Fair
Study in UK, Australia • Application Days
Multiple Location • 11:00AM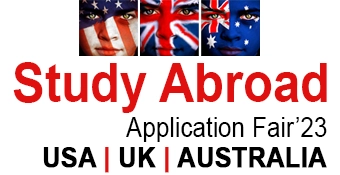 Study Abroad Uk, USA, Australia Application Fair
Study in UK, USA, Australia • Application Days
Multiple Location • 11:00AM
Blogs and Articles
Curated content to keep you updated on the latest education trends, news and more.
Job interview tips for international students
Job interview tips for international students can be beneficial as, for most students, the main goal behind pursuing a field of study and getting thei...
Updated on • Sep 28,2023 12:40 PM IST • Study Abroad
Related Blogs and Articles
A little effort to provide an authentic and reliable content for keen readers!!