• New Zealand
Study in New Zealand After Graduation
996 Reads

3 min Read
By:

CANAM Group

Updated On:

Aug 21,2023 11:09 AM IST

Regarded as one of the most peaceful and the least corrupt nation, New Zealand promises serenity and tranquility in education life to the students focusing on quality education at an affordable cost. New Zealand is becoming a prominent choice among international students as its top universities and colleges offer extensive study and research opportunities for post-graduation students. It allows the students to excel in their field of education seamlessly.
The top universities and colleges in New Zealand follow the British Education System. As India also follows the same education system, it makes the transition easier for Indian students. Canam Consultancy makes the study in New Zealand dream of many students easy and a reality sans complication.
Besides providing quality education, New Zealand also offers an excellent quality of life. Also, the country is famous for its hospitability and diversity. The academic system of the country encourages a post-graduate student to get involved in discoveries and developments for innovations through advanced study and research. The country offers specialized and innovative degrees to meet the demands of the competitive job market.
Reasons to study post-graduation in New Zealand:-
Research
Research is the nucleus of the post-graduation study in New Zealand. A post-graduate student has to undertake research, be it a small or an in-depth research project. Universities offer a number of subject options for students to choose from in their master's program. The academic institutions provide a gamut of research opportunities to the post-graduation students.
Learning from the esteemed minds
The faculty members teaching in academic institutions are associated with a particular research program. It gives a post-graduate student a chance to learn from an expert in the field. The student will be learning from internationally respected researchers, and they also get an opportunity to work alongside them.
Building international networks
New Zealand is world-famous for its cultural diversity. It is rapidly becoming the hot favourite overseas study destination among international students. New Zealand provides an incredible opportunity for post-graduate students to build their international network. Cultural diversity transforms a student into a global student.
Academic institutes in New Zealand
Universities in New Zealand
There are 8 universities in New Zealand. All of these universities are publically-funded and offer a wide range of master's degree programs.
Institutes of Technology and Polytechnics (ITP)
There are many Institutes of Technology and Polytechnics (ITP) that offer vocational courses and post-graduate degrees in various subjects such as art, design, nursing, and more. Many post-graduate students prefer these courses as ITP offers the professional post-graduate level qualification.
Timings of an academic year
The academic year in New Zealand universities begins in February. One academic term consists of 2 semesters. The first semester begins in February and ends in June whereas, the second semester starts in July and ends in November.
Types of post-graduation courses
There are mainly 4 genres of post-graduation courses in New Zealand so that students can choose a course that matches their career aims. New Zealand's post-graduation programmes do not bind students to a fixed subject matter. A master's subject does not need to be based on undergraduate studies. Also, students are free to choose a post-graduate course that helps develop their professional skills. The 4 major courses are as follows:-
1. Traditional post-graduation course
These kinds of master programs are purely academic courses. Students are required to take up a specialization subject that they have studied in their undergraduate program. For a traditional post-graduate course, students are required to have some base built.
2. Change of direction masters degree
This kind of degree allows students to specialize in a subject area that students have never studied before in their undergraduate program. It lets the students change the direction of the career by changing the subject in their post-graduation. Professors will first give a strong foundation to the students and then provide an advanced training in the same.
3. Graduate entry professional qualification
This kind of post-graduation degree allows students to gain advanced vocational skills to enter into professions such as teaching, nursing, etc.
4. Professional post-graduation
A professional post-graduation is undertaken by those students who want to develop their careers with additional training. For example, if an experienced marketing executive wants to develop digital marketing skills as well. These post-graduation courses require your undergraduate qualifications and professional experience in the same field.
Applying for a Masters in New Zealand:-
The process of applying for a post-graduation degree program in New Zealand varies from one university to another. Each academic institution in the country has set its admission process.
Admissions criteria:-
The admission criteria depend on the post-graduate program type:-
Academic (traditional) masters programs
For an academic or traditional masters program, a student is required to have an undergraduate degree in the same subject. For example, to apply to a master's degree in Physics, a student must have an undergraduate study in STEM (Science, Technology, Engineering, and Mathematics). A literature student cannot go for a post-graduate degree in Physics.
Professional masters programs
For a professional master's program, a student must have relevant work experience. For example, a student wants to study journalism; a student must have experience in the relevant industry. It does not relate to your undergraduate degree but directly connects with your professional. A student needs to submit a strong application to secure an admission in a professional master's program.
Deadlines for applications:-
If you are applying for a master's program that will begin in February, students should apply by 31st October of the preceding year. The result announcements are made in the last week of November. If you are applying for a master's program that will begin in July, students should apply by 30th April. The result announcements are made in the last week of May.
Application requirements:-
Students are required to submit the following documents:
Students are required to submit certified transcripts of previous education online.
Three letters of recommendation (from your school, college, or professional settings).
A Statement of Purpose is to be submitted online. It is a detailed account of your goals, purpose of studies, and reasons to apply to a particular university.
Curriculum Vitae
Interviews
Normally interviews are not required in case of international students applying to the master's program. If the academic institution feels a need to interview a student, the interview can be conducted over Skype or telephone.
New Zealand student visa application process:-
To apply for New Zealand Student visa, the students have to meet the following requirement:
Letter of acceptance from the New Zealand academic institution for a full-time post-graduate study visa.
Students are required to submit proper medical documents proving that the student is in good health.
Students are required to submit police clearances from the home country to prove that a student is of good character.
A completed visa application form.
Two-passport size pictures are required.
Proof of sufficient funds to cover tuition fees and cost of living.
If you are planning to apply to New Zealand university or college, do visit the Canam Unisearch today! Our experts will guide you through the entire process.
Get great articles direct to your inbox
The latest news, articles, and resources, sent straight to your inbox every month.
Popular Universities to Study Abroad
World class education waiting for you.
Latest at CANAM
Events, webinar, college / university visits and more.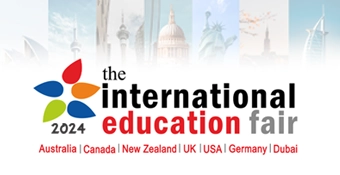 The International Education Fair
Study in Canada, UK, USA, Australia, NewZealand, Dubai, Germany
18th Jan to 25th Jan • 10:30 AM to 5:00 PM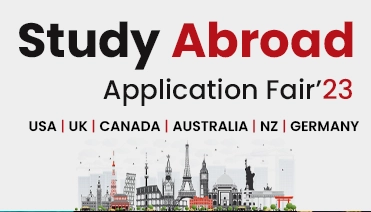 Study Abroad Application Fair
Study in Canada, UK, USA, Australia, NewZealand, Germany • Application Days
Jagraon • 11:00AM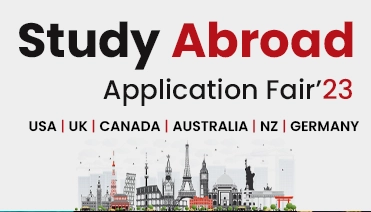 Study Abroad Application Fair
Study in Canada, UK, USA, Australia, NewZealand, Germany • Application Days
Nakodar • 11:00AM
Blogs and Articles
Curated content to keep you updated on the latest education trends, news and more.
Related Blogs and Articles
A little effort to provide an authentic and reliable content for keen readers!!
How does the New Zealand Education System work?
The Education System of New Zealand has a national curriculum which applies to all state schools and state-integrated schools. The curriculum describe...
Updated on • 16-10-2023 • New Zealand