• New Zealand
MBA in New Zealand: Universities, Eligibility, Types, Documents and Job Opportunities
157 Reads

3 min Read
By:

CANAM Group

Updated On:

Aug 29,2023 11:24 AM IST
MBA programs in New Zealand enhance students' business administration skills and help them make a career in their preferred specialization. This comprehensive guide offers valuable information about universities in New Zealand, the eligibility criteria and documents required, the MBA programs they offer, and career options after graduation.

International students are always on the lookout for countries to pursue higher education and excel in their careers. Pursuing MBA in New Zealand can help students to develop strong business leadership skills. This postgraduate qualification allows students to build careers in the public, government or private sectors.
With an MBA in New Zealand, professionals can boost their career paths and aim for leadership roles across their organizations. New Zealand stands true to its reputation for quality education and excellence as the universities there offer globally recognized MBA degrees.

Why Study MBA in New Zealand?
Coveted as a business education destination, New Zealand offers an array of opportunities for MBA aspirants. The island country of the south-western Pacific Ocean provides a conducive environment for professionals to thrive in their fields. Professionals looking to upscale their skills and take a step towards their goal must pursue their Master's in Business Administration from New Zealand. New Zealand offers a great learning experience, rich quality of life and a healthy work-life balance.
Let's explore the reasons that make New Zealand the most sought-after destination for an MBA:
Pursuing an MBA degree at a New Zealand university assures a higher earning potential.

International students understand the business structure of various organizations through intensive knowledge of global economics provided within an MBA program.

An international degree presents its students with a unique blend of the Western and Eastern worlds. The exposure helps students understand each other better, improving their business and management perspectives.

MBA courses from New Zealand are more affordable than any courses in other countries.

The New Zealand Work Permit allows professionals to stay and work in the country for three years after graduating from their respective colleges or universities.
Universities that offer an MBA in New Zealand
Here's a list of universities that offer an MBA in New Zealand:
Name of The University
Courses

Duration of the Course
Victoria University of Wellington
Executive Master of Business Administration
2 years
Auckland University of Technology
Master of Business Administration
1-1.5 years (full time)
University of Otago
Master of Business Administration
14 months (minimum)
20 months (maximum)
Massey University
Master of Business Administration
1 year (full time)
University of Canterbury
Master of Business Administration
16 months (full time)
MBA in New Zealand – Eligibility Criteria
For students looking forward to pursuing an MBA in the universities of New Zealand, it is necessary to fulfil a few basic requirements. Here are the eligibility criteria required for MBA in New Zealand:
Aspirants must possess a three-year bachelor's degree from a recognized university in their home country. It should be equivalent to a New Zealand Bachelor's degree with a minimum of 60 per cent.

To pursue an MBA degree, aspirants must possess 3-5 years of professional experience in their specification.

Applicants can be asked to provide GRE/GMAT scores, depending upon the course and university.
Documents Required to Pursue an MBA in New Zealand
Letters of Recommendation (From Professors and Previous Employers)

A Valid passport

Health Insurance Receipt

Accurately filled application form with the latest passport-size photographs.

Academic Transcripts, including proof of secondary schooling, under-graduation certificates and other relevant certificates

Proof of funds is required to verify the source of the tuition fee.

Evidence of working experience will need to be submitted in the form of a CV, which can be attached to along with online application.
Application Process to Study MBA in New Zealand
Outlined below is the application process for candidates interested in pursuing a Master of Business Administration in New Zealand:

Students can apply online on the official websites of the university they are interested in.

Students must follow the guidelines accurately and submit the application form with a complete set of supporting documents.

Upon successful submission of the application form, the student will be required to pay an application fee.

Depending on the university, interviews would be conducted telephonically or through other modes of electronic communication.

It is essential that a student tracks admission deadlines to avoid any last-minute panic.
MBA in New Zealand: Work Experience Requirements
Colleges offering an MBA program in New Zealand often require candidates to possess work experience of specific years in a relevant field. After completing their undergraduate degree, students must have an experience of 2-5 years.

Specializations of MBA in New Zealand for Prospective Students
Business schools in New Zealand offer core courses within their MBA program. Enlisted below are some of the common subjects taught within an MBA degree:
Accounting

Entrepreneurship and Small Business

Financial Management and Control

Financial Return, Risk and Valuation

Healthcare Management

Human Resource Management

International Business

Leading and Managing Change

Market Making and Market Shaping

Organizational Leadership

Strategic Management

Supply Chain Management

Tourism Management
Job Prospects after an MBA in New Zealand
Working in the job market of New Zealand after pursuing an MBA degree will expose students to a global network. Students gain access to international employers and recruiters and exceptional opportunities to build great careers.
MBA Professionals can choose from the following sectors and positions to work in:
Chief Executive Officer

National Sales Manager

Operations Manager

Project Manager

Business Analyst

Business Development Manager

Accountant

Financial Analyst

Account Executive

Marketing Coordinator

Benefits Administrator

Compensation Analyst
Post Study Work Permit after an MBA in New Zealand
Completing an MBA from New Zealand opens several global career prospects.

Students can apply for a post-study work visa in New Zealand for up to three years after obtaining their MBA degree.

Depending on the degree and the institution's location, a post-study work visa can last for one, two, or three years.

The post-study work permit provides international students with exposure to the New Zealand market and an opportunity to strengthen their resumes.
Do you aim to study for an MBA in New Zealand? Connect with Canam Group's New Zealand Study Abroad Consultants. Our experts will assist you in making this crucial decision for an illustrious career while studying in your dream country.

FAQ
What tests are a prerequisite for studying MBA in New Zealand?
New Zealand universities require candidates to showcase their English language proficiency through IELTS or TOEFL test scores. The candidate can also be asked for their GMAT score.
What are the job prospects after MBA in New Zealand?
After securing an MBA in New Zealand, students can apply for a New Zealand post-study work Visa. The work visa will allow them to work for any employer for one to three years with any employer.
Can an MBA in New Zealand be pursued without work experience?
Ideally, universities in New Zealand require at least two years of experience. Some universities might demand work experience in management for up to seven years.
Can a student work part-time during their studies?
Yes, a student can work part-time during their MBA program in New Zealand. In a week, they can work for a total of 20 hours. Additionally, they can work full-time during their vacations.
Is there an age limit to pursue an MBA in New Zealand?
Business schools in New Zealand do not have a maximum age limit for their MBA programs. These universities offer senior professionals the opportunity to boost their careers with full-time, part-time and online programs.
Get great articles direct to your inbox
The latest news, articles, and resources, sent straight to your inbox every month.
Popular Universities to Study Abroad
World class education waiting for you.
Latest at CANAM
Events, webinar, college / university visits and more.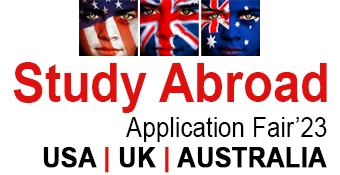 Study Abroad Uk, USA, Australia Application Fair
Study in UK, USA, Australia • Application Days
Multiple Location • 11:00AM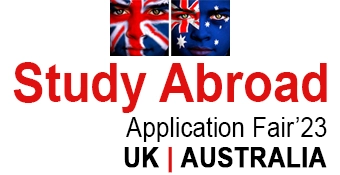 Study Abroad Australia & UK Application Fair
Study in UK, Australia • Application Days
Multiple Location • 11:00AM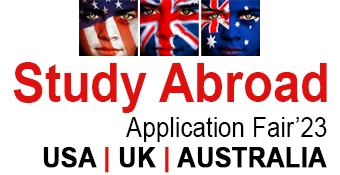 Study Abroad Uk, USA, Australia Application Fair
Study in UK, USA, Australia • Application Days
Multiple Location • 11:00AM
Blogs and Articles
Curated content to keep you updated on the latest education trends, news and more.
Job interview tips for international students
Job interview tips for international students can be beneficial as, for most students, the main goal behind pursuing a field of study and getting thei...
Updated on • Sep 28,2023 12:40 PM IST • Study Abroad
Related Blogs and Articles
A little effort to provide an authentic and reliable content for keen readers!!
Requirements for Studying in New Zealand
A country in the southwestern Pacific Ocean, owning two major islands, New Zealand has emerged as an amazing study destination. The B...
Updated on • 22-09-2023 • New Zealand
Reasons to Study in New Zealand
A country with highest biodiversity rate, a number of small islands, mesmerizing beauty, and a well-developed education system, New Ze...
Updated on • 22-09-2023 • New Zealand