• IELTS
IELTS Writing Task 2 Sample Answer Band 9
1368 Reads

3 min Read
By:

CANAM Group

Updated On:

Jun 21,2023 03:32 PM IST
The blog presented here discusses IELTS Writing Task 2, an Essay. The blog also talks about various types of essays and the way the content of the essay should be organized. Finally, it discusses a sample writing task 2 essay and its band 9 sample answer.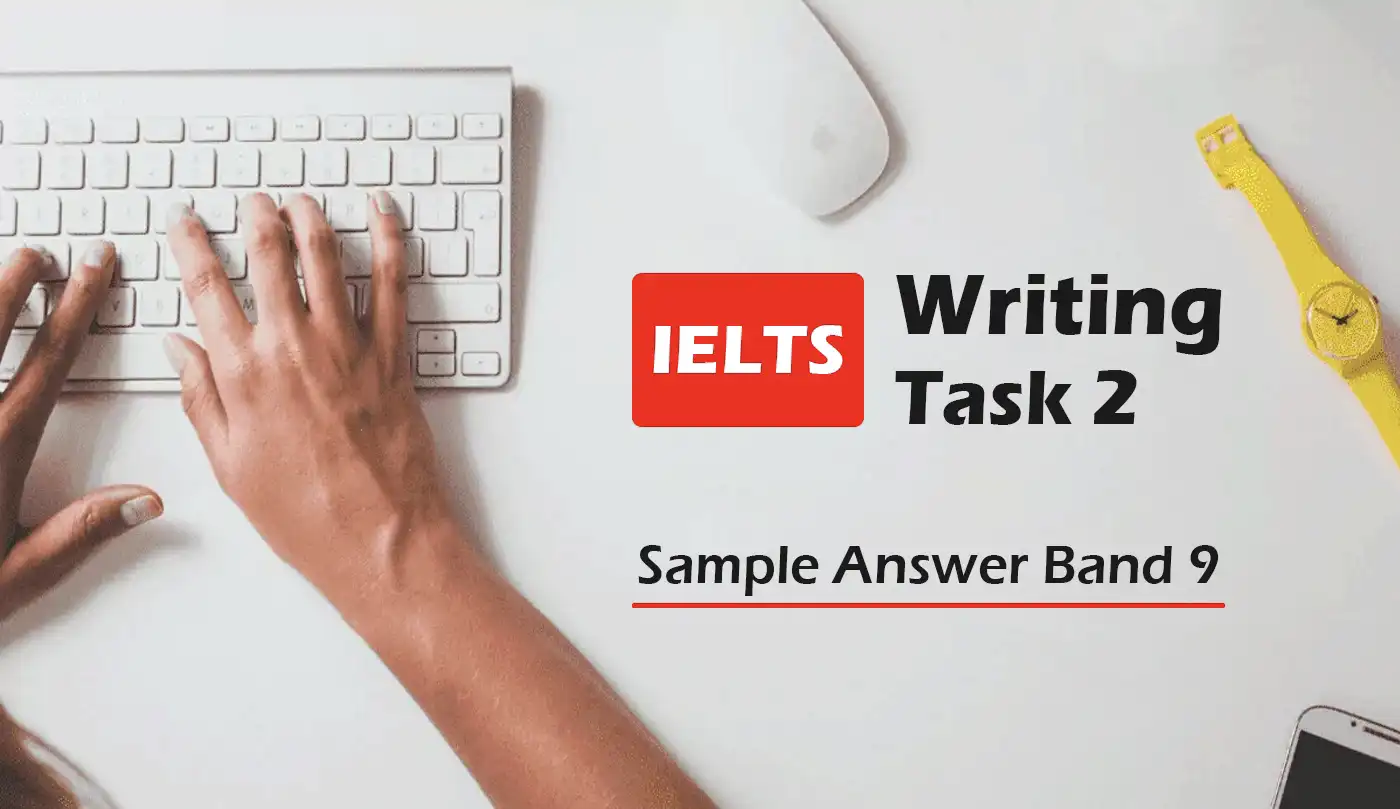 IELTS Writing Task 2: Essay
An IELTS exam's writing module, whether it's an Academic or General Training version of the exam, always has writing task 2 as an Essay. The candidate has to write a 250-280 word essay in about 40 minutes. The IELTS writing task 2, that is, the Essay can be categorized into the following five types:


Opinion Based Essay
Discussion Based Essay
Advantages/Disadvantages Essay
Problem/Solution Essay
Direct Question Type Essay
Structure of IELTS Writing Task 2
The organization of the content of the IELTS Writing Task 2 essay is a significant part of writing the essay itself. The content of writing task 2 needs to be neatly divided into various paragraphs. This content can be organized into the following way in paragraphs:


Introduction
Paragraph A
Paragraph B
Conclusion
There can be a fifth paragraph as well, but generally, writing task 2's content can be organized into four convenient paragraphs.
The introduction will contain the paraphrased question sentence. Then, another sentence that foretells what the upcoming paragraphs will contain in short is to be written as part of the introduction.
Paragraph A's first sentence is the topic sentence which clearly outlines and tells what this paragraph is going to talk about. The next one to two sentences will elaborate upon this topic sentence, thus fully developing the viewpoint of the writer. A relevant example can also be added with the last sentence concluding the topic sentence of Paragraph A.
Similarly, Paragraph B depending on the question will start with a topic sentence that will tell what this paragraph is going to be about. The next few sentences clearly elaborate upon this topic sentence. Finally, the last sentence concludes this topic sentence.
Finally, the conclusion will reiterate the points that have already been discussed in the previous paragraphs in a concise form.
Also read : IELTS Syllabus
Sample IELTS Writing Task 2 Question
Developing nations often require international assistance. Many believe that this assistance should be monetary, while some think practical help and advice would be more beneficial. Discuss both these views along with your opinion.
Also read : IELTS - overview
Sample IELTS Writing Task 2 Band 9 Answer
The various nations on this globe witness a parity when it to comes to their income levels. Some nations are developing while others are part of the developed world where the developing nations might need help at international levels. Should the developing countries receive this assistance in form of money or other ways of assistance in terms of help and advice that will turn out to be more beneficial? In my opinion, both forms of assistance are required by people in developing countries at the international level.
As per the views of some people, financial help received by developing countries is of paramount significance to these countries especially, in times of need like floods, earthquakes, wars etcetera. These are the crucial times for the developing world when their limited resources get diverted to these issues and the other important areas like medicines, health, education, sanitation etcetera get ignored. In such times, the financial help received at the international level can be easily used to fill such gaps and answer their immediate needs.
There are still few who believe that instead of financial assistance, these developing nations can also receive help and advice from experts in areas to answer their needs and fill the knowledge and expertise gaps. The expert advice thus received at international levels can also be of importance to them as this expertise helps them gain knowledge in the long term which they can always put to good use. Moreover, the advice and knowledge received help them built a knowledge pool which can benefit these nations at all times.
In my opinion, both forms of assistance monetary, as well as, expert advice can be beneficial for the people of the developing world in the long run, The financial assistance can assist them in building a good infrastructure whereas advice helps them run this infrastructure efficiently.
To conclude, developing nations do need assistance at times from their more developed counterparts. And, this assistance both monetary and advice are of extreme help to such nations at all times.
Also read : IELTS Eligibility
FAQ
What advice can you give for IELTS writing task 2?
Your knowledge and comprehension of the writing task 2 question will determine how well you perform in the IELTS. Always double-check that you've read and comprehended the question. Create an outline of all the things that must be covered in order for the writing to flow smoothly.
What kinds of essays are included in IELTS Writing Task 2?
In the writing task, there are different kinds of essay questions that may be asked. They typically base their decisions on the following categories:
Opinion Discussion, Multi-part, multi-part and subjective, Both benefits and drawbacks,Positive or adverse, Cause and effect.
How should I set up my paragraphs for the IELTS writing task?
Your paragraph structure should be simple for the IELTS writing task. You can also divide your paragraphs into the following four sections: Introduction Body paragraph that includes your main argument Body paragraph that includes your supplementary argument Conclusion You can always break your essay up into 5 paragraphs, but make sure you are within the word count.
How are writing test IELTS results determined?
The examiner will focus on four key areas:
(1) The thoroughness of your overall response;
(2) The effectiveness with which you connect ideas within the text;
(3) The variety and accuracy of your vocabulary; and
(4) The variety and quality of your grammatical constructions.
Should I include a conclusion in Task 2?
Definitely,Your conclusion should repeat the overarching subject and your key idea, succinctly outline each body paragraph's main point, and conclude with a statement of some sort. Without a conclusion, your essay might not be coherent, which will lower your grade.
Get great articles direct to your inbox
The latest news, articles, and resources, sent straight to your inbox every month.
Popular Universities to Study Abroad
World class education waiting for you.
Latest at CANAM
Events, webinar, college / university visits and more.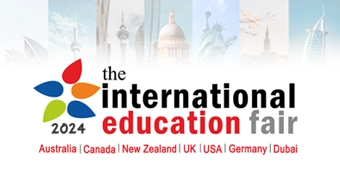 The International Education Fair
Study in Canada, UK, USA, Australia, NewZealand, Dubai, Germany
18th Jan to 25th Jan • 10:30 AM to 5:00 PM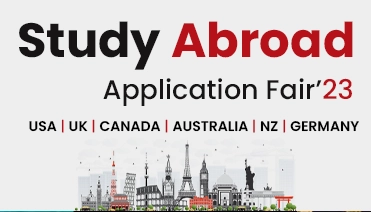 Study Abroad Application Fair
Study in Canada, UK, USA, Australia, NewZealand, Germany • Application Days
Multiple Location • 11:00AM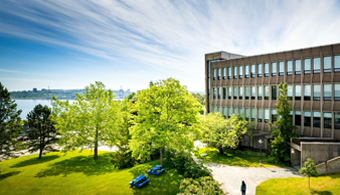 University Visits - Mount Saint Vincent University
Study in Canada • University Visit
New Delhi • 12:00PM
Blogs and Articles
Curated content to keep you updated on the latest education trends, news and more.
Related Blogs and Articles
A little effort to provide an authentic and reliable content for keen readers!!