• IELTS
How to Prepare for IELTS Exam
985 Reads

3 min Read
By:

CANAM Group

Updated On:

Jul 06,2023 04:59 PM IST
Want to prepare for an IELTS exam? Explore all the best tips and tricks that can help you achieve your desired band score in it and accomplish your career and life goals.
Planning to study abroad? Then it is worth noting that most graduate programs abroad require students to take language proficiency tests like IELTS. Scoring well in this exam will open gates for international students. Many educational institutions in abroad recognise the international English Language Testing System (IELTS) certificate as an evidence of proficiency in English. There are two versions of IELTS:
a. IELTS Academic: It is suitable for entry into a foreign country to study at Bachelors, Masters and Doctoral level. It is the test to assess whether a student is ready to begin studying in an English speaking country that reflects highly in academic study.
b. IELTS General Training: It is suitable for non-academic training and for those who wish to migrate abroad. This version focuses on necessary survival skills in a social and workplace setting.
Tip for students: Students should take IELTS exam 12-18 months before the date they plan to study abroad. This time frame is recommended as students may want to take these tests more than once to improve their scores.
Looking for the best IELTS coaching institute in your city? Call 1800 137 5499 or register online.
Now that you have decided to take an IELTS exam, the first thing you need is some guidance to help you come up with an effective plan for IELTS Exam preparation. Canamprep experts bring you a complete step by step guide to prepare for IELTS.
Also read: IELTS Exam type
Improve your English language:
Learning a new language requires a lot of time and patience. One of the best ways to learn a new language is to take an English language course.
a. While taking an English language course, try to use the language every day. Read, write and speak English as much as you can and as much as possible. It is a proven way to improve English language and eventually, you will score better in IELTS.
b. Try to communicate in English with your family and friends.
c. The more you listen, the more you learn. It will help if you watch English language news, radio and television and movies. Make it a point to listen to a variety of accents like American, British, Australian and Canadian.
d. Try to read English language publications like magazines, newspapers, etc.
e. The most important one: Practice writing English. For this, try to write letters, emails or notes in English to improve your writing skills and grammar.
Also read: IELTS Exam dates
Understand the IELTS test format and rules:
Get familiarized with the test pattern and format so that you can prepare in a better way. This way, you will be able to know what all to expect on the test day. Once you are familiar with the pattern, you will be able to proceed better with your preparation. This way, you will be able to know strong and weak areas.
Make sure to read all the literature provided to you by the test centre carefully. It delivers essential information on how to answer correctly to a question of the test. Also, make sure you understand the test format properly so that you can score better in the IELTS exam.
Practice sample questions
It is advisable, prepare for the exam by practicing many samples of IELTS exam questions and by taking mock tests. As the IELTS exam is timed, therefore, by practicing, you will be able to build up your speed. Join the best IELTS institutes like Canamprep that will help you build your basics well and will work on your weaknesses and strengths. Canamprep's comprehensive and excellent programs are designed primarily to focus on building concepts from the basic to advanced level.
You need to relax before taking the test:
Always keep yourself relaxed before taking up your IELTS exam. Take time to refresh your memory of test format, test rules and location. Get plenty of sleep before the test to avoid feeling sleepy during the test. Get familiar with the venue and location. Also, leave a bit early so that you are on time for your exam.
The most common question asked by students is, 'how long does it take to prepare for the IELTS exam?' Though the question is simple, the answer is subjective. It depends on your current ability, and on what score you need. It is recommended that you should spend a minimum of 6-8 weeks in preparation. It would be best if you focus on basic grammar, reading speed, writing skills, and test strategies. Each module of the IELTS exam is different. Therefore, 6-8 weeks are needed to understand the test pattern.
Also read: IELTS Test Centers
The following tips will help you improve your scores:
Take time to decide an IELTS exam date:
It is imperative to take time to choose an IELTS exam date as it will give you time for preparation. Take your time to decide whether your IELTS exam should be in two, three or four weeks. It is vital to set a date as it gives you a set time frame and motivates you to prepare faster and more effectively.
Get enrolled in IELTS classes:
Getting registered with a top IELTS institute like Canamprep will help you prepare faster for the exam. It will help you build confidence in your preparation. With this, you will be able to avoid studying unrelated materials and areas. It will also help you identify common mistakes and ways to prevent them. It will improve the overall quality of your English. Also sit for mock tests, and by taking them, you will get a fair idea, on what to expect on the exam day!
Practice writing:
There are two questions in the writing section. The first question needs to be answered in 150 words, and you can spend 20 minutes. For question one, you will be provided with a pie chart, bar graph, diagrams, and maps. Question two is a 250-word essay, and you can spend 40 minutes. You will be provided with a topic on which you have to write a short essay.
Looking for the best IELTS coaching institute in your city? Call 1800 137 5499 or register online.
Focus on your grammar:
IELTS exam places immense importance of using correct and formal English. Your overall score will be affected if you used the wrong spellings and punctuation. Therefore, try to focus on your grammar. Try to use colloquial words and expressions.
Students have studied from English medium schools usually need less time to prepare. Students who lack fluency may need to work even harder and may need up to four months. It is crucial to get hold of the language first and then start preparing for the IELTS exam.
If you are also looking for the Best IELTS institute in the city, the Canamprep is your destination.
Canamprep prepare students to pursue their dream to study abroad. It is one of the most trusted names that prepare students for language proficiency tests like Spoken English, CELPIP, CAEL CE, UKVI Test IELTS, TOEFL and PTE Academic to make them eligible to study abroad.

For best IELTS, TOEFL, PTE and CELPIP institute, call 1800 137 5499 or visit Canamprep today!
Also read: IELTS Exam pattern
FAQ
What accents could be played during the Speaking and Listening tests?
Since IELTS is an international exam, both examinations feature a range of English accents.
Are there instructions and pauses on the IELTS listening tape?
Yes. You start out hearing directions. You then read the questions in section 1, listen to section 1, and respond to the questions.
Does the IELTS Reading test allow for a similar 10 minutes to transfer answers?
No. You have one hour to complete the Reading test and fill out the answer sheet with all of your responses.
For the IELTS Listening and Reading assessments, is a pen acceptable?
No. It must be completed in pencil. A computer that cannot read ink scans the answer sheet.
What do I need for the Speaking portion of the IELTS exam?
The same forms of identification that you listed on your IELTS application form and used throughout the test must be brought. Before you enter the interview room, your identification will be examined. The Speaking test room does not permit the use of any personal goods, including electrical gadgets and wristwatches.
Get great articles direct to your inbox
The latest news, articles, and resources, sent straight to your inbox every month.
Popular Universities to Study Abroad
World class education waiting for you.
Latest at CANAM
Events, webinar, college / university visits and more.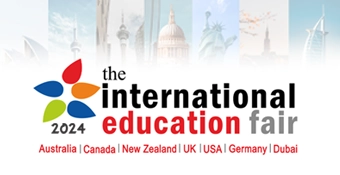 The International Education Fair
Study in Canada, UK, USA, Australia, NewZealand, Dubai, Germany
18th Jan to 25th Jan • 10:30 AM to 5:00 PM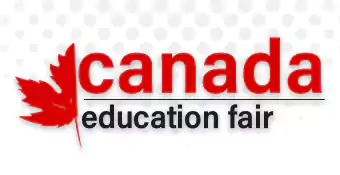 Canada Education Fair
Study in Canada
Mehsana • 11:00AM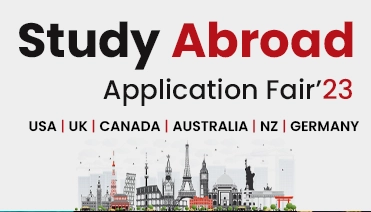 Study Abroad Application Fair
Study in Canada, UK, USA, Australia, NewZealand, Germany • Application Days
Jagraon • 11:00AM
Blogs and Articles
Curated content to keep you updated on the latest education trends, news and more.
Related Blogs and Articles
A little effort to provide an authentic and reliable content for keen readers!!