• New Zealand
Top Reasons to Study Hotel Management in New Zealand
1956 Reads

3 min Read
By:

CANAM Group

Updated On:

Aug 07,2020 08:31 AM IST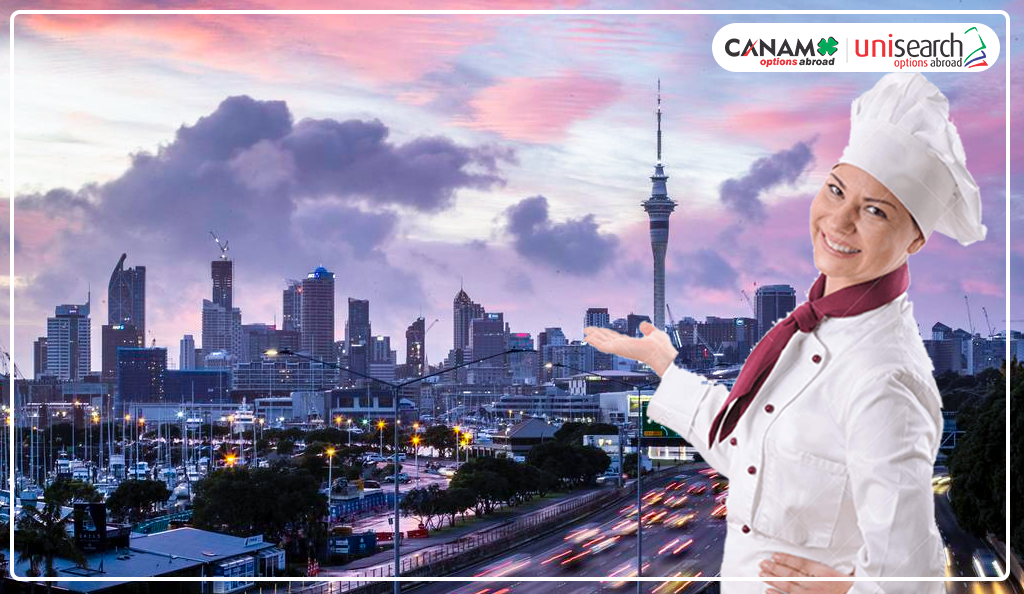 Located in the Southwest Pacific Ocean is a beautiful island country called New Zealand. Each year, scores of students who wish to study abroad choose this country. We have entered into an era where students don't conform to the yesteryear notions of graduation in subjects like science and engineering. Now, they seek to graduate in disciplines of their own choice, like hotel management. New Zealand is famous for its outstanding hotel management and hospitality courses due to its globally competent Universities. Let us look into why New Zealand is such a popular option for international students who wish to pursue hotel management.
Academic excellence – Due to globalization, there is a huge competition and potential in the hotel industry. Keeping in mind the dynamic nature of society, the skills needed in hotel industries are diversified. It is no doubt, then, that most students are drawn towards this course. Also, because of the considerable amount of international students, most of the courses are taught in English. The Universities and colleges of New Zealand are globally recognized for their impeccable standards and relatively affordable courses. Educational institutions like NZMA, Pacific International Hotel Management School, University of Otago, and Auckland University of Technology are famous for their high quality of teaching standards when it comes to the hospitality industry. Graduates from New Zealand get a competitive edge in the global market as they are trained by some of the world's most exceptional talents.

Great Community – The people of New Zealand are known for their peace-loving and welcoming nature. They have a strong affinity towards international students and tourists. The country is one of the fastest-growing tourist destinations due to its beauty and convenience. Students describe it as a home away from home. A great community, along with a peaceful locality, is what makes New Zealand so loved. To top it all, this country is affordable compared to other popular destinations like the USA and the UK for international students.

Great market for hotel management graduates – Most international students wish to work and reside in New Zealand after finishing their studies. The overseas visitors in New Zealand have doubled every decade since 1970. It contributes to almost 17.1% of the total export revenues. Hence, there is a massive demand for high tourism and hospitality skills in the country. The hotel industries are continually trying to meet international standards concerning the services provided by them. An increase in the demand for workers makes it easy for such graduates to get great job opportunities in New Zealand. Almost half of the population of New Zealand works in the hospitality sector.

The best country to settle down – New Zealand is one the safest state of the world and offers excellent facilities to individuals. As a student, one can work forty hours fortnightly during the course and full time during vacation. Post Study Work Visa varies from 1 year to 3 years based upon the level of the course that the student chooses to study. In case one aims to settle down in that country, New Zealand also offers Permanent Residency. The weather is pretty mild, and some snow can be expected in some regions of the North and South Island during winters. One of the most significant benefits of applying to study in New Zealand is that age is not a barrier. All of these reasons, along with a thought-provoking and practical based education system, coupled with a loving community, vibrant culture, and a dynamic and ever-expanding job market makes New Zealand a favourable destination for international students.
Get great articles direct to your inbox
The latest news, articles, and resources, sent straight to your inbox every month.
Popular Universities to Study Abroad
World class education waiting for you.
Latest at CANAM
Events, webinar, college / university visits and more.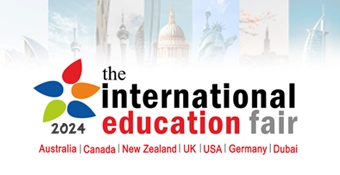 The International Education Fair
Study in Canada, UK, USA, Australia, NewZealand, Dubai, Germany
18th Jan to 25th Jan • 10:30 AM to 5:00 PM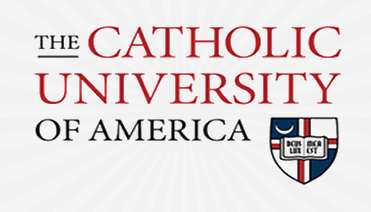 University Visit - The Catholic Univeristy
Study in USA • University Visit
Hyderabad-Kukatpally • 11:30AM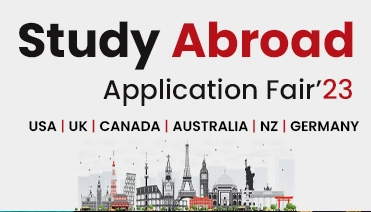 Study Abroad Application Fair
Study in Canada, UK, USA, Australia, NewZealand, Germany • Application Days
Jagraon • 11:00AM
Blogs and Articles
Curated content to keep you updated on the latest education trends, news and more.
Related Blogs and Articles
A little effort to provide an authentic and reliable content for keen readers!!
How does the New Zealand Education System work?
The Education System of New Zealand has a national curriculum which applies to all state schools and state-integrated schools. The curriculum describe...
Updated on • 16-10-2023 • New Zealand