• Study Abroad Guidance
Study in Canada after 12th
362 Reads

3 min Read
By:

CANAM Group

Updated On:

Sep 16,2022 10:13 AM IST
Facing a dilemma related to next logical extension of studies after 12th! Acquiring international education is the best foot forward as there is a country that offers a wide variety of courses in the world's top colleges and institutes? Yes, here I am referring to none other than Canada as the most prospective international education destination.
 
Taking a call on the area of specialization after successful completion of the twelfth class that best suits the current scenario and students interest is the most difficult decision to take. It accounts for the most crucial decision of one's life. The right choice on one hand may take the student to greater heights whereas the wrong decision may prove to be disaster for the student's career.  Along with this, selecting the right university or college is also of utmost important. Canadian education is recognized world over for its education standards and for leading to the overall development of the personality of the student.
Why study in Canada after XII?

The factors contributing towards making Canada a preferred choice may include:

1. Canada is home to top-ranked universities and colleges.
2.  Canadian institutes offering wide variety of program in the areas of: Engineering and Technology, Arts, Humanities, Medical and Life Sciences.
3. Phenomenal education and well-experienced faculty
4. Mesmerizing scenic beauty
5. Amiable environment
6. Multi-culture environment
7. Permission to work while studying
8. Exclusive health benefits to students
9. Affordable fee structure
10. Technologically advanced infrastructure and state-of –the-art facilities offered at Canadian institutes
11. Peaceful and welcoming environment
12. Practical learning make students job ready 

Prospective programs for undergraduate
Canada offers full-time degree courses, Diploma courses (1-3 years), Post-graduation Diploma courses (1-2 years), Certificate and Vocational training courses (1 year).

A sneak peek to some of the major courses that Canada offers:

1.    Management Programs

Canada is well known for offering the best management courses. The Canadian B-schools are highly preferred by the students who want to pursue management.  Students who aspire to be in a managerial profession or want to become entrepreneurs then BBA (Bachelor of Business Administration) is the adequate choice.
Full-time courses:
- BBA (Supply Chain Management)
- BBA (HR Management)
- BBA (Accounting)
- BBA (Finance)
- BBA (Retail Management)
- BBA (Marketing)

Students who are looking for Undergraduate diploma courses:

- Diploma in Business Administration (HR)
- Diploma in Business Administration (Finance)
- Diploma in Business Administration (Marketing)
- Diploma in Office Administration

2.     Engineering and Technology Programs

Students aspiring to complete their higher studies in engineering and technology are offered a number of courses that are recognized globally. The duration of Bachelor of Engineering program is four years while a Diploma in Engineering or Technology's is for two-three years.

Here's a list of popular courses:

- Mechanical Engineering
- Civil Engineering
- Geological Engineering
- Biomedical Engineering
- Electrical Engineering
- Chemical Engineering
- Computer Engineering
- Mechanical and Material Science Engineering
- Engineering Physics
- Mining Engineering

For Diploma courses in the Technical field, the courses offered are:

- Electronics Engineering Technician
- Heavy Duty Equipment Technician
- Automotive Service Technician
- Architectural Technology
- Automotive Power Technician

3.     Science Programs

Canada is not restricted to the courses as mentioned earlier and offers Science majors as well. Undergraduate students can choose from the following courses:

- Geography and Earth Sciences
- Biology
- Chemistry
- Physics
- Biochemistry
- Mathematics

4. Commerce Programs

Some of the Commerce programs offered by Canadian universities are:
- B.Com. (Digital Marketing)
- B.Com. (Accounting)
- B.Com. (HR Management)
- B.Com. (General Management)

On one hand where a lot of options are considered good to make an apt choice, too many options also lead to confusion on the other hand. Under such scenario the best thing to do is to hire an expert, and there could not be a better expert than Canam for overseas education guidance. Take the first move and visit the nearest Canam office to get a step closure to a brighter professional life.
   
Get great articles direct to your inbox
The latest news, articles, and resources, sent straight to your inbox every month.
Popular Universities to Study Abroad
World class education waiting for you.
Blogs and Articles
Curated content to keep you updated on the latest education trends, news and more.
Top 5 Countries for Indian Students to Study MBBS Abroad at Low-CostBachelor of Science, Bachelor of Medicine (MBBS), is an undergraduate course for a...
Updated on • Jan 28,2023 12:51 PM IST • Courses in Canada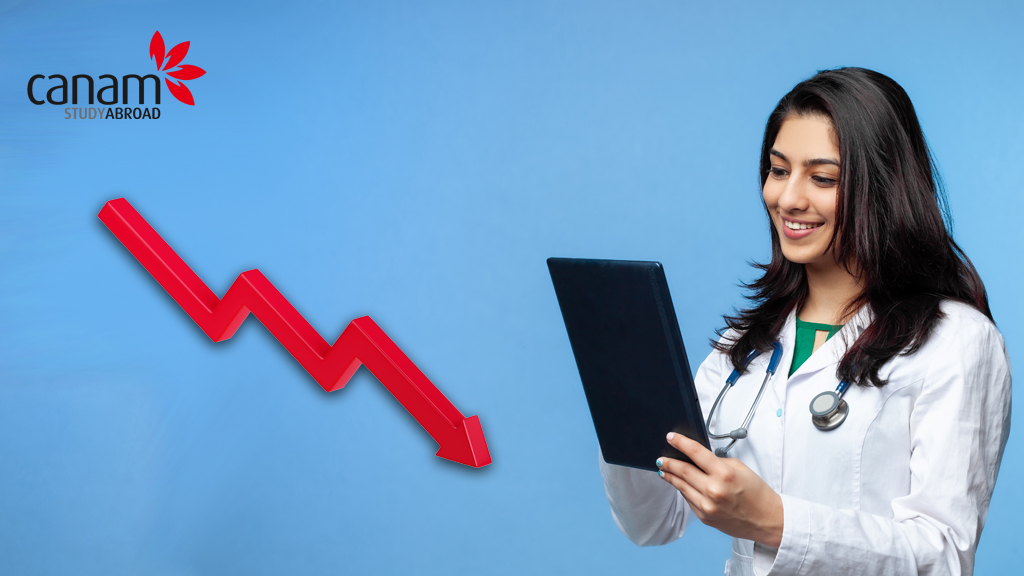 May Intake in Canada 2023A hub for international students, Canada is considered to be the most sought-after country for studying abroad. It offers hig...
Updated on • Jan 27,2023 11:20 AM IST • Study in Canada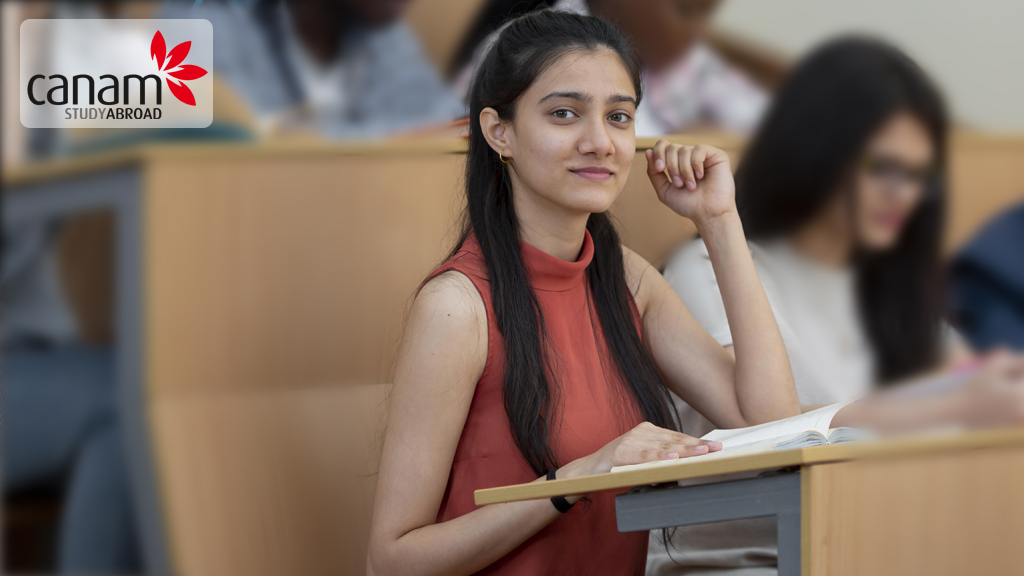 Related Blogs and Articles
A little effort to provide an authentic and reliable content for keen readers!!
How to get a part-time job while studying abroad
How to get a part-time job while studying abroadManaging academic and living expenses can be an overwhelming experience for students studying abroad. ...
Updated on • 19-01-2023 • Study Abroad Guidance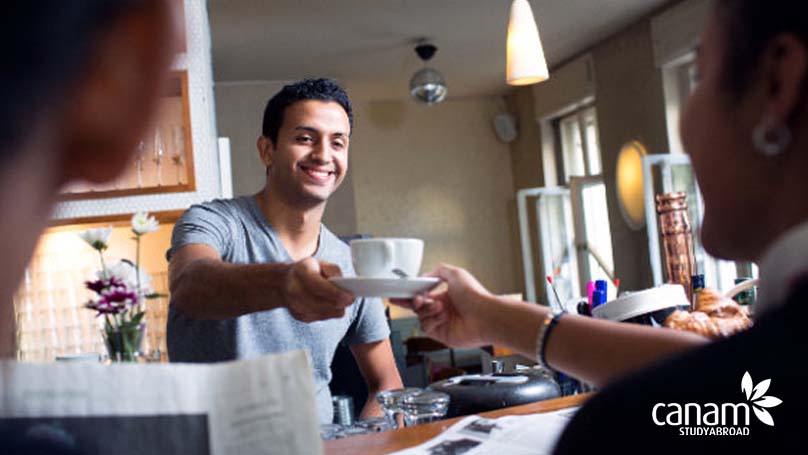 Things to Do and Student lifestyle in Canada
Things to do and student lifestyle in CanadaCanada has picked up fame on the map as one of the popular education destinations among students across th...
Updated on • 16-01-2023 • Study Abroad Guidance