• IELTS
IELTS Listening Classes in Chandigarh
1029 Reads

3 min Read
By:

CANAM Group

Updated On:

May 11,2023 04:47 PM IST
This blog sheds light on the importance of IELTS for students & professionals looking for global opportunities. It provides valuable details about the Canamprep, its teaching methodologies, and course structures. Besides that, this blog will guide you on how to prepare for the listening module of an IELTS exam and achieve a high score in it with the help of Canamprep in the beautiful city of Chandigarh.
IELTS Listening Classes in Chandigarh
If you are also preparing for an IELTS exam, then you must have too faced problems in the listening module. Most of the students want to know which accent to expect in the listening section on the test day. The best solution is to get familiar with the IELTS test format to know what all to expect in the exam. The listening module is an integral part of the IELTS exam. Therefore your performance in this module will affect your overall score. There is some vital information that you should be aware:
a.The listening module is of 30 minutes.
b.You will hear each section of the test. They all are pre-recorded.
c.There will be two monologues- one on everyday social situation and the second one on an academic topic.
d.There will be three main types of accents: Australian, Canadian and British.
e.You will hear different voices in the test.
Know the following steps to beat the accent game:
Looking for the best IELTS coaching institute in your city? Call 1800 137 5499 or register online.
Get familiar with the IELTS exam pattern:
This is something you must have heard a lot because it a crucial step. Before taking the test, get familiarized with the IELTS exam pattern. Get to know the modules so that you know how to practice for your test. Also, you will have a good sense of the overall format, the time required to do each module, etc.
Practice listening to different kind of Accents:
The accents you will hear in the listening module of the IELTS test are urban, such as London or Toronto. You will not hear any rustic or rural accent. It is advisable to practice with all different kinds of English accents. Try to listen to all sorts of accents. Check videos online with different accents. Also, it is advisable to watch Australian, British and USA programs. Besides television programs or movies, try to watch news in these three different accents.
Practice Speaking and listening to English a lot:
Practicing speaking and listening to English is a golden rule that you need to follow to score very well in your IELTS exam. Improving your speaking and listening skills require a lot of hard work and dedication. If you follow this golden rule dedicatedly, you will be able to beat the accent game without any effort. Clearing IELTS with flying bands will be a piece of cake for you.
Remember: It takes time to get accustomed to different kind of accents. Canadian and Australian accents are quite easy to understand, but you need to work hard for the British accent.
If you are still in doubt, then visit Canamprep, number one IELTS institute in the region. Canamprep prepares students to pursue their dream to study abroad. It is one of the most trusted names that prepare students for language proficiency tests like Spoken English, CELPIP, CAEL CE, UKVI Test IELTS, TOEFL and PTE to make them eligible to study abroad.
Canamprep- Get the best IELTS Listening Training in Chandigarh We all are aware that IELTS listening training is essential but rare in all the institutes; however, there are some of the very famous IELTS listening classes in Chandigarh that we need to learn about. But first, let us know the general knowledge about IELTS. IELTS, the short form for International English Language Testing System, is one of the most efficient, reliable and trusted test for English Proficiency.
It is the best because the IELTS Scores are acknowledged by 8000+ international education institutes and employers for the countries, for example, New Zealand, South Africa, Australia, USA, Britain, and Canada, etc. The IELTS Coaching Institutes vary on the basis of Academic and General Preparations.
This is because the Academic IELTS preparation mainly focuses upon the admissions into the educational institutes, and on the other hand, the General IELTS preparations are based upon getting Visa or Immigration for a particular country. With its four modules: reading, writing, speech, and listening, the most needed is the IELTS Listening training, in the matter of fact that, listening is the most scoring part, however, one must be aware of the structure before he/she starts preparing for the same.
The Listening Test Structure A student has 30 minutes to answer the well framed 40 Questions, which include the short answer questions, multiple choice questions, sentence completion, and table/chart completion respectively. The questions are designed in the format of four sections, and each of these sections is heard only once and thus, the students must work upon their concentration skills. The Scoring: Each answer holds 1 mark and the 40 marks score is converted to a total of 9 IELTS Bands So, what is IELTS Listening Training all about?
1.A way to understand and listen
2.Improve the concentration
3.Ensures to make the communication skills better
4.Better communication leads to inner confidence
Self IELTS Listening Classes To prepare for giving your best at the IELTS test, a student, along with the external training must look for self-made solution to improve the listening power. Given are some general self IELTS listening training tips one can gift him/herself: Canamprep provides the most trusted IELTS Listening Classes in Chandigarh. Enroll with Canamprep today to the best training and score wonders. For complete information on IELTS Listening Classes, Contact Canamprep on 1800 137 5499.
FAQ
What is the structure of the IELTS Listening Classes at Canamprep - Chandigarh?
Canamprep's IELTS Listening Classes are designed to cover all the aspects of IELTS Listening module. They are divided into modules focusing on understanding different accents, following conversations and monologues, understanding the intent of speakers, and note-taking skills. Each class includes practice tests under actual test conditions, personalized feedback, and strategies for improving your listening skills.
What are the qualifications of tutors working at Canamprep - Chandigarh?
Our instructors are certified by the British Council, IDP, or Cambridge ESOL, the organizations that manage the IELTS and possess many years of instruction experience in teaching English proficiency tests. Other than that, we deeply understand the test structure, scoring methods, and strategies required to achieve high scores in the IELTS exam.
How long does the IELTS Listening course at Canamprep take to complete?
The overall duration of the course depends on the proficiency level of the student, along with the time they can dedicate specifically to that particular course each week.
Can I join the IELTS Listening Classes at Canamprep - Chandigarh if I'm not a resident of the city?
Yes, you can join Canamprep from anywhere and prepare for the IELTS exam. You can opt for either offline or online classes depending on your preferred mode of study.
What kind of resources are provided at the Canamprep – Chandigarh for IELTS listening module preparation?
Canamprep provides a comprehensive range of resources for IELTS Listening Classes that includes textbooks, practice test materials, listening equipment, and access to online resources.
Get great articles direct to your inbox
The latest news, articles, and resources, sent straight to your inbox every month.
Popular Universities to Study Abroad
World class education waiting for you.
Latest at CANAM
Events, webinar, college / university visits and more.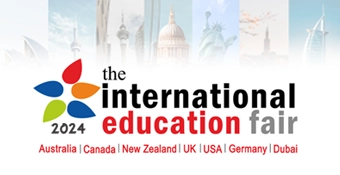 The International Education Fair
Study in Canada, UK, USA, Australia, NewZealand, Dubai, Germany
18th Jan to 25th Jan • 10:30 AM to 5:00 PM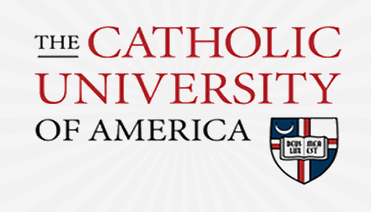 University Visit - The Catholic Univeristy
Study in USA • University Visit
Hyderabad-Kukatpally • 11:30AM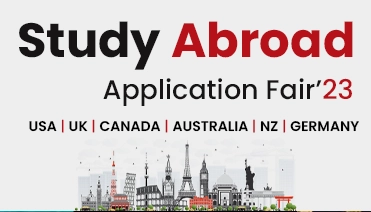 Study Abroad Application Fair
Study in Canada, UK, USA, Australia, NewZealand, Germany • Application Days
Jagraon • 11:00AM
Blogs and Articles
Curated content to keep you updated on the latest education trends, news and more.
Related Blogs and Articles
A little effort to provide an authentic and reliable content for keen readers!!