• IELTS
IELTS General Training Vs Academic
1307 Reads

3 min Read
By:

CANAM Group

Updated On:

Aug 24,2023 01:54 PM IST
IELTS Academic & IELTS General are the two major types of IELTS exams. IELTS Academic test is made for students aspiring to study in an English-speaking country, whereas the IELTS General test is for professionals wanting to work abroad. Read the blog to get all the information about these two IELTS exam types.


IELTS stands for International English Language Testing System, which measures the language proficiency of a candidate who wishes to travel to an English-speaking country either with the intention to study or for permanent residency (PR). The English language skills are judged through this test in four modules: Speaking, Listening, Writing and Reading. The IELTS exam uses a nine-band scale to identify a candidate's language proficiency levels, from non-user (0 bands) to an expert (9 bands).
What is IELTS Academic?
The IELTS Academic module is mainly aimed by candidates wishing to pursue post-secondary education in an English-speaking country. The Academic scores are required by majority universities and colleges abroad to measure the student's knowledge of English language and to access their suitability for an academic environment. The test is designed to measure the candidate's academic readiness and competence in English language. Although, there can be certain requirements of bands in each module or overall score depending on the country, college and the university.
What is IELTS General?
IELTS General Training is for applicants who wish to immigrate to countries like Canada, New Zealand, Australia, UK and USA, or apply for training programs or work experience in a country where English is the primary language. The test is designed to focus on the candidate's basic survival skills in a wider social and practical environment.
IELTS Academic Vs General Training – Which Exam to Choose?
The choice of IELTS test depends on the purpose of the candidate. If the test taker aspires to study in an English-speaking country, IELTS Academic should be selected. However, if the applicant wishes to migrate to another country for work, IELTS General Training is recommended.
Both versions of IELTS are essential to get a valid and accurate assessment of candidate's English language proficiency based on their reading, writing, speaking and listening skills. To know more about how to prepare for IELTS exams, candidates can connect with Canamprep trainers.
Which IELTS Test is Suitable for the Students?
The table below highlights the suitability of IELTS test based on the candidate's preference:
| | |
| --- | --- |
| Test Purpose | Test Purpose |
| Undergraduate level | IELTS Academic |
| Postgraduate level | IELTS Academic |
| Doctorate level | IELTS Academic |
| Post-doctoral level | IELTS Academic |
| For professional organisation | IELTS Academic |
| Below degree level | IELTS General |
| Work or Training | IELTS General |
| Permanent Residency | IELTS General |
Similarities: IELTS General Vs IELTS Academic
The Listening and Speaking sections of both IELTS Academic and General Training tests are similar in many ways.
IELTS Listening Test (Common for both)
The listening section in both tests consists of four parts with four separate recording sections with forty questions in total. The only thing to be kept in mind when practising the speaking test is that the candidate only gets to hear the recording once, which lasts for around thirty minutes or so.
IELTS Speaking Test (Common for both)
The Speaking section for both types requires the candidate to have a face-to-face conversation with the examiner. The section is divided into three parts: topics of general interest and cue card followed by abstract, related topics, or any other general topic.
Differences: IELTS Academic Test and General Training Test
While the format of Listening and Speaking sections for both types remains similar, the format for Reading and Writing sections differs in many ways.
Reading (Different for both)
The Academic reading consists of three long passages with forty questions, and candidates have one hour to complete the test. The texts are more academically orientated in the academic training texts. Whereas the general training reading test is also in three sections and lasts an hour. Section one has two or three texts and targets subjects that test candidates to operate in an English environment. Section two has two texts on training or work topics. Section three has one longer text that makes the total number of questions forty in total.
Writing (Different for both)
While task-2 for both types consists of essay writing, task-1 differs. In the academic writing test, section 1 requires candidates to describe the information presented in some kind of graph or image, such as Life Cycle of a Silkworm. Whereas in the general training writing test, section 1 requires the candidate to write a short letter formal or informal in response to the information given.
IELTS Academic Vs General Scores
The English proficiency of candidates in IELTS is measured by their band score. The IELTS exam score is measured on a scale of 1-9 for each section, and the overall score is evaluated by calculating the average of all four sections. If the average is less than 0.25, the overall band score is rounded up to the next half-band, and if it is below 0.75, the overall score is rounded up to the next full-band score. Candidates should read the 8 myths about IELTS that keeps them from growing, in order to score high in the test.
Chart for IELTS Academic Reading
| | |
| --- | --- |
| Marks | IELTS Academic Band Score |
| 39-40 | 9.0 |
| 37-38 | 8.5 |
| 35-36 | 8.0 |
| 33-34 | 7.5 |
| 30-32 | 7.0 |
| 27-29 | 6.5 |
| 23-26 | 6.0 |
| 19-22 | 5.5 |
| 15-18 | 5.0 |
| 13-14 | 4.5 |
| 10-12 | 4.0 |
| 8-9 | 3.5 |
| 6-7 | 3.0 |
Chart for IELTS General Training Reading
| | |
| --- | --- |
| Marks | IELTS General Training Band Score |
| 40 | 9.0 |
| 39 | 8.5 |
| 37-38 | 8.0 |
| 36 | 7.5 |
| 34-35 | 7.0 |
| 32-33 | 6.5 |
| 30-31 | 6.0 |
| 27-29 | 5.5 |
| 19-22 | 4.5 |
| 15-18 | 4.0 |
| 12-14 | 3.5 |
| 9-11 | 3 |
Which is Easier IELTS General Vs Academic?
Since both the IELTS test types are designed to evaluate different skill sets of candidates, it is difficult to answer if one is more accessible than the other. Both consist of four parts: Writing, Speaking, Reading and Listening. Diligent preparation is required for both types as the Academic test assesses candidates' language proficiency for an academic environment, the General Training test analyses their English knowledge for a professional environment. Every candidate should be aware of 15 things to know about IELTS before starting with their preparation for the test.


Conclusion
Being an internationally recognised test, IELTS is a preferred choice of many countries to evaluate the English proficiency of non-natives. To be able to crack the IELTS test with desired scores, the right guidance and IELTS coaching are important. Excellent and experienced faculty, state-of-the-art facilities, regular mock tests and personalised sessions are some of the facilities that make a big difference in helping students prepare for the test. To prepare for the test in the best way possible, connect with the experienced advisors of Canamprep.
Also read: IELTS Exam Pattern
FAQ
Are the Listening and Speaking sections the same for both IELTS Academic and IELTS General Training?
Yes, the Listening and Speaking sections are the same for both versions of the IELTS test. The differences come in the Reading and Writing sections, where the Academic test tends to be more focused on academic skills like interpreting graphs and understanding complex texts, while the General Training test focuses on everyday skills like reading newspapers and writing letters.
Can I choose either IELTS Academic or IELTS General Training for immigration purposes?
It depends on the specific requirements of the country you're immigrating to. Some countries might accept both, while others might specify one over the other. For example, for immigration to Canada, IELTS General Training is typically required. It's always best to check the specific requirements of the country where you plan to immigrate.
Can I switch from IELTS Academic to IELTS General Training, or vice versa, after registration?
It is possible within a specific time frame before the test date, depending on the policy of test center. However, it's advised to register for the correct test version that suits your purpose from the beginning to avoid any complications.
Is one test easier than the other?
Both tests are designed to assess your English language proficiency accurately and do not aim to be easier or harder than the other. However, you might find one test easier depending on your English skills and familiarity with the test content. If you're more comfortable with academic English, you may find the IELTS Academic easier, while if your English is more geared towards everyday use, you may find the IELTS General Training easier.
Get great articles direct to your inbox
The latest news, articles, and resources, sent straight to your inbox every month.
Popular Universities to Study Abroad
World class education waiting for you.
Latest at CANAM
Events, webinar, college / university visits and more.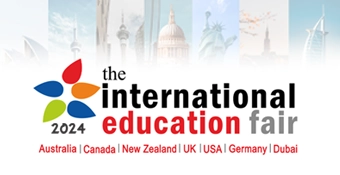 The International Education Fair
Study in Canada, UK, USA, Australia, NewZealand, Dubai, Germany
18th Jan to 25th Jan • 10:30 AM to 5:00 PM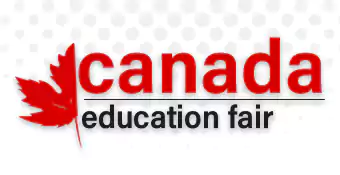 Canada Education Fair
Study in Canada
Mehsana • 11:00AM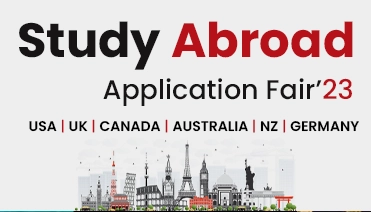 Study Abroad Application Fair
Study in Canada, UK, USA, Australia, NewZealand, Germany • Application Days
Jagraon • 11:00AM
Blogs and Articles
Curated content to keep you updated on the latest education trends, news and more.
Related Blogs and Articles
A little effort to provide an authentic and reliable content for keen readers!!