• IELTS
How to get 8 band in IELTS reading?
1189 Reads

3 min Read
By:

CANAM Group

Updated On:

Jul 07,2023 05:12 PM IST
In order to achieve a good band score in IELTS READING, one must be thorough with the technique of skimming and scanning. Identification of keywords is the next crucial skill which needs to be built with regular practice. As forty questions need to be answered by the test taker within one hour duration, time management becomes the other key factor. Also, spelling mistakes are to be avoided at all costs in this module if you aim for a higher band score. Finally, in case an answer gets wrong, there is no negative marking.
The IELTS reading test is designed to test your reading skills. This test requires you to answer 40 questions in 60 minutes. There is a different format and band score for IELTS academic and general training reading. In IELTS academic, there are three long passages to read and the word length of each passage is about 800-900 words long whereas in IELTS general training reading test, there are five sections. In order to get a band 8 in IELTS academic, you must get 35 or 36 out of 40 questions correct. For IELTS general, you must get 37 or 38 out of 40 questions correct. The main challenge in the IELTS reading exam is to manage time efficiently and answer all the questions. In the IELTS reading test, tips and tricks play a significant role and it helps you to answer questions comparatively quickly
In this blog, we will share with you the question types in the reading test and some tips that will help you to prepare well and get 8 band in IELTS reading module:
Question types:
Multiple-choice questions
Identifying a writer's views or facts
Identify the given information
Match the Headings
Sentence completion
Summary completion
Features matching
Matching sentence endings
Diagram labelling
Short-answer questions
Matching information
Summary, note, table, flow-chart completion
Also read: IELTS Exam type
Preparation tips for the IELTS reading test that will help you to improve your score:
Read more:
To improve your band score in IELTS reading, it is very important that you read as much as possible. Read various English books, newspaper articles, blogs, academic content etc. It will help you to speed up your reading and enrich your vocabulary. Practicing reading will help you read the passages in the exam more quickly, answer correctly and complete your exam within the given time frame.
Skim through the passage:
Reading the complete passage will take a lot of time, and you might not be able to attempt all the questions in time. Skim the text and look for the main ideas because you do not need to understand the whole passage. To find the answer to the questions, focus more on headings and subheadings because it will help you to find the answer to your questions in the passage given. Try looking for the important parts that describe the passage.
Scanning
Scanning means reading through the lines quickly and looking for a certain word or phrase. Scanning the text is a technique you can use to answer one-word questions easily.
Identify the keywords
While skimming through the text, you must underline the keywords. Highlighting the keywords will help you quickly find answers to the questions. You can also search for the keyword in the questions and mark them to make it easier for you to find the same keyword in the text.
Manage your time
Managing time in the IELTS exam is very important. In the reading section, there are 40 questions that you need to answer in 60 minutes. If you try to keep 20 minutes for each passage in the reading section, it may not work as you think. The first passage in the reading section is comparatively easy, and the difficulty level increases with each passage. It is always best to keep more time for the last difficult passage and manage your time accordingly.
Also read: IELTS Eligibility
Keep the order
The questions follow the order of the text in most of the cases. if you are looking for the answer to the 4th question, it will be followed by the answer to question 3, and you can quickly skim and scan the text after followed by answer 3 to get an answer to your question 4.
Avoid spelling mistakes:
If you want to score well in the IELTS reading and don't want the examiner to deduct your marks, you need to be careful of your spelling. Your spellings must be correct, and to make yourself certain, you can read all your answers once again as you complete your test.
Answer every question
There is no negative marking, and you will not lose any marks if your answer gets wrong. If you are left with some questions and running out of time, you should try to guess the answer and write it, and there are chances of getting the answers correct.

Conclusion:
Canamprep guides students well to prepare for the IELTS exam by providing expert guidance.
The IELTS course at Canamprep is designed to help you to understand and use the language, techniques and strategies to improve band score. Prepare for the IELTS exam under the sheer guidance of Canamprep experts who guide students to excel in IELTS.
Also read: What is IELTS?
FAQ
Can I achieve 9 bands in IELTS READING ?
Yes, you can. Rigorous practice of all the question types can definitely make you achieve your desired band score.
Can IELTS READING score be improved by reading more ?
Yes, it actually does. Reading books, newspapers or magazines could make you understand the meaning of the sentences which could help you in improving your reading skills for IELTS.
What is the meaning of skimming in the context of IELTS READING ?
Skimming is a technique used in IELTS READING for understanding the passage better. It is basically done by taking an rough overview of the keywords used in the given passage.
What is " scanning " in IELTS READING ?
Focusing on a particular text for finding specific information related to the question is what scanning means. It is a broadened way of delving deeper into a sentence /s to comprehend the meaning.
How helpful underlining the keywords are in IELTS READING ?
One can underline keywords as per one's convenience. However, underlining keywords after taking a quick glance at the questions at hand definitely save a lot of time as it assists in easy identification of such keywords.
Get great articles direct to your inbox
The latest news, articles, and resources, sent straight to your inbox every month.
Popular Universities to Study Abroad
World class education waiting for you.
Latest at CANAM
Events, webinar, college / university visits and more.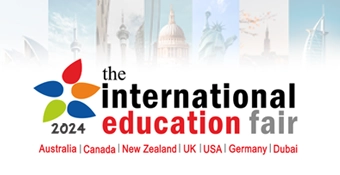 The International Education Fair
Study in Canada, UK, USA, Australia, NewZealand, Dubai, Germany
18th Jan to 25th Jan • 10:30 AM to 5:00 PM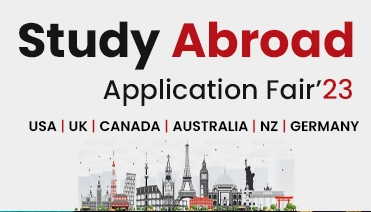 Study Abroad Application Fair
Study in Canada, UK, USA, Australia, NewZealand, Germany • Application Days
Multiple Location • 11:00AM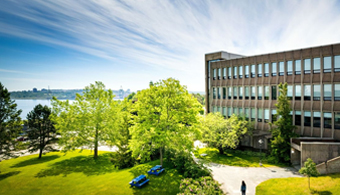 University Visits - Mount Saint Vincent University
Study in Canada • University Visit
New Delhi • 12:00PM
Blogs and Articles
Curated content to keep you updated on the latest education trends, news and more.
Related Blogs and Articles
A little effort to provide an authentic and reliable content for keen readers!!