• IELTS
Describe an Interesting Song - IELTS Speaking Cue Card
390 Reads

3 min Read
By:

CANAM Group

Updated On:

Nov 16,2023 04:43 PM IST
Candidates appearing for IELTS Speaking are required to talk about a song that has left an impression on them in response to the prompt IELTS Cue Card topic "Describe an Interesting Song".The examiner evaluates the candidate's speaking ability, including their grammar, vocabulary, and ability to engage the listener.
Cue Cards play a significant role in assessing a candidate's ability to express their ideas and communicate fluently during the IELTS Speaking Test. The examiner uses cue cards to evaluate the candidate's communication skills and knowledge to articulate their thoughts effectively. The IELTS speaking module has three sections: Introduction, Cue card & Discussion. In this blog, we will discuss model answers and follow-up questions on the topic,"Describe an Interesting Song - IELTS Speaking Cue Card", to enhance your performance in the Cue Card IELTS (Speaking) and scores.
IELTS Speaking Part 2: Cue Card
In the
IELTS
Speaking Part 2, you can talk about the topic" Describe an interesting song". You'll get one minute to prepare and can use the questions provided to help you. Remember to use a wide range of vocabulary and speak for about two minutes to impress the examiner. After the
speaking cue cards
round, the examiner will ask more questions about your song choice, so be ready to answer them.
Describe an Interesting Song
Produce a visual representation that shows the connections between ideas.
Model Answer 1 to Describe an Interesting Song IELTS Cue Card
Introduction
Everyone enjoys music, and we often find ourselves captivated by specific songs, whether the melody or the lyrics. In this section, I will talk about a song that is very close to my heart.
What is the song?
Well, I am fond of music, and I love to listen to Punjabi songs. Today, I will talk about an exciting, motivational song, Thokar. It was published in 2015 and quickly gained popularity among teens and adults. Whenever I feel low or face difficulties, I listen to this song to boost myself.
What does the song tell?/ What is it about?
'Thokar' is sung by famous singer Hardeep Grewal. This song talks about massive success after so many failures. After getting failures, a person should return with a roar instead of skipping the goal. I listened to this song in 2015 at my secondary school farewell party.
Is the song popular?
It is a viral song, and many people listen to it for motivation. I am one of those people who listen to this song at least once a week or when I feel low.
Why do you think it is interesting?
Many people easily accept their failure and never try to achieve their goal again, but this song boosts listeners' energy to push hard until they do not reach their destination. So, this is the reason why this is an interesting song.
Conclusion
Whenever I'm feeling down on confidence and motivation, the inspiring lyrics of this song lift me and keep me going.
Model Answer 2 to Describe an Interesting Song IELTS Cue Card
Introduction
Music is the best medicine to get rid of the stress. When I listen to music, I feel relaxed and forget all my tension. One thing more, I always like listening to religious and motivational songs instead of romantic or hip-hop songs. Today, I will talk about my favourite and interesting song with you.
What is the song?
The song's name is 'I am not alone, My God is with me', by Shamey Hans. I did not know anything about this song, but one of my friends suggested that I listen to feel the presence of the lord with me.
What does the story tell? / What is it about?
This song is religious. When someone listens to this song spiritually, then the person feels relaxed. The main story of this song is "God never leaves their sons and daughters alone in any situation."
Is the song popular?
If I speak the truth, then in my hometown, atleast 75% of individuals prefer this song because they are aware of the importance of this song. Listening to the song makes them feel closer to God.
Why do you think it is interesting?
When I am under stress, I plug in my headphones, close my eyes and listen to the song. While listening, I feel in heaven with God. The song fascinates me.
Conclusion
In conclusion, music is the voice of the soul that has a strong power to release stress. Songs have a great significance in our life from birth to death. Songs also convey a powerful message and inspire us. Songs are not just melodies and lyrics; they are windows to our hearts and souls.
Follow-Up Questions to Describe an Interesting Song - IELTS Speaking Cue Card
During the IELTS Speaking Test Part 3, the examiner asks follow-up questions about the topic introduced in Part 2. For example, if the topic is "Describe an interesting song", the examiner will ask questions about music and songs.
Why are many singing competitions popular in India?
Singing competitions have gained popularity in India as they help in gaining popularity and increasing their reputation.
What kind of music do young people like?
Almost all youngsters prefer romantic songs in which they can share their feelings towards their partners. Furthermore, hip-hop and high-beat music are also liked by them.
What kinds of people like traditional music?
Older people prefer traditional music as it resembles precious moments about their past life and culture.
What are the differences between live concert and online concert?
A significant difference is that the audience cannot meet their favourite singers in an online concert; live viewers can meet and click pictures with them. Another difference is that there is less crowd in online shows than in live concerts.
Do teenagers and adults enjoy the same kind of songs?
Every person has their taste, but if I talk about my point of view, then teenagers like high-beat songs, but adults like them at a slow pace, so that they can understand the words of the songs.
What are the factors that make people like a song?
Listeners appreciate meaningful lyrics, good visuals, and a soft voice.
On which occasions do people in your country sing together?
There are several functions when people sit together to sing, like marriage, wedding anniversaries, national holidays, and holy places for remembering God. There are many more places where people sing collectively.
What kinds of songs are suitable for children? Why?
When children listen to motivational songs, they feel energy in their bodies. Folk songs help them know about their culture and traditions.
What do older people like to listen to?
They mostly like religious songs from old films as well as slow beats because, at their age, they have less power to tolerate high rhythms.
How would your grandfather feel if you gave him some hip-hop music to listen to?
They will not like it. They will give preference to listen to worship songs.
What kind of music do (minor) children in India like to listen to?
Small children like almost every song, but they give preference to fast beats so that they can enjoy the moment.
Why do some people like to play music in the open?
They play musical instruments in the surroundings (outside) because they want to show their talents in front of others as well as art.
Conclusion:
The IELTS exam has four modules, and the Speaking Part 2 is a significant part. Most of the students get nervous during the test. During the speaking test, students should be confident and maintain eye contact with the examiner. Listen to the examiner's questions carefully and then answer. To practise more cue card topics such as Describe an Interesting Song, students can connect with experts at
Canamprep
.
Also read
:
Describe your Hometown IELTS Speaking Part 1 topics
FAQ
What is the full form of IELTS?
The International English Language Testing System (IELTS) is an English language proficiency exam developed and managed by the British Council, IDP Education, and Cambridge Assessment English.
How many modules are there in the IELTS exam?
In IELTS, there are four papers: Listening, Reading, Writing and Speaking.
What is the first section of IELTS?
The first three sections of the IELTS test are taken on the same day and in the following order: Listening, Reading and Writing. These tests are conducted without any breaks in between. The Speaking test is held on the same day or within seven days before or after that, depending on local arrangements.
How many types of IELTS are there?
The two main IELTS tests available are:
1. IELTS Academic
2. IELTS General Training.
What are the four factors of IELTS?
There are four critical assessment criteria for IELTS Speaking:
1. Fluency & Coherence (FC)
2. Lexical Resource (LR)
3. Grammatical range and accuracy (GRA)
4. Pronunciation (P)
Get great articles direct to your inbox
The latest news, articles, and resources, sent straight to your inbox every month.
Popular Universities to Study Abroad
World class education waiting for you.
Latest at CANAM
Events, webinar, college / university visits and more.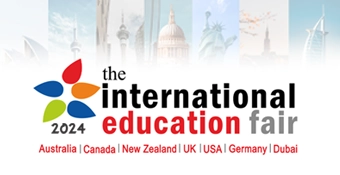 The International Education Fair
Study in Canada, UK, USA, Australia, NewZealand, Dubai, Germany
18th Jan to 25th Jan • 10:30 AM to 5:00 PM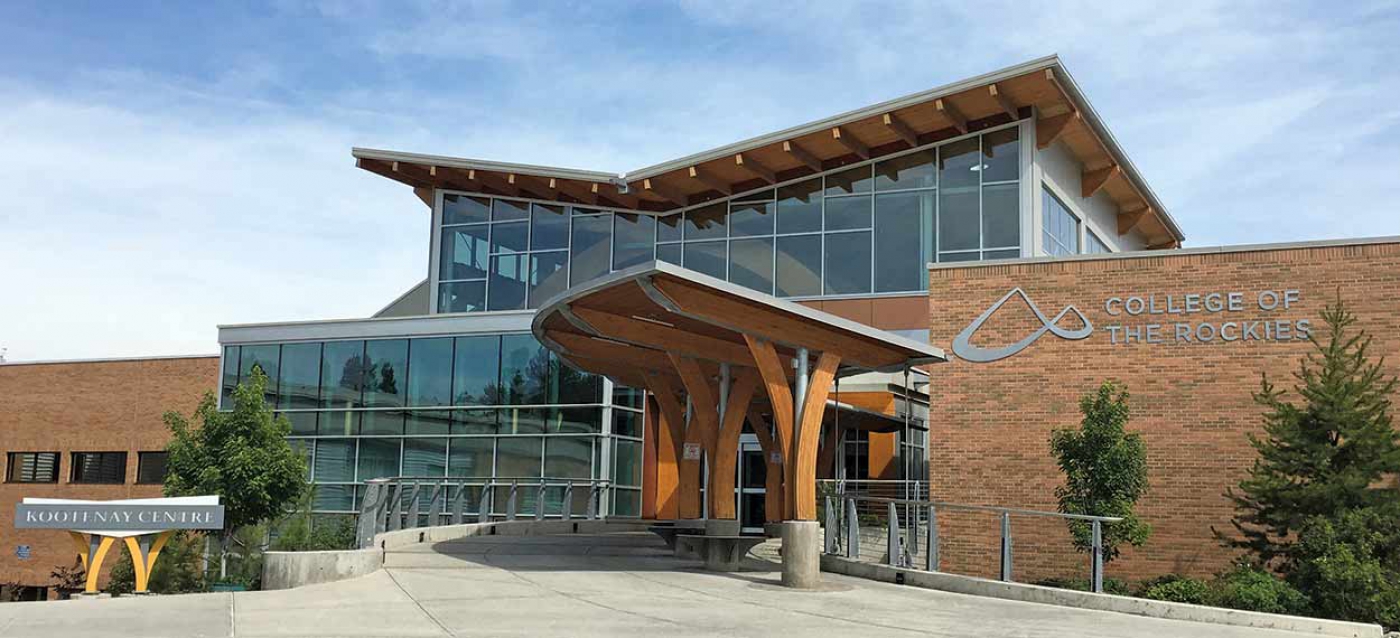 University Visits - College of the Rockies
Study in Canada • University Visit
Chandigarh • 10:30AM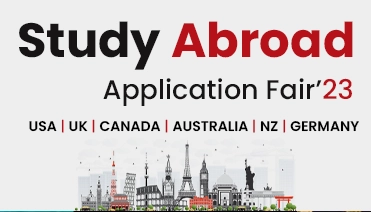 Study Abroad Application Fair
Study in Canada, UK, USA, Australia, NewZealand, Germany • Application Days
Nathana • 11:00AM
Blogs and Articles
Curated content to keep you updated on the latest education trends, news and more.
Related Blogs and Articles
A little effort to provide an authentic and reliable content for keen readers!!