• TOEFL
TOEFL Preparation: Learn the Best Tips & Strategies
1258 Reads

3 min Read
By:

CANAM Group

Updated On:

Jul 14,2023 04:42 PM IST
TOEFL is a standardized test to assess English language skills of test takers. Are you planning to appear for the TOEFL exam? To hit the target score in TOEFL, learn the best tips and strategies for the test preparation.

Clearing an English proficiency test is an essential criteria for pursuing post-secondary education in a foreign land. Out of all the language assessment tests, TOEFL is a popular choice among candidates planning to study in the USA.

It is an English proficiency test that assesses English language skills based on four sections- Reading, Listening, Speaking and Writing on a scale of 0-120. Here is everything a candidate should know about the TOEFL exam, including the best tips and strategies to prepare for the test.
About TOEFL

Conducted by ETS, TOEFL or Test of English as Foreign Language is a proficiency test that analyses the knowledge of English among test takers. The test is widely accepted in over 10,000 universities worldwide, including countries like Canada, the USA, Australia, etc. To know more about the test, see the table below:


| | |
| --- | --- |
| Exam Name | Test of English as a Foreign Language |
| Conducting Authority | Educational Testing Service (ETS) |
| Types of Exam | TOEFL iBT & TOEFL PBT |
| Sections | Writing, Speaking, Reading and Listening |
| Test Duration | TOEFL iBT: <2 hours |
| Test Fee | $190 (INR 14,197 approx.) |
Update Regarding TOEFL Exam Duration and Score Release Date
As per ETS, from the 26th of July, 2023, the TOEFL exam will take no more than two hours to complete. The "independent writing" task will be replaced by the "writing for an academic discussion" task, the reading section will be shortened and the exam will feature no unscored questions overall.

Additionally, candidates will receive real-time notifications about any changes made to their score status and receive their scores on the same day.

Countries Accepting TOEFL
TOEFL is accepted globally to prove English language proficiency for admission and application process in institutions. Here are some of the popular countries accepting TOEFL.

•The USA
•Canada
•Australia
•United Kingdom
•New Zealand
•Germany
•France
TOEFL Preparation Tips
Following are some of the useful tips and strategies that students can use to score high in TOEFL exam:
Get a clear understanding of the exam format- To begin the preparation of any exam, it is first essential to understand its pattern. Formats have the tendency to confuse even the most fluent English speakers, hence candidates should gather thorough information about the test, including question types, word limit, allotted time, etc. TOEFL exam is conducted in two ways: online (internet-based) and offline (paper-based). The table ahead provides an overview of the test structure of both methods:


Exam Type

Test Structure

Internet-based test

Reading (36-56 questions; 60-80 minutes)
Listening (34-51 questions; 60-90 minutes)
Speaking (6 tasks; 20 minutes)
Writing (2 essays; 50 minutes)

Paper-based test

Listening (50 questions; 30-40 minutes)
Writing (40 questions; 25 minutes)
Reading (50 questions; 55 minutes)
Test of Written English (1 essay; 30 minutes)

Make a study plan- Set your target score that meets the eligibility criteria of the university admissions and make an effective schedule which covers each section of the TOEFL exam- Reading, Listening, Speaking and Writing. Dedicate more time to working on the weaknesses to achieve a high score.

Solve practice tests- Take plenty of TOEFL practice tests to get familiar with the question types, know your weaker areas, and strengthen them. Moreover, it will help to understand the difficulty level of the exam.

Wisely choose the study guide- Choosing the right set of study material and practice papers is directly related to the scores one will accomplish. Select the study guide, which includes questions on all four sections, tips and tricks to crack the test, practice papers and example answers.

Become a good note taker- Note-taking is one of the essential skills to develop for the TOEFL exam, as the test takers will get a chance to listen to the audio only once and answer questions or speak about it. Learn to note the key information of the audio and practice creating notes throughout the day while listening to different types of audio.

Increase your reading speed- Practice quick reading while grasping the context of a sentence. One can save enough time by skimming through the paragraphs.

Consume media in English- Listening to podcasts, E-books, news and audio on various topics daily enhances listening skills by getting introduced to different English accents and understanding the main idea of the audio clip.

Expand your vocabulary- Develop a high range of vocabulary to score well in the TOEFL exam. Learn and practice new phrases every day while communicating.

Practice writing using a stopwatch- Set a timer for practising the TOEFL writing module, which includes essays. Research and write essays on various general topics asked in the test.

Record speaking section- Speak, record and listen back to the speaking part to evaluate your performance. It also helps in improving grammar and pronunciation.
Section-wise TOEFL Preparation Tips
TOEFL exam has 4 sections- Reading, Listening, Speaking and Writing. Here are some section-wise TOEFL preparation tips and strategies to achieve a high band score in the TOEFL exam.

Here are some section-wise TOEFL preparation tips to help you achieve a high score on the test:

TOEFL Reading Tips
Read more- Read articles, books, magazines and newspapers to improve your reading speed and comprehension. Focus on texts related to science, technology, and social sciences.

Learn new vocabulary- Expand your vocabulary by noting unfamiliar words and their meanings. Use flashcards to memorize them.

Read regularly- Practice reading passages and understanding the main concept of the paragraph.

Improve your skimming and scanning skills- Learn to quickly identify and analyse main ideas, words, supporting details, and vocabulary in context.

Time management- Practice reading section using a timer to complete the exam in a given timeframe.
TOEFL Listening Tips
Get familiar with different English accents- Listen to various English accents by watching movies, documentaries, TV shows, news, and podcasts.

Take notes- Develop and practice note-taking skills to quickly jot down important words and details while listening to audio clips.

Practice listening exercises- Use TOEFL practice materials for the listening section to get familiar with the question types.

Be focused - Train yourself to maintain focus throughout the entire listening section.

TOEFL Writing Tips
Work on your writing skills- Write essays, summaries, and articles on different topics to improve your writing skills.

Learn coherence- Develop a structured essay which has a flow of information with an introduction, body paragraphs and conclusion.

Develop strong vocabulary- Learn idiomatic speech and use a variety of words and phrases in your writing.

Learn grammar rules- Learn grammatical structures and rules to write well in the writing section.

Review- After writing, always check the spelling and punctuation.
TOEFL Speaking Tips
Speak in English daily- Practice conversing daily in English. It will help you to build confidence and increase fluency.

Learn to organise your thoughts- Develop ideas and practice to plan and answer the question quickly.

Record yourself- Practice speaking on various topics and record them. Then listen to your recordings and check for improvement in weaker areas.

Improve your Pronunciation-Work on your pronunciation and try to answer fluently.

TOEFL Preparation Time
Preparation time for the TOEFL exam depends on a person's current level of English. As suggested by the experts, take a mock test to know the strengths and weaknesses. Accordingly, decide and plan your preparation time. Ideally, test takers should begin their TOEFL exam preparation at least 2-3 months before the test date to get a high score. The earlier a preparation starts, the better results. The earlier you start, the better results you shall get.

What to do before the TOEFL Test Day
To get a high score on the TOEFL exam, rest and take enough sleep on the day before the test date. Give a quick revision to the notes and relax for the rest of the day. Also, a healthy diet is essential to boost mental health and keep the body balanced. Review all your documents, pack the material required for the exam and go to bed early for a good sleep.

TOEFL Test Day Tips
Here are the top TOEFL test day tips to stay calm and focused on the exam.

•Arrive at the test centre location at least 30-40 minutes before the starting time of the TOEFL exam.
•The TOEFL exam is a four-hour long test. Make sure to take a healthy breakfast and drink plenty of water.
•Have faith and a positive attitude to give your best in the exam
•Don't bring any edible foodstuff or electronic items inside the test centre.
•Wear comfortable and warm clothes as the test centres are air-conditioned.
•The most important one is to stay calm and trust your abilities.

Required Documents at the Test Centre
Given below are the documents required at the test centre on the day of TOEFL exam.


| | |
| --- | --- |
| Valid, acceptable identification (ID) | Pencils and erasers for Paper- based test |
| Registration number/ Admit card | Printout of TOEFL confirmation email |
Top TOEFL Preparation Books
TOEFL preparation books are required to know the format, question types and exam difficulty level. Here are some of the top TOEFL preparation books.

1.The Official Guide to the TOEFL Test- it is highly accurate preparation material which is published by ETS, the organization that designs the TOEFL test. It includes real past test questions and also has a full practice test.
2.Cambridge Preparation for the TOEFL Test- This comprehensive book reviews all four test sections and has seven full-length model tests with explanations.
3.Barron's TOEFL iBT Superpack – It is a complete preparation package and includes Barron's TOEFL iBT manual, a book with two TOEFL model tests, and an audio CD with listening exercises.
4.Princeton Review's Cracking the TOEFL iBT- This book provides a complete overview of the TOEFL exam, with many practice exercises and strategies to help applicants understand the logic behind the questions.
5.Kaplan's TOEFL iBT Prep Plus- Kaplan's TOEFL guide provides four full-length practice tests online, pre-recorded speaking and listening sections, and strategies to achieve a high band score.
6.Collins Skills for the TOEFL iBT Test- It has separate books for all four modules - listening, speaking, reading, and writing with practice exercises.
Candidates can achieve a high score in the TOEFL exam with expert guidance from Canamprep – The best language prep institute in India. Canamprep has highly experienced faculty that provides expert advice to students. It helps them apply the best tips and strategies to excel in the TOEFL exam. Once you have accomplished your desired score, apply to the universities or colleges to study abroad. To know more about selecting the right program and application process, connect with our experts at Canam – study abroad consultants.
FAQ
How to clear TOEFL in just 7 days?
Plan and schedule your 7 days using the best strategies to crack the TOEFL exam. Give a mock test and target the weaker sections of the test using high-quality practice material.

Is it possible to score 120 in TOEFL?
Absolutely! It is possible to crack the TOEFL exam with a score of 120. One needs to be focused along with excellent English language skills.

Is one month enough to prepare for TOEFL?
Since TOEFL is a language proficiency test designed to assess fluency in English, candidates with good language knowledge can prepare for it in one month. However, candidates with limited knowledge should start preparing at least two months prior.

What is the best strategy for TOEFL?
Understand the TOEFL exam format and attempt ample practice papers using a stop-watch. It helps to polish lots of skills required in the exam.

Which is more challenging, TOEFL or IELTS?
Both TOEFL and IELTS are standardized tests to check English Language Proficiency. The IELTS exam is of shorter duration and easy for some students as compared to the TOEFL.

Which is the most challenging part of the TOEFL exam?
While many candidates find Writing a tricky section in the TOEFL exam, most consider Reading a difficult part. It depends upon candidates' weaknesses and strengths in a particular module.

Get great articles direct to your inbox
The latest news, articles, and resources, sent straight to your inbox every month.
Popular Universities to Study Abroad
World class education waiting for you.
Latest at CANAM
Events, webinar, college / university visits and more.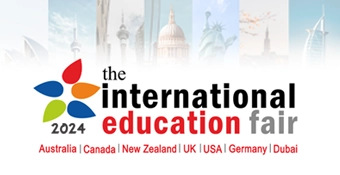 The International Education Fair
Study in Canada, UK, USA, Australia, NewZealand, Dubai, Germany
18th Jan to 25th Jan • 10:30 AM to 5:00 PM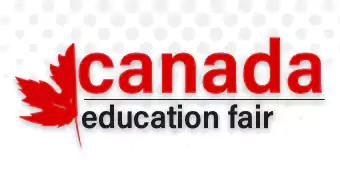 Canada Education Fair
Study in Canada
Mehsana • 11:00AM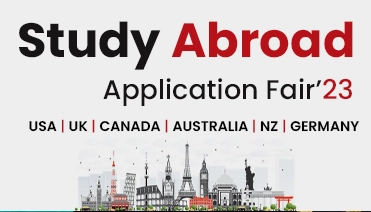 Study Abroad Application Fair
Study in Canada, UK, USA, Australia, NewZealand, Germany • Application Days
Jagraon • 11:00AM
Blogs and Articles
Curated content to keep you updated on the latest education trends, news and more.
Related Blogs and Articles
A little effort to provide an authentic and reliable content for keen readers!!