How to Choose the Best Location for Studying Abroad?
17 Reads

3 min Read
By:

CANAM Group

Updated On:

Sep 15,2022 11:26 AM IST

Travelling is the quintessential learning experience for a person, and thus, when moving to a new place for education, one must take several significant factors into account. To take a massive leap of studying abroad, people must maximize their opportunities and weigh in all crucial options. A lot of help to make these life-altering decisions comes from online resources, academic advising, and thorough research about the prospective place and institution. Listed below are several essential factors which will help an individual hone in on the perfect location to study overseas:

1. University/College rankings

The university's ranking measures what position it holds in the area; it's in the facilities and services provided and the quality of education offered by the said institution. The university a person is dwelling on determines their career prospects and opportunities for the future. University ranking lists such as the TIME Higher Education List or the QS World University Ranking can help educate students about the ranks and positions of the institution and hence serve as a measure of comparison for the students. Students must acknowledge that university rankings are essential and hold a critical position in this decision.

2. Career perspective

Going overseas for education is an important decision and the core reason people venture for excellent career opportunities abroad. Many people would not prefer overseas education if not for excellent job prospects after education from foreign universities. A person must carefully deliberate on the university's location, the job market in that location, availability of permanent citizenship, the existence of potential employers, and so on. Therefore, while zeroing down on a university, one must check out the career services provided by the institution, such as jobs after graduation, apprenticeships, work-study programs, recruitment drives, and much more.

3. Language experiences

Learning a new language can be a daunting and time-consuming task that demands dedication to know. Any student looking for overseas education must always keep in mind the native language of that country and how well accustomed to it they are. For instance, a student from India would most likely go to an English speaking country unless they have been thoroughly educated in a particular foreign language and can manage in a foreign country. Learning a new language can be very challenging; hence, a person must choose a place of education, keeping in mind the languages spoken there and the ones he is fluent in.

4. Life in the new country

Another significant factor to be kept in mind is your city of the academic institution. It is of paramount importance that a person who goes for education must know about all the services such as transportation, favourable weather conditions, food services, accommodation facilities, culture and society, and many more. When deciding upon a university, a student must thoroughly research the city or town he might be going to and adjust to the given circumstances.

5. Tuition fee and finances

Going abroad can be an expensive process, and hence, the finances must be carefully planned before one decides to go overseas. College fees, expenses, and university scholarship opportunities vary in the case of different countries. The students must carefully go through the overall prices of programs available and hence, decide according to their financial situation. One must thoroughly research the tuition fee and the cost of living abroad, particularly in the place they are heading for.

6. Exam scores

Examinations such as IELTS, TOEFL, GRE, GMAT, and many others serve as a measure for the university or college where an aspirant seeks admission. These exams play a significant role in determining a student's future looking to go abroad for education, and these test results last for different periods. If students are not happy with their performance, they can retake these examinations and perform better, securing a better college for themselves.

The pointers mentioned above are a few reasons that an individual must consider when studying in a new country for a promising future.
Get great articles direct to your inbox
The latest news, articles, and resources, sent straight to your inbox every month.
Popular Universities to Study Abroad
World class education waiting for you.
Blogs and Articles
Curated content to keep you updated on the latest education trends, news and more.
Why Australia is better than other countries for study?Australia has been one of the most favored study-abroad destinations among Indians an...
Updated on • Nov 28,2022 05:36 PM IST • Australia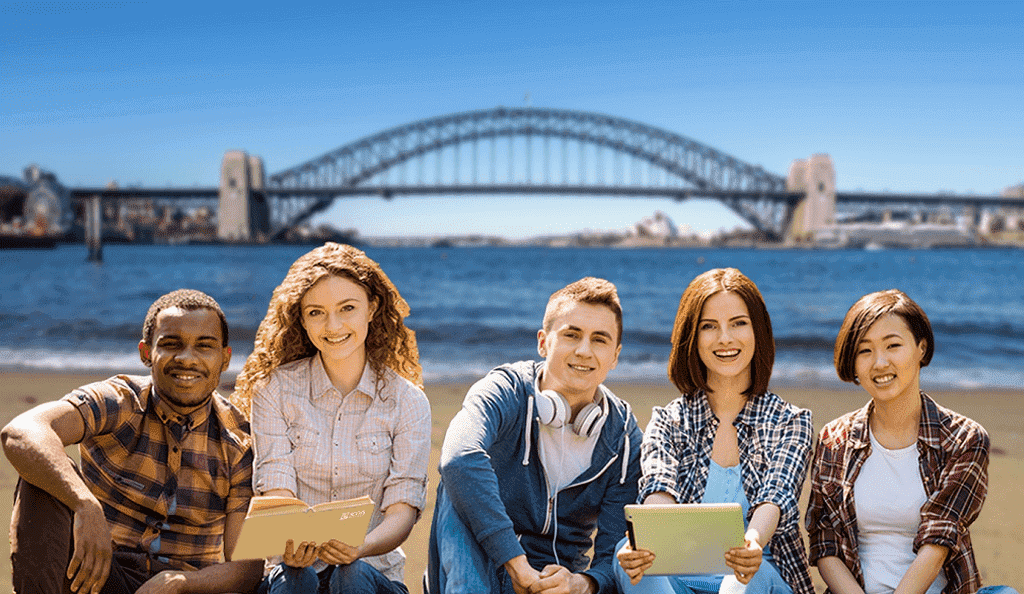 Topics CoveredWhy is the Education System in Canada One of the Best in the World? Why is the Education System in Canada One of the Best in th...
Updated on • Nov 28,2022 05:35 PM IST • Study in Canada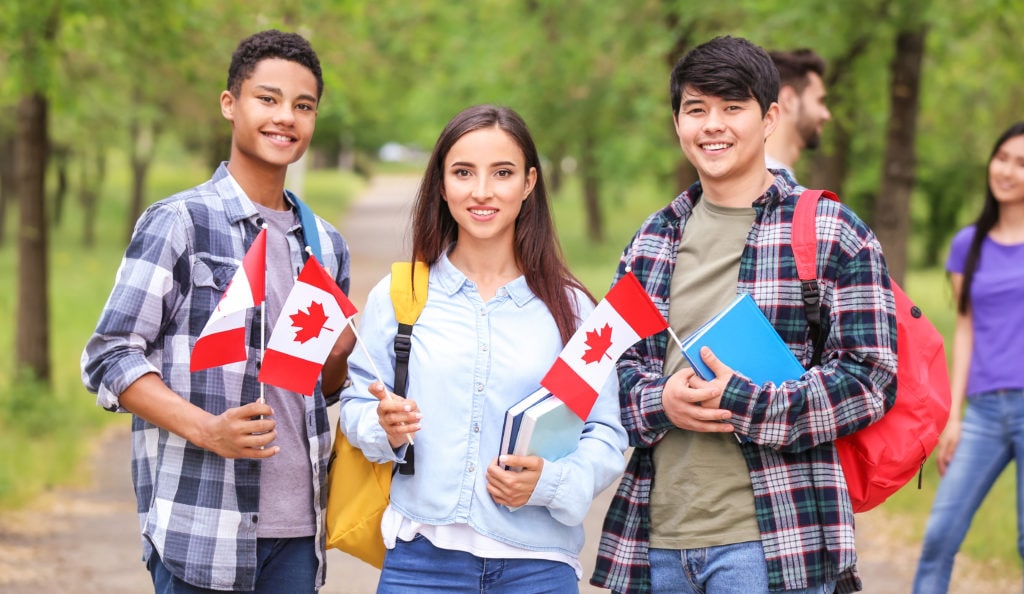 Related Blogs and Articles
A little effort to provide an authentic and reliable content for keen readers!!
Dealing with stress while studying Abroad
Shifting to an entirely new country to study in can be stressful and challenging. All the challenges, problems, and difficult circumstances put us...
Updated on • 26-11-2022 • Study Abroad Guidance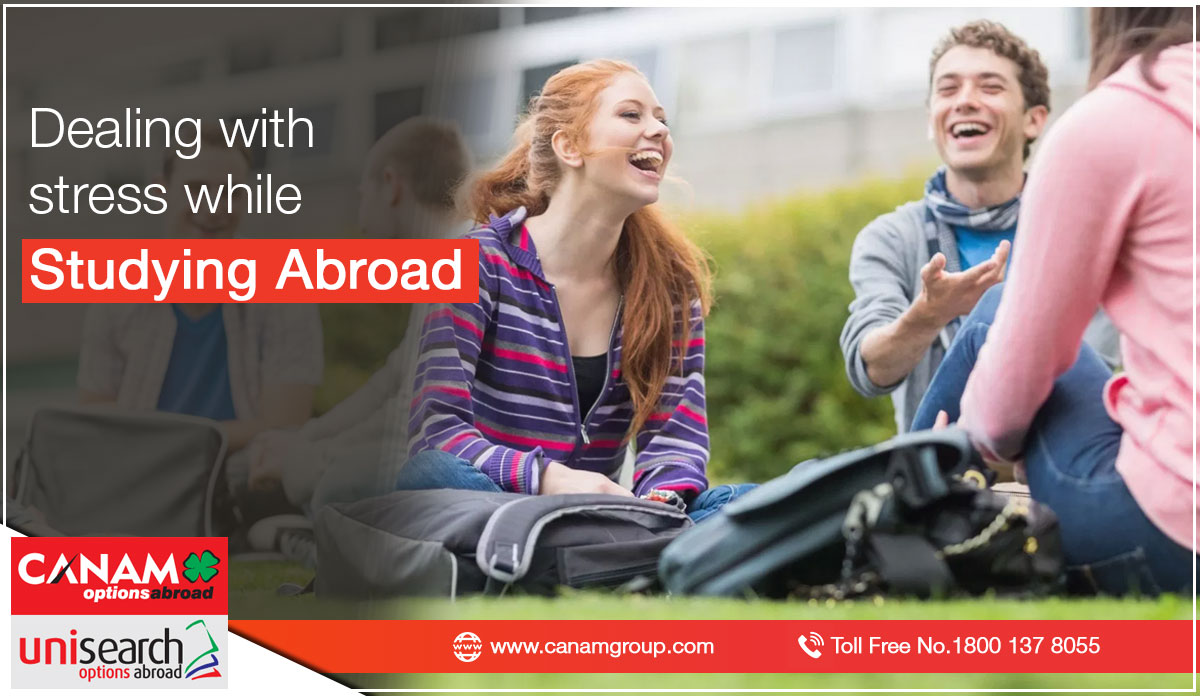 Entrance exams to study in Canada
Entrance exams to study in CanadaCanada is a popular study-abroad destination among international students for its advanced education system, modern i...
Updated on • 09-11-2022 • Study Abroad Guidance