• study in the UK
1-Year Master's Programs in the UK
1588 Reads

3 min Read
By:

CANAM Group

Updated On:

Oct 06,2023 11:37 AM IST
The 1-Year master's programs in the UK are an excellent choice for international students as they can experience high-class teaching and regular advancements during these courses. The One Year Master's Program (OYMP) is a UK-based program specially designed for International students to help them enrich their academic profile and gain skills essential to enter the job market. To get all the vital information about 1-year master's program in UK, read the blog below.
The UK has universities that provide high-quality education to international students. Once they pursue a 1-year master's program in the UK, it opens their talent to the entire world. Their advanced curriculum is what makes the 1-year master's programs in the UK sought after. It allows Indian students to complete their studies within the span of a year.
Why study 1-year Master's Program in the UK?
Students can have ample reasons to why
study in the UK
, and specifically, these 1-year master's programs have some unique advantages of their own.
• In the UK, one-year courses have been established to convey knowledge on the fundamentals of business and the market using various learning methods.
• The goal is to ensure that all graduating students have the skills and knowledge necessary to find work fast.
• They can also widen their views by taking one-year PG courses because they are not limited to their previous concentration fields.
• In the UK, there are a variety of one-year courses available for professionals such as graduates, postgraduates, recent graduates, and those just starting their career.
1-Year Master's Programs in the UK Universities
Universities
1 Year Masters Program
Course of Study
Bishop Grosseteste University
• Master of Arts in Children's Literature and Literacies
• Master of Arts in Education with TESOL (Teaching English to Speakers of other languages)
• Master of Arts in English Literature


•

Literature, Language
• Education
• Language studies


Heriot-Watt University

•

Master of Arts in Interior Architecture and Design
• Master of Business Administration


•

Architecture
• Business Administration

Keele University
• Master of Arts in Child Care Law and Practice
• Master of Arts in Creative Writing

• Law
• Professional and Creative Writing

Middlesex University
• Master of Arts Childhood and Education in Diverse Societies
• Master of Arts in Applied Criminology, Youth and Criminal Justice

• Child and Youth Studies
• Criminology

University of Aberdeen
Master of Land Economy in Rural Surveying and Rural Property Management
Rural Planning and Development
University of Bedfordshire
• Master of Arts in Dance Performance and Choreography
• Master of Arts in Education

• Theatre/ Drama
• Education

University of Bolton
• Master of Arts in (specialist title) Via Creative Practice
• Master of Arts in Community Development and Youth Studies

• Creative arts
• Community Development

University of Hertfordshire
• Master of Arts in Animation
• Master of Arts in Contemporary Crafts

• 3D Modelling, Art and Animation
• Design

University of Strathclyde
• Master of Business Administration
• Master of Law (LLM)

• Business Studies
• Law

1-Year Master's Programs in UK Eligibility
Minimum Level of education required to be accepted for this program, students must have a bachelor's degree or equivalent.
Minimum overall Score-6.5 approx.
Minimum overall score- 92.0 approx.
Minimum overall score- 62 approx.
For Postgraduate degrees
1. Normally, a Bachelor's degree with honours and a good passing grade from an internationally recognized university or Higher education institution.


2. Other international qualifications to an equivalent standard will also be considered.
Postgraduate research
All applications are reviewed individually. Entry requirements are a general guide only and may be subject to change.
In addition to the entry requirements listed, get complete information about it from
Canam Consultants
.
English language requirements
Students will need to meet English language requirements. This certificate need to have been gained within two years of starting the course.
UK
India Equivalent
2:2
3+ years degree from a recognized university: min 50-60%
2:1
3+ years degree from a recognized university: min 60-70%
English
IELTS 6.5-7.0 / PTE 58-65 / TOEFL 87-95 depending on course

OR

Class 12 English: CBSE/CICSE min. 70% / State Board min. 75%
1-Year Master's Programs in UK Professional Research and Experiences
Visiting Lectures
Students will benefit from being taught by a range of professional practitioners worldwide. They deliver lectures and workshops, mentor students on work experience and research projects, and become part of their own developing professional networks.
Gain experience in the sector
At the heart of these courses are work-based experience and embedded networking opportunities. Students will have opportunities to assess current practice and to research the wider theoretical and academic contexts of these courses.
Admission Process
• Sign up on the platform and create a profile, filling in necessary details such as educational backgrounds, test scores (if any), program preference, etc.
• Search and shortlist desired programs in UK universities based on intakes, fee waivers, tuition fee, etc. with the help of Canam Counselors
• Start the application process by uploading necessary documents, including academic transcripts, CV, SOP, LOR, and any standardized test scores (if required).
• Keep track of pending and active applications.
• Wait for the offer letter sent by the admission authority of the applied institute after thoroughly checking the candidate's profile.
• As a final step, pay the tuition fee and confirm the seat for the course.
• Apply for a student visa with the guidance of a counsellor.
• Fly to the country and begin the session.
The UK is bustling with academic opportunities, and it is the right time for students to enrol. For further queries, contact Canam Consultants, the leading overseas consultants.
Conclusion
The United Kingdom has one of the most effective education systems globally. One of the most diverse among them is the 1-Year Master's degree program. Many universities across the United Kingdom offer various master's degrees. Earning a Master's degree from these UK universities can be rewarding.
FAQ
How many credits does one need for a 1-year Master's in the UK?
It depends on the university and the course selected. If, for example, a student needs 180 credits, then each module carries a multiple of 15 credits, which they can get when they successfully pass their assessments.
How many years of gap is acceptable in the UK for Masters?
In the UK, gap is permitted for postgraduate programs if justifiable. It could vary for each university from approx. 2 years to 10 years.
Can students work during their masters in the UK?
They can work for approximately 20 hours per week maximum during their academic session.
How much could it cost for a 1-year Master's degree program in the UK?
It can cost approximately 10-30 lakhs, depending on the university and course.
Why does the UK provide a master's degree for 1-year?
UK provides specialization and dive deep into the critical modules and skills through these 1-year master's courses.
Get great articles direct to your inbox
The latest news, articles, and resources, sent straight to your inbox every month.
Popular Universities to Study Abroad
World class education waiting for you.
Latest at CANAM
Events, webinar, college / university visits and more.
The International Education Fair
Study in Canada, UK, USA, Australia, NewZealand, Dubai, Germany
18th Jan to 25th Jan • 10:30 AM to 5:00 PM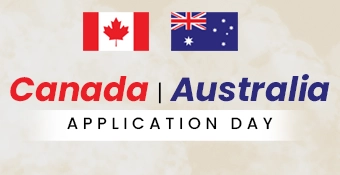 Canada & Australia Application Day
Study in Canada, Australia • Application Days
Multiple Location • 11:00AM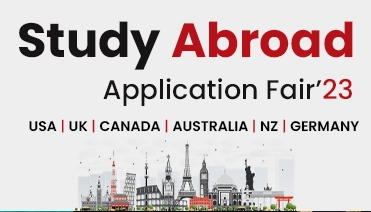 Study Abroad Application Fair
Study in Canada, UK, USA, Australia, NewZealand, Germany • Application Days
Bhucho Mandi • 11:00AM
Blogs and Articles
Curated content to keep you updated on the latest education trends, news and more.
Related Blogs and Articles
A little effort to provide an authentic and reliable content for keen readers!!