• Australia
Why Melbourne is the ideal Location For International Students
1862 Reads

3 min Read
By:

CANAM Group

Updated On:

Aug 10,2023 03:22 PM IST

Being the capital of the state of Victoria, Melbourne has many prestigious world-class universities. For the seventh time in a row, Melbourne is named as the world's most livable city because of its highest score for education, healthcare, infrastructure, culture, environment and stability. Providing many viable study options for International Students, there are a wide range of opportunities for students who want to study in Melbourne.
Some of the reasons why you must consider to study in Melbourne are as follows:
1.Best student city
According to the QS Best Student Cities 2019, Melbourne is the 3rd best student city in the world and best student city to study in Australia. The quality of education is unparalleled with a wide variety of programs available for everyone.
In terms of diversity of culture and the quality of life, there is a lot to explore in Melbourne. It is the 10th best city across the world for employer activity, making it one of the best destinations for International Students.
2. Quality universities
May renowned universities are home to Melbourne, which are ranked highly in international university rankings. With such global world-class educational institutions, International Students can get highly benefited from such standard of education.
With a wide range of courses to select from, one may choose any of the highly ranked universities in Melbourne and grow careers as one likes.
3.Diverse Culture
With students from different parts of the world at its universities, Melbourne is known for its multicultural environment. It is home to people from more than 200 countries and students from approximately 170 countries come here to study.
The atmosphere in Melbourne is full of celebration with events, performances and cultural festivals happening throughout the year, making it very comfortable for International Students to gel in with people around.
4.Public transportation
Melbourne's public transport system makes it quite convenient for everyone to move around the city. There are cycle tracks, which one can make use of. Buses, trains and taxis are available for everyone, making it one of the most desirable places to study in Australia.
Smart transport cards are cheaper and International Students can make use of them to go around the city. To be able to drive in the city, one needs to have an authentic license.
5. Student Support System
There are many organizations that help International Students in various issues like education, job, health, sports and many more. Such support systems are available not only in the organization but outside as well.
Even during the time of finding a good job, these organisations actively support the students and help them in getting suitable work.
International Students from all across the world are looking out for global universities with innumerable programs and courses to choose from, where they can build their career. Melbourne provides many opportunities for learning, growth and connecting with industry experts that can be of great help in building their future. One also gets the opportunity to try new cuisines as Melbourne has some of the best food in Australia. The support that International Students get when they study in Melbourne cannot be compared with any other place.
With an array of options available for students to study abroad, Canam Consultants are committed to assist study visa aspirants in every way possible. Our experts keep in touch with all the latest updates and trends, helping you provide the required information to study in your dream country.
Get great articles direct to your inbox
The latest news, articles, and resources, sent straight to your inbox every month.
Popular Universities to Study Abroad
World class education waiting for you.
Latest at CANAM
Events, webinar, college / university visits and more.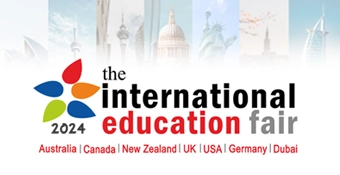 The International Education Fair
Study in Canada, UK, USA, Australia, NewZealand, Dubai, Germany
18th Jan to 25th Jan • 10:30 AM to 5:00 PM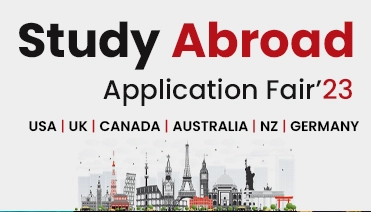 Study Abroad Application Fair
Study in Canada, UK, USA, Australia, NewZealand, Germany • Application Days
Jagraon • 11:00AM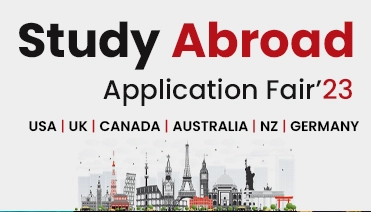 Study Abroad Application Fair
Study in Canada, UK, USA, Australia, NewZealand, Germany • Application Days
Nakodar • 11:00AM
Blogs and Articles
Curated content to keep you updated on the latest education trends, news and more.
Related Blogs and Articles
A little effort to provide an authentic and reliable content for keen readers!!