• Australia
Bachelor of Nursing Courses in Australia: Courses, Universities and Scholarships
2434 Reads

3 min Read
By:

CANAM Group

Updated On:

Jul 28,2023 12:43 PM IST
Learn everything there is to know about the Bachelor of Nursing in Australia, from the admission requirements to the best nursing courses and scholarship opportunities. Keep reading to learn more.
Australia is one of the top study-abroad destinations. Due to its wide range of facilities, including an excellent educational system, high standard of living and opportunities for part-time and post-study employment, it is one of the most popular study destinations for international students. Students from all over the world come to study nursing at Australian institutes in order to work as hospital workers, health administrators and registered nurses one day.

What is a Bachelor of Nursing (BSN)?
A Bachelor of Science in Nursing or BSN is a four-year undergraduate degree for those who seek to become registered nurses or work in related fields. It is the most fundamental prerequisite degree for all clinical nursing employment. A BSN degree educates students about the basics of pharmacology, anatomy, microbiology and healthcare ethics. In order to successfully graduate students must complete a predetermined amount of clinical hours. Furthermore, they can specialise in a particular area of nursing.

Why Study Bachelor of Nursing in Australia?
Mentioned below are some reasons why students should consider pursuing a Bachelor of Nursing in Australia:

Students get to learn the fundamentals of nursing with intensive theoretical and practical knowledge to help them deliver healthcare services

Graduates of Australian universities are highly sought after in the medical field

Nursing jobs are among the top 10 most in-demand jobs in Australia
Specialisations in Bachelor of Nursing
Bachelor of nursing in Australia is generally offered as a full-time degree and the students can specialise in the following subjects:
Community and Primary Health Care

Nursing and Older People

Chronic Disease and Disability

Biology of Human Disease

Health Assessment and Clinical Nursing

Mental Health Nursing

Nursing in Complex Settings (Perioperative)

Cancer Care and Palliative Care Nursing
Pharmacology for Nursing
Admission into a Bachelor of Nursing Program
Bachelor of Nursing in Australia has trimester patterns and usually starts in February. If students plan to apply before, their applications are accepted on a rolling basis until the program begins. To get admission in the program, students must have an excellent academic record, proof of English language proficiency and the potential to redefine the healthcare services.

Requirements for a Bachelor's Degree in Nursing in Australia
If students are planning to pursue Nursing in Australia, they must have a minimum score of 75% in their Grade 12 or its equivalent.

English language proficiency through tests like IELTS, TOEFL, etc.

Students should meet the requirements of the Nursing and Midwifery Board of Australia's (NMBA)
Documents Required for Pursuing a Bachelor's Degree in Nursing in Australia
While the documents required for different programs vary, here is a general list of documents that students may need when applying for a Bachelor's Degree in Nursing in Australia-
Application form for the university

Academic transcripts from high school which should be translated into English if they were issued in another language

Proof of Completed Prerequisites if the nursing program has any

Letters of Recommendation from teachers, employers, or others who can speak to the student's qualifications and motivation for pursuing a nursing degree

CV/Resume

Passport and Visa

Proof of Financial Capability

Health and Character Certificates
Scholarships for Bachelor of Nursing in Australia
Pursuing a Bachelor of Nursing in Australia has many benefits. Most universities in Australia offer scholarships that help ease the financial burden.
These are the different types of scholarships available to international students in Australia:
Merit-Based Scholarships

Faculty and Departmental Scholarships

Accommodation Scholarships

Sports Scholarships

Equity Scholarships

Government Scholarships

Australia Awards

Endeavour Scholarship

The Research Training Program (RTP)

Australia Awards Pacific Scholarships (AAPS)
Top Universities and Programs for Bachelor of Nursing in Australia
Here are the different types of Nursing Courses that students can pursue in Australia:

Canam is one of India's top trusted study abroad consultants. Over the years it has guided lakhs of students to study in their dream universities. With a team of expert counsellors, we provide complete assistance to students to achieve their career goals. Get
study abroad
guidance today!
FAQ
Can I study nursing for free in Australia?
Future nurses and midwives undertaking an undergraduate degree in nursing and midwifery can study for free provided they join a public health service upon completion and stay for two years.

How many years is a nursing course in Australia?
Generally, the Bachelor of Nursing takes three years in Australia, however, with fast-tracking, it can be completed in 2 years.
How much does it cost to study Nursing in Australia?
The average cost of pursuing a Bachelor of Nursing in Australia ranges from 34,500 AUD to 128,448 AUD which is 20–73 lakhs in rupees.
Is Australia good for studying nursing?
Nursing education in Australia is one of the best since it has obvious benefits. Students can apply for a diploma, bachelor's and master's nursing degree in Australia. The graduates are offered jobs at various levels based on their qualifications and opportunities for further studies.

What is the eligibility for Nursing in Australia?
To pursue Nursing in Australia, students must have completed their formal schooling and provide IELTS, TOEFL or PTE scores. Additionally, documents such as a resume, statement of purpose, letters of recommendation, etc. are also required.
Which nursing course is best in Australia?
Here are some of the top nursing courses that students can pursue in Australia:
 
•Bachelor of Nursing (Advanced Studies)
•Bachelor of Midwifery
•Bachelor of Nursing Science
•Master of Advanced Nursing
•Master of Midwifery

What is the average salary of a registered nurse in Australia?
In Australia, registered nurses earn approximately $82,696 year, or $42.41 per hour. Most experienced professionals may earn up to $109,281 per year, while entry-level occupations start at $77,399.
Get great articles direct to your inbox
The latest news, articles, and resources, sent straight to your inbox every month.
Popular Universities to Study Abroad
World class education waiting for you.
Latest at CANAM
Events, webinar, college / university visits and more.
The International Education Fair
Study in Canada, UK, USA, Australia, NewZealand, Dubai, Germany
18th Jan to 25th Jan • 10:30 AM to 5:00 PM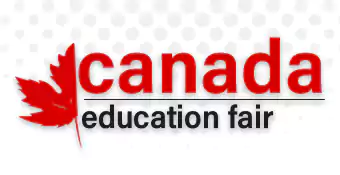 Canada Education Fair
Study in Canada
Mehsana • 11:00AM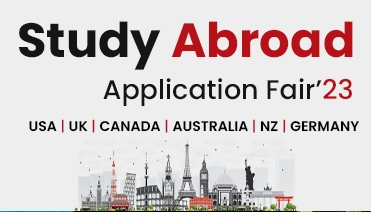 Study Abroad Application Fair
Study in Canada, UK, USA, Australia, NewZealand, Germany • Application Days
Jagraon • 11:00AM
Blogs and Articles
Curated content to keep you updated on the latest education trends, news and more.
Related Blogs and Articles
A little effort to provide an authentic and reliable content for keen readers!!