• Australia
Facts You Should Know If You Decide to Study in Australia
1491 Reads

3 min Read
By:

CANAM Group

Updated On:

Jul 17,2023 03:38 PM IST

Australia has a population of just 25.85 million, with an area about 2.4 times bigger than India. The excellent education system, incredible nature, vibrant cities, and oceans make Australia one of the most desired study abroad destinations. Australia has one of the best higher education systems globally, and students can choose from over 22,000 courses across 1,100 institutions.
Facts You Should Know If You Decide to Study in Australia
Australia has one of the best higher education systems
Australia has one of the best higher education systems globallyfor domestic and international students, and it has high standards, a comprehensive curriculum, and highly qualified teachers. Universitas 2019 U21 Ranking of National Higher Education Systems ranked the Australian education system as 8th best in the World and is higher than countries such as France, Norway, Germany and Japan.
Australia has six of the World's top 100 universities
Australia has some of the top universities in the World. Six of the Australian universities are in the World's top 100 universities. These universities have nurtured 15 Nobel laureates. Universities in Australia are known for research and excel in arts and humanities, education and sciences. Students can study a wide range of courses such as Arts and Humanities, Business Administration, Engineering, Nursing, Health, Agriculture, Information Technology. etc.
There are several languages spoken in Australia
Though English is spoken widely in Australia, it is not Australia's official language. In actuality, there is no official language in Australia. Australian English is the most dominant language, and it is the language used to conduct all the government and legal affairs. In different areas of Australia, over 200 types of dialects and languages are spoken by people.
Mandarin, Arabic, Cantonese, Vietnamese, Italian are the top five most common languages spoken in Australia.
Australia is the third most popular study destination
Australia is the third most loved study destination after US and UK and attracts students from over 180 nations from all over the globe. Australia is among the most chosen study destinations for students in countries like China, India, Korea, Thailand, and Vietnam. According to a study, Australia will attract more students than the UK in the times to come and will take the 2nd position in the list of most preferred study abroad destinations. The diversity in education, lower living expenses than UK and USA, and the top-quality life makes it the third most preferred country for studies abroad in 2022.
The high Student satisfaction rate
According to a Department of Education International Student Survey, 90% of the International students in Australia are highly satisfied with their living and Study experience. Although during COVID-19, this percentage dropped a bit, if we make a general estimate, the international students in Australia are more than satisfied and recommend it to other students who are planning to study abroad in 2022.
Cost of Living
The cost of living and tuition fees in Australia is comparatively lower than in the US and the UK, while the living standards are some of the highest in the World. The cost of study largely depends on which city you choose to study in. Australia also allows students to work part-time and support themselves, thus making it easier for students to survive and thrive.
Australia scholarships for International students:
Australia offers scholarships to international students to help them lower the cost of education. Students who are good in academics and extra-curricular activities can avail these scholarships and study at the top Universities in Australia. The government also offers international students online schooling options, making it more flexible to continue their studies during the pandemic.
Conclusion:
You would not be wrong if you chose Australia as your study abroad destination. It is the most preferred destination after US and UK and has some of the top-ranked universities known to offer world-class education.
If you are an Indian student planning to study in Australia? Canam Consultants assist students like yourself in exploring the study options abroad and getting admission into their favourite course or University. If you have a dream to study in Australia, we have trusted guidance and direction to give you, so you accomplish all your career-related goals in Australia.
Get great articles direct to your inbox
The latest news, articles, and resources, sent straight to your inbox every month.
Popular Universities to Study Abroad
World class education waiting for you.
Latest at CANAM
Events, webinar, college / university visits and more.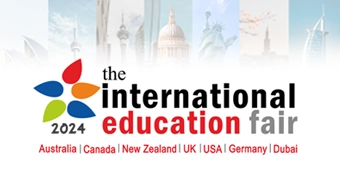 The International Education Fair
Study in Canada, UK, USA, Australia, NewZealand, Dubai, Germany
18th Jan to 25th Jan • 10:30 AM to 5:00 PM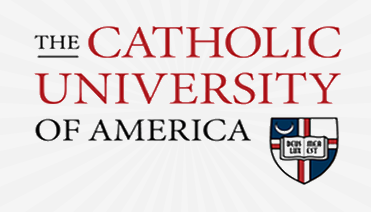 University Visit - The Catholic Univeristy
Study in USA • University Visit
Hyderabad-Kukatpally • 11:30AM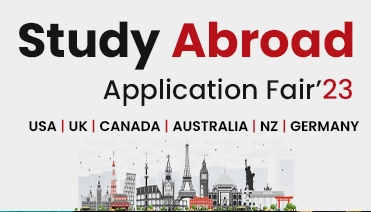 Study Abroad Application Fair
Study in Canada, UK, USA, Australia, NewZealand, Germany • Application Days
Jagraon • 11:00AM
Blogs and Articles
Curated content to keep you updated on the latest education trends, news and more.
Related Blogs and Articles
A little effort to provide an authentic and reliable content for keen readers!!