• Singapore
What Makes Singapore a Hotspot for Studying Abroad
105 Reads

3 min Read
By:

CANAM Group

Updated On:

Feb 08,2020 06:38 AM IST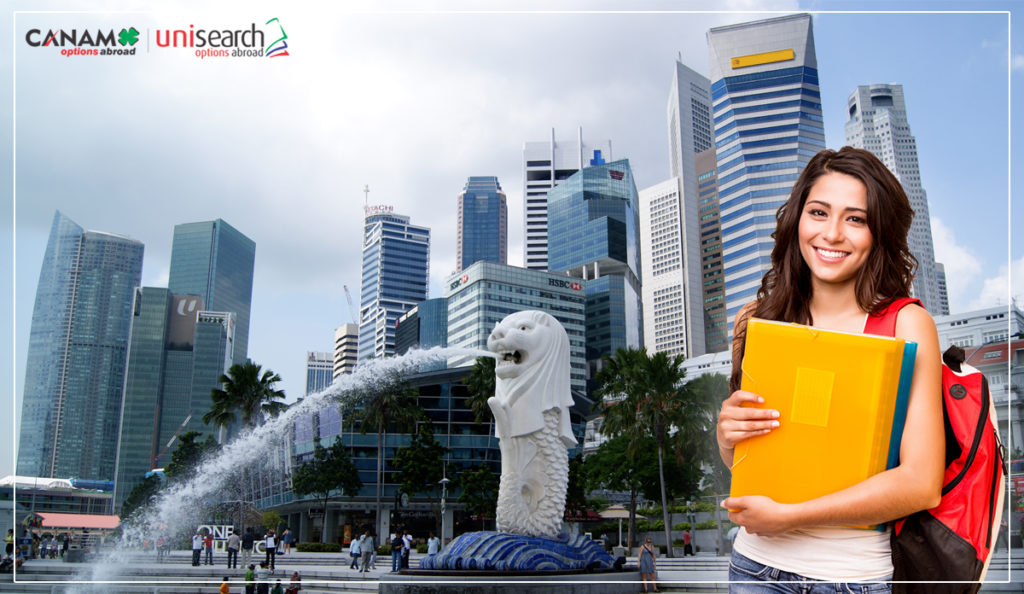 Made up of 63 small islands, Singapore is a city-state and an island nation with mainland Singapore being the most densely populated in Asia. Singapore is derived from the word 'Singapura' which means the land of lions. It is a multicultural and fast-paced cosmopolitan city with a number of world-class universities. Singapore has the highest standard of teaching and research and is ranked high in global surveys for education. Though Singapore is a small nation, however, the scope of higher education is high and significant.
When it comes to education ranking system, QS ranking has Singapore at 6th position as top cities for students, which considers factors such as cost of living, job opportunities, and students mix.
Singapore is a popular study abroad destination for Indian students as well. Every year there is a rise of 20% in the number of Indian students opting Singapore as a destination for higher education.
Why study in Singapore?
The city is popular for maintaining its high standard of education in the form of teaching and learning and focuses on research. Singapore has 34 universities, of which 6 are national. Two universities, the National University of Singapore (NUS) and Nanyang Technological University (NTU), are ranked high in the QS world education rankings. These universities house more than 30k students studying various courses.
The universities of Singapore have links with industries that make practical learning available for you. This makes your education more interesting and oriented towards the jobs upon completion of your degree.
Singapore is known as a vibrant and diverse country to live with high standards and safety. International students like to explore a new nation, and with the country being safe, it becomes easy for you to venture new places.  
While studying in Singapore, you will have a fantastic experience while laying the foundation for a future in their fields.
As a world's head in research and development, Singapore remains a leading education center with its world-class colleges and universities offering international students quality education at a moderate expense. Singapore offers students a remarkable learning experience as they get an ideal mix of the cultural, social, and educational blend. Moreover, the nation provides the refinement of contemporary living, which makes it genuinely lively and cosmopolitan. A lot of students nowadays are aspiring to study in Singapore. Let us plunge into understanding why you should study in Singapore?
Quality education
Singapore education system offers excellent quality education for its students coming across the world, and also two of its universities are ranked in the top 15 while the other two are in the top 3 in Asia, according to the QS World's University Ranking list. Singapore is the leading nation offering technology and engineering programs, natural sciences as well.
Excellent work opportunities
Due to Singapore's stable economy and its reliable industrial center, job, and career possibilities for graduates elevate. Singapore's law grants its students to work for as long as 16 hours a week during school days and full time during occasions. It might rely upon the college/course you have taken. In the journey of finishing your graduation, you can get a work permit, which is not a difficulty. 
Scholarships and grants
Students coming from various corners of the world are qualified to get a grant for their education costs. The amount of the grant depends upon the course and the institution they choose. Students do not need to pay the amount back; however, they are required to remain in Singapore and work for at least 3 years, once upon the completion of the course.
Although the nation may appear to be excessively costly to Indian students, fortunately, there are numerous grants on offer to assist them in dealing with their examinations and studies.
No language barrier
International student continuing their education in Singapore do not face issues and feel comfortable as English is broadly spoken here, and a significant part of Singaporeans understand English. Even though the national language of Singapore is Malay, the 4 authority languages are Malay, Mandarin, Tamil, and English, due to multilingualism in Singapore. Students do not face troubles as English is the principal language of business and organization.
Multicultural society 
Singapore is located at the center of South-East Asia and is a multicultural island country. Individuals living, working, and studying in Singapore represent the assortment of differing societies, ethnicities, and religions. Singapore's multicultural society is made out of four significant ethnic gatherings: the Chinese, Malays, Indians, and other minority gatherings.
A renowned Global Business Hub
Positioned by the World Bank as the most straightforward nation to work with, Singapore attracts financial organizations on account of its "business-friendly" nature. It is not surprising that most global corporates of the world have its quality presence in Singapore. In layperson terms, there will not be any deficiency of occupations in this nation, which is a significant and valid justification for students to think about their advanced education in Singapore.
Choosing to study abroad is hard for some individuals, as it regularly implies moving to another side of the world, away from home, companions, and family. Singapore, in correlation with the US or Australia, is near India, and with an Indian population of almost 10%, living in Singapore do not feel far away from home by any means. 
Get great articles direct to your inbox
The latest news, articles, and resources, sent straight to your inbox every month.
Popular Universities to Study Abroad
World class education waiting for you.
Blogs and Articles
Curated content to keep you updated on the latest education trends, news and more.
Top 5 Countries for Indian Students to Study MBBS Abroad at Low-CostBachelor of Science, Bachelor of Medicine (MBBS), is an undergraduate course for a...
Updated on • Jan 28,2023 12:51 PM IST • Courses in Canada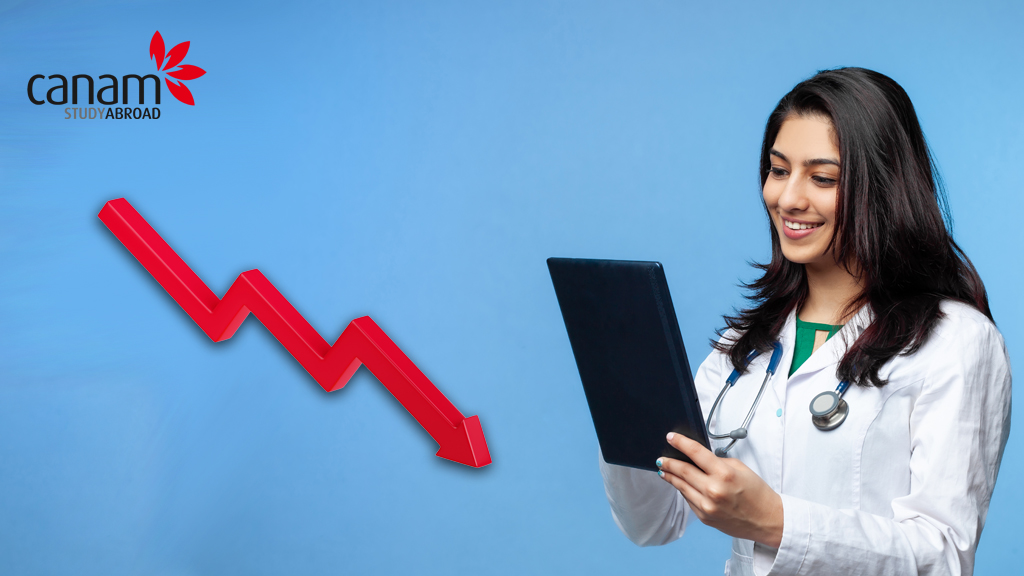 May Intake in Canada 2023A hub for international students, Canada is considered to be the most sought-after country for studying abroad. It offers hig...
Updated on • Jan 27,2023 11:20 AM IST • Study in Canada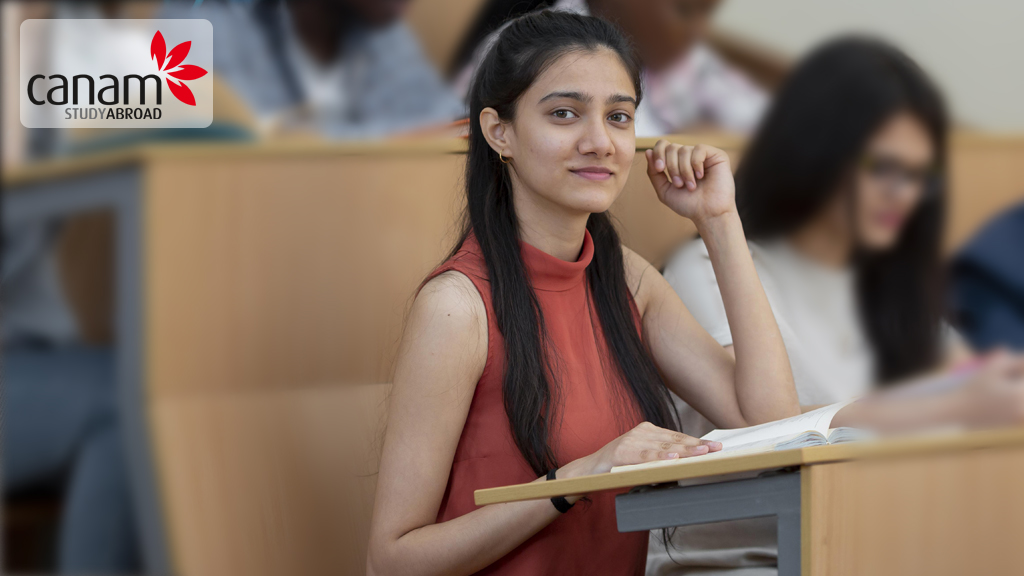 Related Blogs and Articles
A little effort to provide an authentic and reliable content for keen readers!!
Reasons to Study MBA in Singapore
Singapore - the "lion" city-state of South Asia is a global hub of financial activity and an economic giant. Being a melting pot of Indian, M...
Updated on • 15-09-2022 • Singapore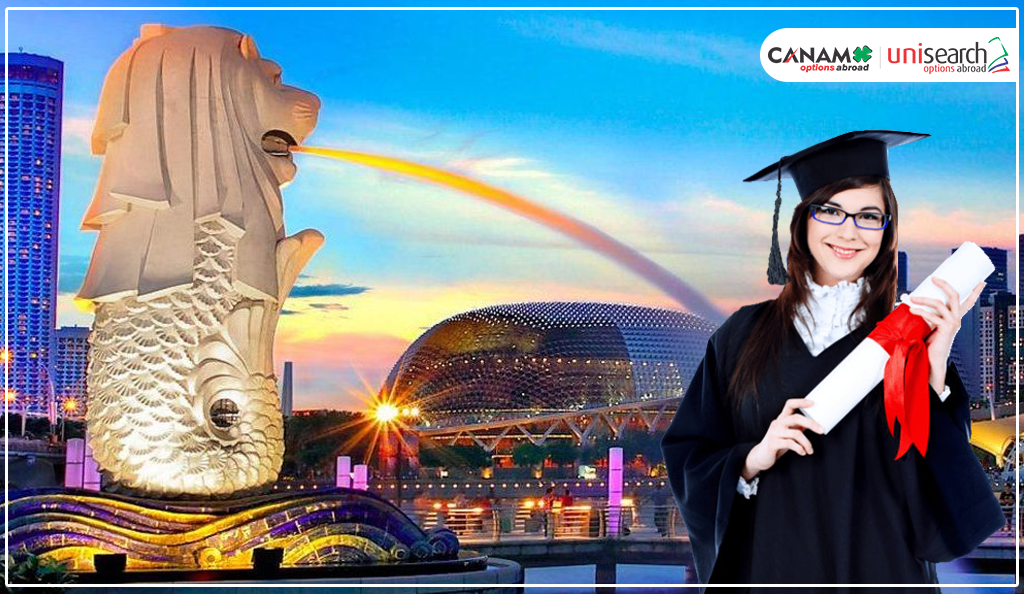 Masters in Singapore for Indian students
Are you willing to pursue masters in Singapore and develop professional skills? Stay tuned to this blog because, in this blog, we will talk about...
Updated on • 16-02-2022 • Singapore