• Australia
Study in Australia After Graduation
569 Reads

3 min Read
By:

CANAM Group

Updated On:

Aug 21,2023 10:52 AM IST

The land of kangaroos has a reputation for providing a world-class education environment encouraging students to excel in their fields. Regarded as a global leader for education, Australia offers one of the best post-graduation degree programs in the world.
The nation has the highest percentage of higher education qualified population in the world. It is because Australia has a world-class education system that offers high-quality education at a reasonable budget. Having an Australian degree on your resume will make you stand out in the job market.
Australia houses 3 private and more than 36 government-funded universities. Almost all the Australian education institutions are listed in the QS world university rankings top 500.
Why study post-graduation in Australia?
Global exposure
Students from all around the globe are studying in Australia. It is a great opportunity for students to get into a cultural mix and learn about vivid cultures. It will teach them how to adjust to a multi-cultural environment. Students exposed to a multi-cultural environment become more flexible and accommodating. These students then make perfect candidates that grand employers look forward to for work.
Practical knowledge
The Australian academic system is a perfect blend of theoretical and practical knowledge. Students will be studying not only the theoretical aspect of the course but will be learning the practical skills required to excel in their field.
Scholarships
Studying overseas may cost a lot. Therefore, Australian universities and government offer a big financial help to international students. The financial support that they provide either cover a part of or cover a cent percent of the tuition fees and the cost of living.
What are the best post-graduation courses in Australia?
Business Management
Australia has now become the new hotspot for Management Studies after the US. International students prefer studying in Australia because it offers the best internship programs at the end of the course.
Hospitality Management
Australia is one of the best tourist destinations in the world. Therefore, it knows the value of quality food, accommodations, tourism like no other country. The Australian colleges or universities train the students possessing the finest ethics of hospitality management with practical knowledge as well. Also, students get the opportunity to experience and use their culinary skills in the same country.
Information Technology
Information technology is among the most sought after courses for post-graduation among international students. It is a field that covers the support of computer-based systems, telecommunications, and design. Top Australian universities and colleges offer practical and theoretical knowledge for the same. It gives students a chance to get their hands on evolving technology and learn from the leaders in their field.
Tuition and program duration
The post-graduation degree program usually takes 1-2 years to complete, depending on the courses. Mostly the duration of the course is usually 2 years, but if the students have completed their bachelor's degree with honors, then the master's degree can be completed in 1 year.
The average tuition expenses for post-graduation for international students varies between $10,000 to $24,000.
Academic year
The academic session in Australian universities and colleges begins in March and goes till late November.
Type of master degree programs in Australia
Australian academic institutions offer a wide range of post-graduation degree formats. The variety of degree formats gives freedom to the students. If a student wants to continue masters in the undergraduate course, he/she choose or wants to choose a new course for post-graduation course and more.
Traditional post-graduation
Traditional post-graduation degrees allow students to study a specific subject from their undergraduate degree in depth. These courses are equivalent to degrees such as Masters of Arts (MA) or Master in Science (MSc) offered in countries such as the UK. These degree courses are taught and expect students to get into research and submit a thesis at the end of the course.
Expertise in a new area
The post-graduation degree of this cadre is for those students who want to switch to a new academic line. It allows students to gain expertise and insights in a new subject area. In this type, students are taught the basic principles of the original subject and then provided advanced training for the same.

Professional post-graduation
A professional type of post-graduation is undertaken by those students who want to develop their careers with additional training. For example, an experienced marketing executive wants to develop digital marketing skills too. These post-graduation courses require your undergraduate qualifications and professional experience in the same field.
Application requirement
If you are planning to apply to a post-graduate degree program, then, make sure you meet the following requirements:
Make sure your undergraduate degree is valid, according to Australian Academic Standards.
The Australian universities and colleges accept a GPA score of 3.0 or more.
For professional or experienced post-graduate degree program, students need to give proof of their work experience in the field.
Students need to submit their GRE or GMAT scores. They are for competitive programs such as MBA, Mechanical Engg. etc.
Students have to furnish certified official academic transcripts of their previous education.
3 references are to be submitted either by your undergraduate professors or professional employees.
Either a personal statement or a proposal is to be submitted. You have to submit a personal essay outlining your interest in the course and reason behind it. Also, describe your goals as well.
A prospective student can apply to the university online from the university website only.
Visa requirement
The Visa process starts after a student gets accepted in an Australian university and receives Confirmation of Enrolment. You will need to submit the following details:
Passport details
Confirmation of Enrolment (CoE) evidence
Proof of funds to cover the tuition fees and cost of living.
Overseas health cover.
CV
Certified official academic transcripts.
If you are planning to apply to an Australian university or college, do visit Canam Unisearch today. Our experts will certainly guide the entire process.�
Get great articles direct to your inbox
The latest news, articles, and resources, sent straight to your inbox every month.
Popular Universities to Study Abroad
World class education waiting for you.
Latest at CANAM
Events, webinar, college / university visits and more.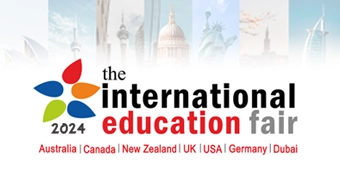 The International Education Fair
Study in Canada, UK, USA, Australia, NewZealand, Dubai, Germany
18th Jan to 25th Jan • 10:30 AM to 5:00 PM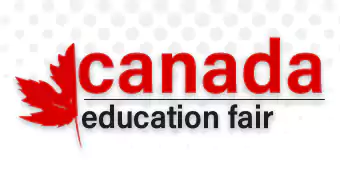 Canada Education Fair
Study in Canada
Mehsana • 11:00AM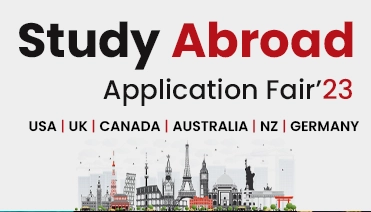 Study Abroad Application Fair
Study in Canada, UK, USA, Australia, NewZealand, Germany • Application Days
Jagraon • 11:00AM
Blogs and Articles
Curated content to keep you updated on the latest education trends, news and more.
Related Blogs and Articles
A little effort to provide an authentic and reliable content for keen readers!!