• study in the UK
Master's in Architecture (M Arch) in UK: Top Universities, Admissions, Scholarships, Jobs
594 Reads

3 min Read
By:

CANAM Group

Updated On:

Aug 24,2023 12:44 PM IST
M Arch in the UK is growing in demand in recent years. Read this blog and learn all about the universities, admission process, scholarships, career opportunities and more so that you make the best choice. Navigate our guide to know more.

The UK has a rich historic and regal architectural legacy that defines its modern presence. It's a country whose design and architectural structures stretch back centuries. In light of this, pursuing a Master's in Architecture in the UK is a rather intelligent choice for international students. Spread across a duration of 1-2 years; this post-graduate degree program equips students with all the practical and theoretical knowledge and skills required to excel in the dynamic field of architecture and design. Popularly known as M. Arch, one can often find this program under the specializations of MSc and MA in the UK.

Why study Master's in Architecture (M Arch) in the UK?
Enrolling in a Master's in Architecture (M Arch) program in the UK can truly be a transformative decision for international students. The country's vibrant student life, prestigious institutions, well-crafted curriculum and exhilarating employment opportunities make for a perfect study-abroad destination. Here is a list of reasons why students should consider studying M Arch in the UK-
Coveted institutions- One can find some of the most well-known universities and colleges for architecture in the UK, making it a highly chosen country for future studies by students. These institutions have proven themselves year after year by providing their students with high-quality education under the guidance of respected and qualified professors from across the globe.

Shorter course duration- An M Arch degree anywhere worldwide takes up to three years to be completed. However, the UK provides students with an expedited process, wherein the degree can be achieved within 1 to 2 years so that students can enter the professional world quicker, effectively, and swifter.

Suitable architectural landscape- A degree in architecture is more than just classroom learning; it requires students to immerse themselves in the country's cultural architecture, design and background. With its rich history and unique architectural tapestry, the UK acts as the ideal and suitable learning environment where students can learn and be inspired.

Growth opportunities- The UK boasts a robust economy with growth opportunities for each individual. An M Arch degree from the UK is globally recognized by institutions like the Architects Registration Board (ARB), ensuring students can achieve their goals and dreams.
Universities in the UK offering M Arch
University name
Program offered
University of Cardiff
• Master Of Science In Computational Methods In Architecture
Heriot-Watt University
• Master Of Arts In Interior Architecture And Design
Queens University Belfast
• Master Of Architecture
• Master Of Engineering In Structural Engineering With Architecture
• Master Of Engineering In Structural Engineering With Architecture (With A Year In Industry)
De Montfort University

• Master Of Architecture
• Master Of Science In Architecture And Sustainability
Birmingham City University
• Master Of Architecture
• Master Of Arts In Interior Architecture And Design
• Master Of Arts In Interior Architecture And Design With Professional Placement
Admission to Master's in Architecture in the UK
Gaining admission to a Master's in Architecture in the UK requires utmost dedication and diligence. Due to its high demand, students should ensure that all demands and criteria are duly met to secure admission to their dream college. The admission process for Master's in Architecture in the UK requires students to showcase and flaunt their academic qualifications, achievements, sense of creativity and prior work experience. Described below is the breakdown of the admission process requirements-

Undergraduate Degree- Students should possess a bachelor's degree in Architecture or a closely related field with a minimum aggregate of 60% or 8 out of 10 GPA. In other scenarios, students typically require a 2:1 or 2:2 classification Bachelor's honors degree in Architecture.

Portfolio- Applicants must have a culmination of all prior drawings, sketches or structures designed by them in a portfolio for reference. In an architecture program, having an updated portfolio is vital. Each university may have specific guidelines regarding the pattern or format of the portfolio, which one must check before applying.

Resume- One must also have an updated resume or CV with all prior work experience, academic standing, or other extracurricular achievements. Certain universities prefer students with previous work experience, so mention that in the resume.

Statement of Purpose- Before starting with the admission process, one must keep in handy a personal statement or a statement of purpose of approximately 500 words that states one's reasons and motivations behind joining the course and program. The SOP should be concise and illustrate why a person wishes to pursue architecture and their future aspirations.

Letters of Recommendation- Having at least two LORs or references is also necessary for students wanting admission to an architecture program in the UK. These references can be from a professional or academic standing, vouching for one's potential.

Proof of English Proficiency- The UK education mode is English only. Therefore, non-native English speakers need to submit evidence of English proficiency at the time of admission. Students can either take the IELTS exam or the TOEFL exam. The minimum band requirement for IELTS for most British universities is 6.5. On the other hand, the minimum requirement for TOEFL is 88 out of an overall 110.

Master's in Architecture in the UK: Scholarships
Undertaking a Master's in the UK can be financially exhausting for many individuals. Therefore, to ease this massive undertaking, universities in the UK provide students with financial aid through scholarships so that students can study in the country tension free and at ease. Different scholarships cater to individuals' varying needs and offer various assistance. Following is a list of some of the scholarships-

| | | |
| --- | --- | --- |
| SCHOLARSHIP | DETAILS | PROVIDER |
| Great Britain Scholarship | It is explicitly offered to Indian students. It assists those pursuing postgraduate and research studies in the UK. | British Council |
| Edinburgh Global Masters Scholarship | This scholarship is given to international students pursuing a Master's in the UK. | University of Edinburgh |
| Brown Family Bursary | This is offered to students with good academic records wanting admission to the M Arch program. | University College London |
| Commonwealth Masters Scholarship | Only students from the Commonwealth countries are eligible for this scholarship. It is provided based on one's academic history. | UK Government |
| Chevening Scholarship | This scholarship is given to students with excellent academic records. Only those pursuing a one-year Master's degree in any discipline are eligible for this scholarship. | UK Government |
Future Prospects after pursuing Master's in Architecture in the UK
Masters in Architecture in the UK is a well-established and globally recognized program. It, therefore, offers a plethora of career opportunities to students within and around the architecture discipline. In the olden days, a degree in architecture was somewhat streamlined, but today it has opened up manifolds and provides exciting prospects. Here are a few of them-

Architect- This is one of the most common career options students pursue after M Arch in the UK. To become an architect, one must qualify for some exams and gain working experience.

Construction Project Manager- In this position, one oversees the designated construction process from inception to completion.

Design Manager- A Design Manager is responsible for ensuring that the design of the final product or project aligns with the needs and wants of the clients. They are also accountable for coordinating and managing the entire project.

Interior Designer- Becoming an Interior Designer is another excellent option for students with a Master's in Architecture. In simple terms, Interior Designer uses their design knowledge to curate indoor spaces in a beautiful, functional and aesthetic manner.

Architectural Journalist- For those wanting to combine their passion for writing with that of architecture, becoming an Architectural Journalist is an ideal choice. Architectural Journalists write for magazines or other platforms, offering insights, critiques, or any comments about architecture.
Conclusion
After reading the blog, it is safe to say that the UK is an ideal country for international students to pursue a Master's in Architecture. Over the years, it has established itself as one of the front-runners in overseas education. The country is home to some of the most prestigious universities, excelling in every discipline of study, specifically architecture. These universities offer a rigorous curriculum, combining classroom teaching with hands-on experience, mentorship under trained professionals and exposure to the real world. An M Arch from the UK equips students to thrive in the marketplace and consequently find themselves at the forefront of architectural innovation.

For real time updates, contact Canam Consultants today!
FAQ
Is work experience a pre-requisite for admission to an M Arch program in the UK?
The answer to this question depends entirely on the requirements of each university. While some may value work experience, others may prefer fresh graduates. It is always better to check before applying.
What is the application process for a Master in Architecture in the UK?
The application process varies from university to university. On average, the following makes part of the application process-
• Academic Transcripts
• Portfolio
• Resume
• SOP and LORs
• Proof of English Proficiency
What must one include in their portfolio?
A creative and compelling portfolio makes one's application stand out immensely when applying to M Arch in the UK. Each university has its specifications for the portfolio. On average, one must include the following-
• Cover page
• Table of Contents
• Introduction
• Academic Projects
• Work experience
• Research projects
• Conclusions
• References
Do British universities offer scholarships?
Yes, many UK institutions provide students with scholarships, also known as university-specific scholarships.
Does M Arch and Master's in Architecture mean the same in the UK?
Yes, M Arch stands for Master's in Architecture, which signifies the same thing. However, many universities also offer Architecture under the headings of MA or MSc in the UK.
Get great articles direct to your inbox
The latest news, articles, and resources, sent straight to your inbox every month.
Popular Universities to Study Abroad
World class education waiting for you.
Latest at CANAM
Events, webinar, college / university visits and more.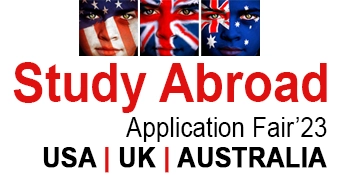 Study Abroad Uk, USA, Australia Application Fair
Study in UK, USA, Australia • Application Days
Multiple Location • 11:00AM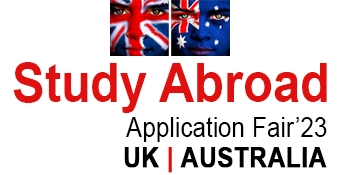 Study Abroad Australia & UK Application Fair
Study in UK, Australia • Application Days
Multiple Location • 11:00AM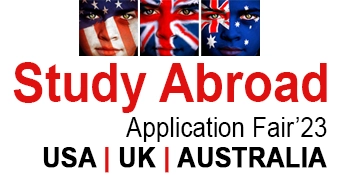 Study Abroad Uk, USA, Australia Application Fair
Study in UK, USA, Australia • Application Days
Multiple Location • 11:00AM
Blogs and Articles
Curated content to keep you updated on the latest education trends, news and more.
Recruiters only spend eight seconds looking at the CV, so one has to be sure that it stands out for all the right reasons. A CV should ensure that the...
Updated on • Sep 28,2023 01:18 PM IST • Study Abroad
Related Blogs and Articles
A little effort to provide an authentic and reliable content for keen readers!!