• SOP
SOP for UK - Format, Sample and Expert Tips
529 Reads

3 min Read
By:

CANAM Group

Updated On:

Aug 11,2023 12:55 PM IST
Planning to study in UK and relying on creating an impactful SOP to get admission? This blog explains in detail about the format of an SOP for academic institutes in UK, things to mention, along with a sample SOP. Read to know about top international education consultants where students can receive complete study abroad assistance.

A Statement of purpose or SOP is a document submitted by the student that explains the motivation, relevant experiences and plans for pursuing an educational path. It is required for undergraduate, graduate school and scholarship applications. The statement of purpose allows students to communicate to the institute authorities, the things that would otherwise gain no mention, e.g. about personality, passions, professional progress and suitability for the program.

A statement of purpose gives information about the student's academic and professional background, their interests and experiences in the field, goals, and the reason for applying to the program and the institution. An SOP also shows the student's proficiency in English and helps the authorities evaluate the student's profile. This blog explains how to write an effective SOP for admission to a college or university in UK.

SOP for UK
The significance of a Statement of Purpose (SOP) cannot be overstated when it comes to evaluating a candidate's suitability for admission to a UK university. Undoubtedly, a meticulously crafted and comprehensive SOP stands out as one of the pivotal components within an admission application. It lets the assessment team know why the candidate plans to apply to their university and helps them understand their educational and professional background. This professional essay gives students a chance to elaborate on their qualifications, experience, achievements and aspirations.

Why is SOP essential if you choose to study in UK?
A statement of purpose is one of the most important admission requirements for admission to a university. UK has some of the world's top universities. In order to have a batch of students that have the kind of potential their students set a benchmark for, a statement of purpose is required which serves as a professional write-up that expresses one's capability to be a promising student at the university. An SOP enunciates the student's personality beyond grades. Moreover, having English as an official language, it is required of all the students to be able to communicate well through the written word, so an SOP doubles up as a testimony to the candidate's speaking skills.

Apart from providing academic details about courses, interests, and experiences in the field and goals, an SOP requires a mention of the reason of one's inclination towards the chosen program, university and country. The reasons can be manifold – a course or specialization one wants to enroll in, reputation of the institute, future prospects on graduating from the institute and more.

How to write an SOP for UK?
Enlisted here are the basic points for writing an SOP for academic institutes in UK:

The complete SOP should be between 600 and 900 words. Less content can be perceived as one that does not have the complete information than the document should have or the writer as less competent to express it all.

The professional essay should be original, free of plagiarism and grammatical errors.

The write-up must include work and internships experiences with instances of extracurricular participation e.g. workshops, training programs, sports, clubs etc. along with the latest academic courses, interests and skills gained.
SOP Format for UK
A powerful statement of purpose should not have one format but must include all the sections linked logically. Here are the components for structuring an SOP with detailed information about the candidate.

Introduction: A brief introduction of one's background and academic qualifications, goals/vision, and the reason for choosing a specific university or course.

Professional Experience: A few lines to a paragraph about one's internships, part-time and full-time work experiences.

Academic Courses and achievements: A detailed account of one's professional experience: academic achievements, strengths, academic awards, and recognition.

Reason to Enroll in the Current Program: A description of one's reasons to join the program they have applied for in the UK.

Sixth Paragraph: Student's reason for choosing the university which can include its departments, activities, awards, faculty members, etc.

Future Plans: An expression of the students' short and long-term career goals and an answer to questions like 'where do you see yourself in the coming years after graduating from this university?', 'how does it align with the goals you've set for yourself?'

Thank you Note: Closing of the essay with a thank you note for the university authorities and the promise of creating a propitious future.

Sample SOP for UK
A sample for a graduate student with 2 years of experience applying for a postgraduate student is given below.

Respected Admissions Committee,

I, Pratigya Srivastava, a resident of Kolkata, India am applying for the post-graduate research program in Evolution and Human Behavior at the University of Northampton, England. I completed my bachelor's degree in Anthropology from Assam University in Silchar in 2019 with 72% marks with rank - 3 and have experience in ethnography and qualitative research at government and private organizations.

Graduating with courses in, osteology, biochemistry, geology, physical anthropology, epidemiology and more has brought within me an extensive drive to work in the field and gain research experience. My drive to work with communities and people bagged me a project with the Archaeological Survey of India after an internship as a junior ethnographer (1.5 years) and then a program associate at Project JEWEL, a not-for-profit where I designed research in art and cultural projects to bring human wisdom at the forefront on a global scale for 1 year.

During my time working with the above mentioned organizations, I also remotely assisted my university professors with secondary research for publishing papers in national and international journals like Indian Social Science Review published by the Indian Council for Social Science and Research (ICSSR) and International Journal of Research and Innovation in Social Science (IJRISS) on topics like 'The Emotional Turmoil of Refugees' and 'Comparative Study of Cognitive Development of Boys of age 16-18 in Guwahati and New Delhi'.

Besides academics and being involved and curious about research and methodology, I was actively involved with a social organization that provided students in underserved areas with platforms to perform and learn performing arts. My pro bono work at the organization helped raise funds for different projects, establish partnerships and conduct events and programs at different locations in Silchar.

After having gained experience in the field that I am excited and curious about, I would like to pursue
Masters in Research in Evolution and Human Behavior at Northampton University which is the space my interest lies in and have had my professional stints in.

The masters in research program will take me forward in the learning about comparative cognition, sensory systems and the biological and genetic basis of psychiatric illness and treatment. I have always been interested in learning in detail about the reasons for neurological and mental illnesses and their co-relation with geography, profession and personal life. The coursework is highly intriguing for its inclusion of comparative studies of cognition in human and other animal species and a detailed study of neurons and neural pathways. I hope to carry out researches in this field and work with and learn from people in the domain. I hope to create an impact in the field of neurological disorders through my further work and researches and the degree completely fits my plans.

I have made the choice of Newcastle University to make no negotiations with my goals in academics and research. The university offers just the program that I am looking for to enhance my knowledge and skills in as my country does not offer one. Additionally, one of my seniors has also pursued a degree from the same university and has testified the quality of education imparted here. I have also been made aware of the research facility and the guidance, mentorship and network of researchers provided at the institute, that I more than excited to join the program and the community of learned and amazing academics. A credential from the university will help me bag some of the most prestigious research opportunities.

I am willing to pursue this degree from UK as the degree is not available in India. I will not be eligible to carry out research with my bachelor's degree and I will have to opt for a two-year master's program. This degree from UK will help professionally jumpstart my career in research, especially in a subject I am particularly interested in. Moreover, the degree will add weight to my profile and help me associate with organizations like Centre for Social and Behaviour Change, Centre for Behavourial Sciences, Institute of Human Behaviour and Allied Sciences and other government, private and non-governmental organizations working in the field.

I appreciate the admission committee for reviewing my application. I hope my ambition of researching and making meaning of my skills and knowledge is given due consideration. I resolve to give more than I receive to the community at the University of Northampton.

Thank you
Pratigya Srivastava

Tips for Writing SOP for a University in UK
A statement of purpose should be read and re-read a couple of times for the things that might be added, corrected or replaced. Here are a few must do and shouldn't do points for writing and revising the essay.

Do's:
express motivation to choose the specific course at the university

be concise and careful about the word limit

leave a lasting impression with the style of writing
Don'ts
boast or brag

write facts without examples

include plagiarized content

miss out on removing small and big errors from the text
Conclusion
Preparation for writing a winning statement of purpose must begin a few weeks in advance. Reading up on a few successful SOPs will also help gather and structure ideas and set a tone for writing. Early planning provides an expanded scope to express the detailed best as it may not be possible to include everything in one sitting. Multiple attempts at framing the SOP will refine it for the better and give it an upgrade each time.

The number of applicants to universities in UK is usually very high and applicants apply from all over the world, so most exceptional SOPs stand a greater chance of being selected. An animated and impassioned essay expresses deeper conviction and a distinct style draws attention among others.

Writing an impressive SOP isn't half as challenging as an assignment in any of the courses students' might have pursued or going to pursue, but holds the potential for an important change in one's academic path and life, so external help can be sought. International education consulting companies that assist students in the selection of programs and universities, and application to scholarships can be excellent guiding forces for students to draft an impactful statement of purpose.
FAQ
How do you write a perfect SOP for UK?
Here are a few things you should keep
2. Be concise and don't exceed the word limit
3. Don't boast
4. Describe why you choose to study in UK and in that particular institution
5. Write unique and plagiarism free content
How do you introduce yourself in a SOP for UK?
Hi, I am (__ Name) and was born on (DOB) in (Name of the City name and Country name). I would like to study my (degree name) at (Name of the University) in UK. I found this University and its values quite inspiring. I wish to start my studies from (Name of the University) to achieve my career goals.
Can I highlight words in SOP?
You should avoid using bold, italics, underlines, highlights, bright colors, and fancy fonts in an SOP.
Does SOP matter in Visa?
Yes. SOP matters in a Visa. For all types of study permits, an SOP is required. An SOP allows the immigration officer to know about the profile and background of the applicant before reviewing their visa application.
Can we change SOP after refusal?
Yes, if your visa application is rejected because of any mistakes from your end, you can submit a new application and write a well-explained SOP for UK after refusal.
Get great articles direct to your inbox
The latest news, articles, and resources, sent straight to your inbox every month.
Popular Universities to Study Abroad
World class education waiting for you.
Latest at CANAM
Events, webinar, college / university visits and more.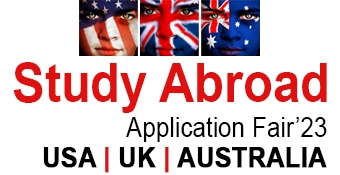 Study Abroad Uk, USA, Australia Application Fair
Study in UK, USA, Australia • Application Days
Multiple Location • 11:00AM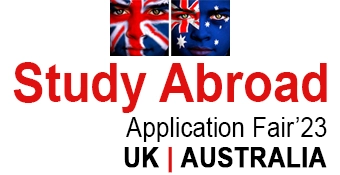 Study Abroad Australia & UK Application Fair
Study in UK, Australia • Application Days
Multiple Location • 11:00AM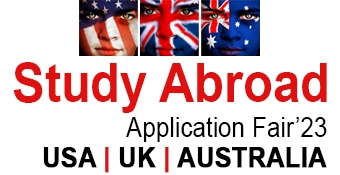 Study Abroad Uk, USA, Australia Application Fair
Study in UK, USA, Australia • Application Days
Multiple Location • 11:00AM
Blogs and Articles
Curated content to keep you updated on the latest education trends, news and more.
Job interview tips for international students
Job interview tips for international students can be beneficial as, for most students, the main goal behind pursuing a field of study and getting thei...
Updated on • Sep 28,2023 11:38 AM IST • Study Abroad
Related Blogs and Articles
A little effort to provide an authentic and reliable content for keen readers!!
Statement of Purpose | How to Write | Format
What is a Statement of Purpose?A statement of purpose is a document that students write to the visa officer to express their intentions to study in a ...
Updated on • 06-09-2023 • SOP