• Australia
Why you should Study in Sydney in 2020
761 Reads

3 min Read
By:

CANAM Group

Updated On:

Aug 29,2023 05:10 PM IST

As we already know, Australia is one of the best study destinations for international students. One of the most popular cities for studying in Australia is Sydney due to its stunning scenic beauty and laidback lifestyle.In this blog, we will be listing down a few of the reasons why, as an international student, you must look to study in Sydney.
? Great weather conditions
One of the primary reasons why students want to study in Sydney is due to its pleasant and temperate climate. The summers in the city of Sydney are warm, and the winters are mild. This means that students can go and enjoy the outdoors to the fullest by indulging in activities such as surfing, sunbathing, hiking, or just exploring the city in general.
? Modern Infrastructure
Though the University of Sydney is one of the oldest educational institutes in Australia, it is also one of the most advanced and innovative when it comes to infrastructure. Students from overseas who want to study in Sydney can utilize modern facilities to the fullest to attain the highest quality of education.
? Immerse yourself in different cultures of the world
The city of Sydney is one of the most culturally diverse cities in the world, and it is home to many different nationalities, traditions, and religions. Sydney has a warm and vibrant environment, which is more than welcoming towards people visiting from different parts of the world and also towards people who have different sexual orientations.
While studying in Sydney, you can also try out different delicious cuisines from all over the world and participate in festivities from the other parts and traditions of the world.
? An excellent public transportation system
The public transportation in Sydney is exceptionally vast and well connected, thereby making it easier for the students and locals to traverse throughout the city without much trouble. Public transport in Sydney consists of trains, trams, ferries, and buses. However, one must keep in mind that you need to have an Opal card to use the public transport system.
? Plenty of activities to do
While studying in Sydney, students can go and visit the popular and world-famous landmarks such as Bondi Beach, Opera House, Royal Botanical Gardens, Blue Mountain, etc. Sydney is also known internationally for having excellent museums, galleries, beautiful beaches, and other magnificent natural scenic wonders.
? Part-time jobs
One of the most important benefits of studying in Sydney is that your student visa automatically allows you to work part-time jobs.International students in Australia are permitted to work for 20 hours a week during their academic year, and also, students can be employed full time during their holidays. This advantage of earning while pursuing your academic curriculum makes Sydney a preferred study abroad destination.
? Assistance and help for international students
As an international student, you will not only be getting assistance from the academic institutions, but you can also seek help from the local government and other charitable organizations.
? Globally recognized courses and qualifications
Under the able supervision of the Australian government, the degrees, and courses which are offered by the University of Sydney, are of the highest quality and standard.The academic curriculum of the colleges and universities of Sydney is continuously monitored and improved upon whenever necessary.This dynamic approach helps the graduates in being prepared for the constantly evolving job market.
? The highest quality of education
The University of Sydney is one of the oldest academic institutes in Australia, and it is well-reputed globally for providing an excellent quality of education to students.

The University of Sydney is ranked 42nd internationally, which makes it one of the most sought after institutes for students from all over the world.
Get great articles direct to your inbox
The latest news, articles, and resources, sent straight to your inbox every month.
Popular Universities to Study Abroad
World class education waiting for you.
Latest at CANAM
Events, webinar, college / university visits and more.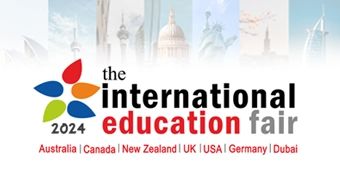 The International Education Fair
Study in Canada, UK, USA, Australia, NewZealand, Dubai, Germany
18th Jan to 25th Jan • 10:30 AM to 5:00 PM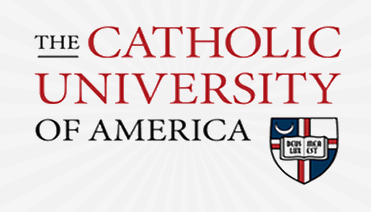 University Visit - The Catholic Univeristy
Study in USA • University Visit
Hyderabad-Kukatpally • 11:30AM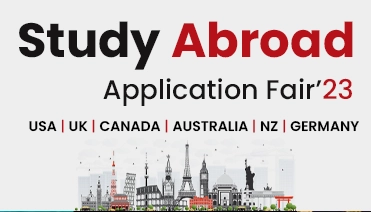 Study Abroad Application Fair
Study in Canada, UK, USA, Australia, NewZealand, Germany • Application Days
Jagraon • 11:00AM
Blogs and Articles
Curated content to keep you updated on the latest education trends, news and more.
Related Blogs and Articles
A little effort to provide an authentic and reliable content for keen readers!!