• Australia
Study in Australia After 12th
909 Reads

3 min Read
By:

CANAM Group

Updated On:

Aug 21,2023 10:29 AM IST

With the colleges and universities ranking amongst the top 50 of the world, Australia has witnessed an upward trend in the number of international students. It is, therefore, come as no surprise that Australia has the third-highest number of international students after the UK and the US.
International students who aspire to study in Australia after 12th can take admission to a variety of higher education courses and vocational courses. The country is applauded for its focused and practical education system. Canam Unisearch guides and prepares students who aspire to study in Australia after 12th.
Australian universities attract a lot of international students because of their high living with lower relatively lower expenses. Also, the degrees gained from Australian universities are recognized globally. Therefore, graduates from Australian universities are in demand among the top employers around the globe. All these factors make Australia one of the top study abroad destinations among international students.
We bring you the top reasons why you should choose Australia as your study destination.
Multiculturalism
Students from diverse cultures come and study in Australia, making it a global village. Australia has a population of about 12.5 million and welcomes students from over 190 nations.
Cost of living and education
The cost of living and pursuing an education in Australia is comparatively less than that of the UK or the USA or Canada.
Variety of courses
Top universities and colleges in Australia offer a wide range of courses to meet each student's requirements. The infrastructure and curriculum are strictly according to the latest trend. Also, the faculty is up-to-date with the latest technology trends and result-oriented.
The similarity between Indian and Australian education systems
One of the most significant advantages for Indian students is the similarity between the Indian and Australian education systems. Both countries follow the British education system. The similarity of the education system makes it easier for Indian students to get accepted into a bachelor's program without the hassle of credential evaluation.
Types of higher education programs to study in Australia after 12th
Undoubtedly the Australian higher education programs are recognized around the globe and are accepted by top employers of the world. Getting higher education, especially from Australia, can open gates for rewarding job profiles for international students. We have listed the type of degree or diploma courses for study in Australia after 12th.
Associate degree programs
Associate degree programs are two-year course programs for those students who do not have time to complete the full 3-year bachelor's degree program. These courses equip students with basic knowledge of industry-related subjects.
Bachelor degree programs
Australian bachelor degree programs build the foundation of the subject matter and stress on problem-solving. Students can get into post-graduate studies after completing bachelor's degree programs. The duration of these courses is 3 years.
Bachelor degree (Honors) programs
These programs take 4 years to complete, depending on your academic performance. Students who complete their bachelor's degree can get entry to the honors program.
There are six significant fields in which international students take admission in bachelor's program to study in Australia after 12th.
Management and Commerce
Society and Culture
Engineering and Related Technologies
Natural and Physical Sciences
Health
Information Technology
Vocational Education and Training (VET) Courses
Students who want to learn specific work-related education, Vocational Education and Training (VET) courses are for them. Government organizations help students in building skills and professional knowledge. There are four types of courses available under the VET.
a) Certificate I to IV level courses
These courses mainly focus on the skill accusation that is required to perform specific industrial work. The student is provided fundamental to advanced level training. The duration of these courses usually varies from 6 months to two years.
b) Diploma courses
VET diploma courses equip students with skills required in industrial settings. The duration of the course is 1-2 years. Students can easily take admission in advance courses after completing diploma courses.
c) Advanced diploma courses
Advanced diploma courses allow students to get focused and specialized training for specific sectors such as Engineering, Architecture, IT, Hospitality, Physical Sciences, and more. The duration of these courses is 18 months to 2 years.
d) Vocational Graduate Certificate/Diploma courses
These courses provide education equivalent to the graduate-level courses. Students with a vocational graduate certificate or diploma can apply for higher jobs. The duration of these courses is six months to 1 year.
Top VET courses that international students choose
Diploma of ESI Power Systems
Diploma in International Business
Diploma in Accounting
Certificate IV in Training and Assessment
Diploma of Building and Construction (Building)
Diploma of Financial Services
Diploma in Business
Advanced Diploma of Hospitality
Advanced Diploma of Leadership and Management
Certificate IV in Business
Certificate IV in Leadership and Management
Advanced Diploma of Accounting
Certificate IV in Marketing and Communication
Diploma in Marketing and Communication
Diploma of Leadership and Management
Certificate IV in Accounting
Certificate III in Engineering Technical
Certificate III in Hospitality
Diploma in Software Development
Certificate III in Commercial Cookery
Study in Australia after 12th requirements
If you are planning to study in Australia after 12th, then, make sure you meet the following criteria:-
The top Australian universities and colleges accept students who have a minimum of 60 percent in their 12th.
Students need to prove their language proficiency by submitting IELTS or TOEFL scores. Canam Unisearch recommends Masterprep to prepare for IELTS or TOEFL or PTE tests.
Students have to show certified official academic transcripts of their previous education.
Three academic references are to be submitted.
The statement of purpose is to be submitted. You have to provide a personal essay outlining your interest in the course and reason behind it. Also, describe your goals as well.
Australian Study Visa requirements after 12th

The visa process starts once the student gets accepted in Australian universities and colleges and receives confirmation of enrolment. After a student gets approved, the student needs to submit the following documents:-
Passport details
Confirmation of Enrolment (CoE) evidence
Proof of funds to cover the tuition fees and cost of living
Overseas health cover
CV
Certified official academic transcripts
If you are planning to study in Australia after 12th, then hire an expert for a foreign education guide. There is no better expert than Canam Unisearch for overseas study destination guides in the field. Contact us and take a step closure to a brighter professional life.
Get great articles direct to your inbox
The latest news, articles, and resources, sent straight to your inbox every month.
Popular Universities to Study Abroad
World class education waiting for you.
Latest at CANAM
Events, webinar, college / university visits and more.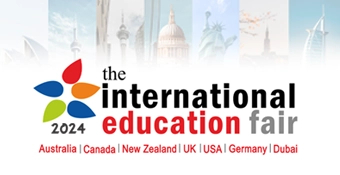 The International Education Fair
Study in Canada, UK, USA, Australia, NewZealand, Dubai, Germany
18th Jan to 25th Jan • 10:30 AM to 5:00 PM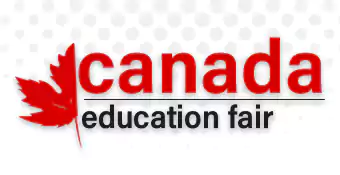 Canada Education Fair
Study in Canada
Mehsana • 11:00AM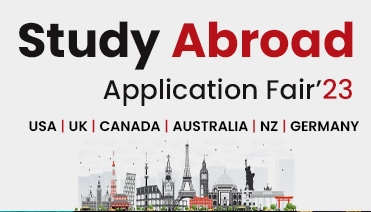 Study Abroad Application Fair
Study in Canada, UK, USA, Australia, NewZealand, Germany • Application Days
Jagraon • 11:00AM
Blogs and Articles
Curated content to keep you updated on the latest education trends, news and more.
Related Blogs and Articles
A little effort to provide an authentic and reliable content for keen readers!!