• Australia
Reasons to Study in Perth
2739 Reads

3 min Read
By:

CANAM Group

Updated On:

Aug 29,2023 03:26 PM IST

Perth is the capital city of Western Australia and is known internationally for its rivetting scenic beauty. According to the Economist Intelligence Unitss Global liveability Report of 2019, Perth is amongst the top 15 most liveable cities in the world. It is also known globally as Australias Education City.Due to its numerous employment opportunities and excellent educational institutes, an increasing number of international students want to study in Perth. In this blog, we will be examining the reasons why Perth is a favorite amongst international students.
Quality of Education Perth has a lot of excellent universities to choose from, including the University of Western Australia and Curtin University, which have a high global ranking. The educational system is ever-evolving, keeping in mind the continuously changing needs of the international economy. The teachers are competent and are highly trained and experienced in their respective fields. The universities offer a variety of courses and qualifications which the students can choose.
Cost of living The city offers affordable accommodations and concessions to students in public transportation. Since tuition fees and cost of living are two major concerns of international students who want to study in Perth, affordable education, along with a high standard of living, makes Perth, a perfect choice for the students coming from overseas.
Lifestyle Perth is known for its friendly local population and a laidback atmosphere. Also, its Mediterranean climate and natural environment make it appealing for students who want to study in Australia. Perth has numerous vineyards, making it a must-visit for all the wine lovers.It also has great nightlife due to many clubs and cafes in the cities vicinity. There are exciting festivals throughout the year.From swimming with the whales to exploring prehistoric caves Students have a lot of activities to choose from.
Employment opportunities A student visa allows the students to work part-time for a stipulated number of hours, on and off-campus! Those who have studied at any university in Perth can use the Western Australian State Nomination Programme to stay in Australia and work permanently subject to the fulfillment of specific criteria. Due to incomparable educational institutions, Perth has a high economic position in the region. Also, there are a lot of employment opportunities for students who want to study in Perth.
Startups Due to the dynamic nature of the global economy, startups are being promoted by the government as well as the private sector. Australia has been ranked 14th by the World Bank in the Ease Of Doing Business Report, 2020. Thereby students who want to start their business venture should look definitely look to study in Perth
Innovation Universities in Perth are trailblazers in the field of science and technology, and hence a lot of aspiring scientists tend to choose to study in Perth. Since sustainable development and alternative sources of clean energy are in demand these days, to have graduated from Western Australia, which has produced Nobel Peace laureates like Professor Barry Marshall and Dr. Robin Warren, automatically increases the employability of the graduates.
Diverse culture The most daunting part of studying abroad is how to assimilate with people from a completely different background and culture. Well, studying in Perth makes it easy for any international student to not only feel welcome but also to be respected by others. The city is brimming with international students and employees of different nationalities and cultures. What makes this city increasingly liveable is that everyone is tolerant and respectful towards each other. There are many social gatherings where people with similar nationalities help each other out in any way possible.
Nature at its best From a beautiful skyline to extraordinary botanical gardens, from beautiful beaches to wonderful nature parks Perth is a blessing in terms of less pollution and exceptional natural beauty.
Get great articles direct to your inbox
The latest news, articles, and resources, sent straight to your inbox every month.
Popular Universities to Study Abroad
World class education waiting for you.
Latest at CANAM
Events, webinar, college / university visits and more.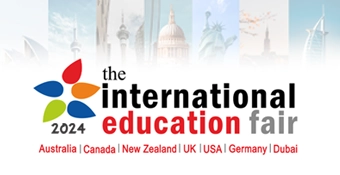 The International Education Fair
Study in Canada, UK, USA, Australia, NewZealand, Dubai, Germany
18th Jan to 25th Jan • 10:30 AM to 5:00 PM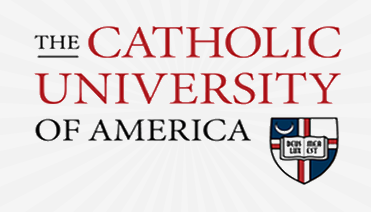 University Visit - The Catholic Univeristy
Study in USA • University Visit
Hyderabad-Kukatpally • 11:30AM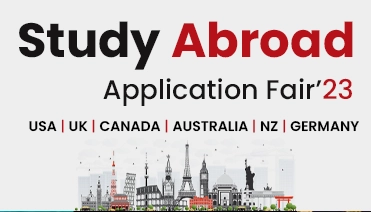 Study Abroad Application Fair
Study in Canada, UK, USA, Australia, NewZealand, Germany • Application Days
Jagraon • 11:00AM
Blogs and Articles
Curated content to keep you updated on the latest education trends, news and more.
Related Blogs and Articles
A little effort to provide an authentic and reliable content for keen readers!!