• Study in Canada
How to Open a Bank Account in Canada as an International Student?
541 Reads

3 min Read
By:

CANAM Group

Updated On:

Oct 25,2023 11:57 AM IST
As an international student, one important thing to do is open a bank account in Canada. It would be a crucial tool for students to secure and tap into their funds during their stay in the country. This blog will discuss in detail about opening a bank account in Canada with Canam Consultants.
The banks for international students in Canada can accommodate their savings, day-to-day banking and financial needs. An international student bank account is one that enables foreign nationals living in Canada on a study visa to conduct everyday financial transactions. Just about every prominent Canadian financial institution offers an international student bank account.
In addition, financial institutions offer products and services to help students build their credit history and savings, such as credit cards, loans and investments.
Why to Open a Bank Account in Canada?
It is always better and helpful for international students to open a bank account in a Canadian bank. Whether for the expense of
accommodation for students in Canada
or for other stationary, food, travel, etc., it will always help to have a bank account in Canada. Some more benefits of having a bank account in Canada are:
• It will be easier financial transactions among family and friends.
• It will be more convenient to withdraw money from ATMs.
• Rent and bills can be easily paid online.
• One can avoid additional shopping charges by using the debit/credit card one will receive while opening a Canadian bank account.
How to Open a Bank Account in Canada as an International Student?
Understanding the various Bank Account Types
All about the banking system in Canada and information for
international students preparing to study in Canada
will be mentioned step by step. Some banks offer student-specific accounts, which can be better for international students. It will be helpful to understand the different available options before deciding.
• Chequing Account: With the purpose of acting like an everyday account, the Chequing account is a basic account for purchasing, bill payments and daily transactions.
• Savings Account: This account type is designed to save money over a longer period of time, and in some cases, one must maintain a minimum balance. The savings account can earn more interest as compared to the chequing account.
• Student Account: As an international student, the student account could be the best option for students as they get to skip the transaction fee but still get all the features they require.
• High-Interest Savings Account: These accounts are usually with online-only banks and are attractive savings solutions since they pay a good interest rate for no monthly fee.
Process of Opening a Bank Account in Canada as an International Student.
Several banks allow international students to open a bank account online through their websites. Still, as an international student, it is better to do it in person to avoid verification complications. Students can research different banks and follow up on the process of opening a bank account with
Canam consultants
.
Choose the Bank
There are several banks in Canada to choose from, as various banks offer different perks with their student account options. When it comes to making a decision, one can filter their options based on those that match their lifestyle and then ultimately choose the one with the best-tailored discounts which are aligned with their personal preferences.
Prepare Necessary Documents
The necessary documents include a passport, proof of enrolment from the university, a study permit and proof of residence. Students will need to have all the essential documents ready so as to speed up and facilitate the process.
Complete the Application as Soon as Possible
It is a good idea to complete the application as soon as possible, and it's even easier to apply through Canam Consultants, as everything will be handled.
Deposit and Secure the Money
Upon getting the new account details, students will then be able to make a deposit to secure their funds and start making transactions, as well as take their debit card out to make payments when they shop and eat out.
Documents Required for Opening a Bank Account in Canada
• Passport
• A government-issued photo ID such as a Student's driver's license
• University acceptance letter
• Study Permit
• Student ID card
• Traveller's cheques
• Certain identification issued by state or provincial authorities
• A Social Insurance Number (SIN) card issued by the Government of Canada
Some banks may require students to bring in additional documents while opening the account. Some of the banks operating in International student accounts are:
Royal Bank of Canada (RBC)
• Proof of enrolment
• SIN or proof of residence
• Study Permit
Scotiabank
• Welcome letter
• Investment direction confirmation
• Student ID
• Study Permit
Bank of Montreal (BMO)
• Study Permit
• Govt. Photo ID
TD Bank
TD Bank, short for Toronto-Domonion Bank, is Canada's largest bank, with millions of customers worldwide.
Canadian Imperial Bank of Commerce (CIBC)
Another prominent Canadian bank is CIBC, which offers all kinds of banking products and services and has millions of customers nationwide.


Note: Some banks have specialist international account opening teams that can work with students to set up a bank account.
Conclusion
International students should get complete guidance on
how to prepare to study abroad
. Choosing a bank is an important step towards a new life in Canada, and it's important to think carefully. Understanding the basics of banking in Canada will allow students to plan, budget, and manage their finances thoughtfully. Having Access to the right resources can help students get started on the right foot and be well-prepared to start their student life without stress and anxiety.
Also read:
Information for International Students Preparing to Study in Canada
FAQ
Can an international student open a bank account in Canada?
Yes, a student on a study permit can open an international student bank account online from their home country or in person after they arrive.
What is the international student bank account fee in Canada?
There's no monthly fee charged for international student bank accounts in Canada.
How do international students open a bank account?
Each bank has different requirements, but generally speaking, international students will need some documentation to open a bank account as a passport, visa, proof of residency, offer letter, etc.
What is the GIC fee?
The guaranteed investment Certificate (GIC) is a mandatory requirement for all international students applying to schools in Canada under the
Student Direct Stream (SDS)
category.
5. What is the address proof for the bank account of the international student?
Within a period of 30 days of opening the account, the international student should submit to the branch where the account is opened a valid address proof giving the local address.
Get great articles direct to your inbox
The latest news, articles, and resources, sent straight to your inbox every month.
Popular Universities to Study Abroad
World class education waiting for you.
Latest at CANAM
Events, webinar, college / university visits and more.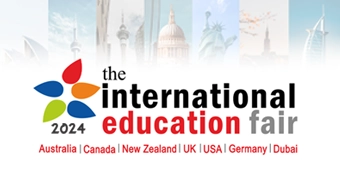 The International Education Fair
Study in Canada, UK, USA, Australia, NewZealand, Dubai, Germany
18th Jan to 25th Jan • 10:30 AM to 5:00 PM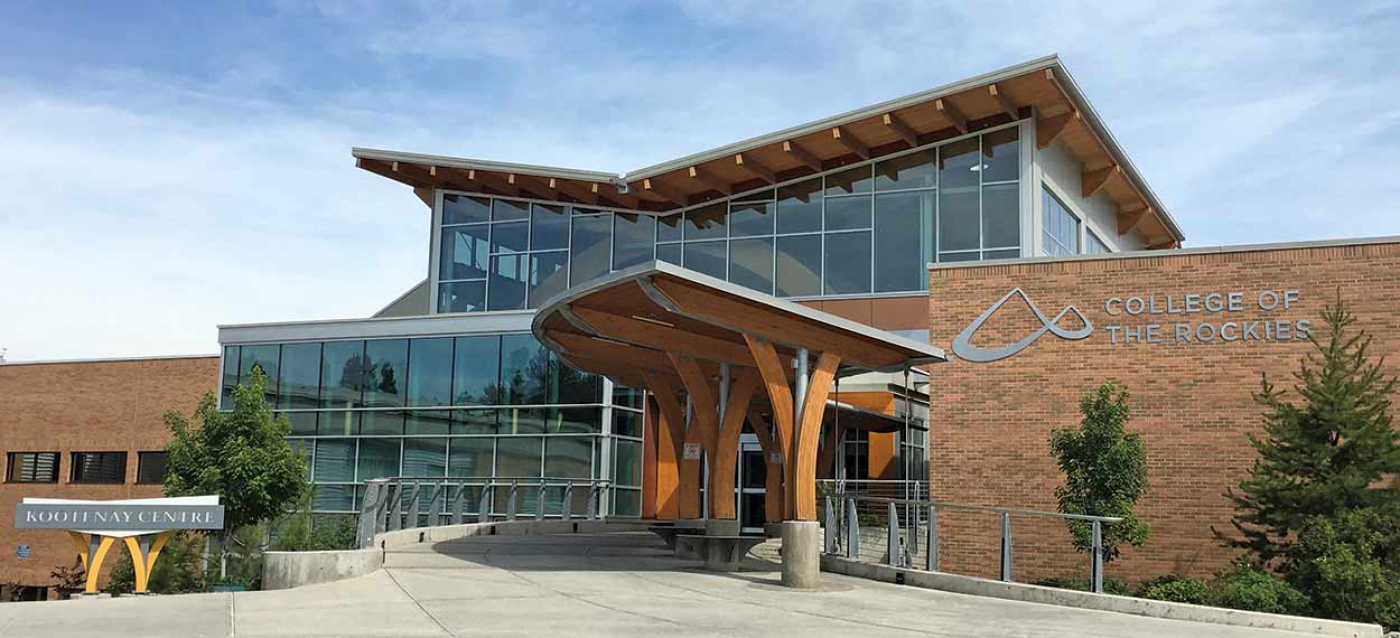 University Visits - College of the Rockies
Study in Canada • University Visit
Chandigarh • 10:30AM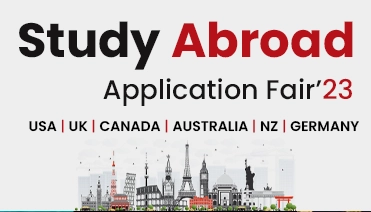 Study Abroad Application Fair
Study in Canada, UK, USA, Australia, NewZealand, Germany • Application Days
Nathana • 11:00AM
Blogs and Articles
Curated content to keep you updated on the latest education trends, news and more.
Related Blogs and Articles
A little effort to provide an authentic and reliable content for keen readers!!