• Germany
German Colleges & Universities accepting 5.5 Bands in IELTS
8095 Reads

3 min Read
By:

CANAM Group

Updated On:

May 10,2023 04:13 PM IST
If you're applying to study abroad in Germany and your first language is not English, then IELTS (or another similar test) is the standard English proficiency test that universities and colleges will expect you to take. With so many universities requiring different IELTS band scores for admission, it can be overwhelming to find the right university and program for you. Luckily for you, we've done all the research so that you don't have to! This article lists all affordable German universities accepting IELTS with a score of 5.5 or above.


5.5 ielts score university in germany
Many English language courses are available in Germany for overseas students, and most of the german institutions need an IELTS score to check the students' English language competency. In contrast to other nations, German universities accept applicants having a band score of 5.5 in an IELTS exam. Other than that, the standards of German colleges & universities are higher than other universities worldwide. Moreover, the chances for academic advancement in german institutions are high because of its welcoming and safe environment. Here are a few well-known Colleges & universities in Germany that accept 5.5 band scores in IELTS: Following is the list of colleges & Universities in Germany that accept 5.5 bands score in IELTS, if you intend to study there.
1.Johannes Gutenberg University
2.University of Duesseldorf
3.Free University of Berlin
4.University of Mannheim
5.University of Bonn
Cost of Education to study in Germany
If you aspire to study in germany and delve deeper in your field of interest. Then, you will need to pay a small administration and another fee, as nearly 16 state universities in the nation have no tuition fee. Moreover, the typical tuition expenses for the undergraduate programs can go upto 20,10,000 INR and for postgraduate courses, they can be around 30,90,000 INR.
Germany IELTS requirement
Students aspiring to pursue their Bachelor's (undergraduate) or Master's (Graduate) degree in Germany need to submit their IELTS score as a part of their admission process. An overall IELTS band score between 6.0 – 6.5 out of 9 bands is required from the students with minimum 6 bands in all four modules by the esteemed German institutions to check their English language proficiency. Other than that, some Universities in Germany can give you admission even if you score between 4.5 to 6.5 overall band score in an IELTS score. Henceforth, if you have an overall band score of 6.5 bands, you can quickly obtain a study visa for Germany.
Required Documents
In addition to knowing your IELTS score, take into account the following records you'll be required to show to your preferred German university:
1.Official academic transcripts
2.Scanned copy of passport
3.CV/ Resume
4.Letter of Recommendation
5.English language proficiency test scores
7.Two Reference Letters
8.Postgraduate applicants must submit a translation of the degree certificate.
9.Application Method for Admission to German Institutions.


The procedure for applying to study in Germany is quite simple and its mentioned below:

Select an appropriate university
Firstly, please choose a course, then a relevant university that offers it. Before applying for admission, review the placement history of the institution along with its cost schedules, course outlines, and work permit requirements.
Compile the results of the proficiency tests
You must start preparing for the IELTS or
TOEFL
exam to be eligible for applying to German universities.
Prepare the Additional Documentation Required
After that, you have to submit LOR, SOP, essays, Resume, and other official transcripts of earlier academic degrees to the institution to start the admission process of studying in germany.
Send your application in
Subsequently, once you have the necessary paperwork and IELTS test results, you can complete your application. But before submitting your application plan your time to apply and check the institution's deadlines. Other than that, while submitting your application, don't forget to add all your personal and professional information.
Wait for the acceptance letter
You must note that the german colleges & universities take a few weeks to review your application. Therefore, be patient. When you receive your offer letter, apply for a visa immediately, then get moving to plan your study abroad trip! Henceforth, getting admission & studying in German colleges and Universities is not possible without proving your language proficiency and you will need to prepare hard to study in germany. Therefore, if you plan to study in the german institutions, then you can start your IELTS preparation today, in order to achieve high band score in your IELTS exam.

You can join Canamprep today which is also known as the Best IELTS, PTE & TOEFL coaching institute in India and learn from the faculties that are well-experienced in the field. Other than that, canamprep has collaboration with the Cambridge University press and Assessment which will also add value to your study experience while preparing for your language tests and exams.

To start your IELTS and other language exams training, visit canamprep today!

FAQ
Can I go Germany without IELTS for study?
Yes, you can do that, but only if you have completed your bachelor's or undergraduate education in English.
How much IELTS score required for German universities?
Usually, most German institutions (colleges & universities) ask for a 6.0-6.5 overall band score in an IELTS exam out of 9, with a minimum of 6 bands in all four modules.
Is Germany accept 5.5 bands?
Yes, Germany accepts students who have scored 5.5 bands in their IELTS English proficiency test.
Is 5.5 bands are eligible?
If you have a 5.5 band score in an IELTS exam, you are eligible to apply for various European countries such as Greece and Poland, where students usually get An IELTS waiver. Other than that, there are countries like Singapore, New Zealand, Canada and Dubai that includes colleges that accept 5.5 band score in IELTS and allows students to study there.
Which country accept 5.5 bands?
Most institutions in highly developed nations worldwide do not accept the 5 band score in an IELTS exam. However, some colleges available in Canada, Europe, Australia, the UK, New Zealand and the US accept a 5.5 band score in an IELTS exam. Other than that, a few countries also allow international students to study without IELTS.
Get great articles direct to your inbox
The latest news, articles, and resources, sent straight to your inbox every month.
Popular Universities to Study Abroad
World class education waiting for you.
Latest at CANAM
Events, webinar, college / university visits and more.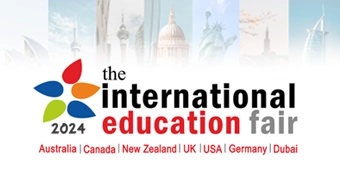 The International Education Fair
Study in Canada, UK, USA, Australia, NewZealand, Dubai, Germany
18th Jan to 25th Jan • 10:30 AM to 5:00 PM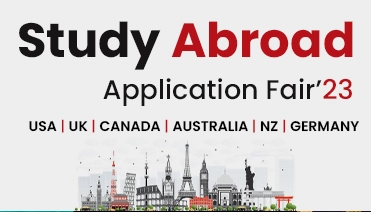 Study Abroad Application Fair
Study in Canada, UK, USA, Australia, NewZealand, Germany • Application Days
Multiple Location • 11:00AM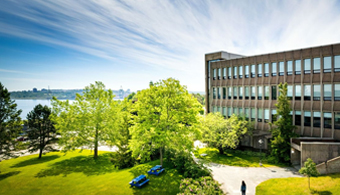 University Visits - Mount Saint Vincent University
Study in Canada • University Visit
New Delhi • 12:00PM
Blogs and Articles
Curated content to keep you updated on the latest education trends, news and more.
Related Blogs and Articles
A little effort to provide an authentic and reliable content for keen readers!!
Why study in Germany?Germany comes among the best study abroad destinations for Indian students. But have you ever wondered? Why is it considered amon...
Updated on • 19-05-2023 • Germany