• Study in Canada
BBA in Canada After 12th: Best Colleges, Courses, Universities, Scholarships, Jobs for Indian Students
1125 Reads

3 min Read
By:

CANAM Group

Updated On:

May 22,2023 12:20 PM IST
Bachelor of Business Administration (BBA) is one of the most popular degree among students which offers rewarding career opportunities. Pursuing BBA from Canada is a dream of international students as the country offers high standard education and welcoming multicultural environment.

Canada's popularity as a study abroad destination is growing among international students seeking best quality education in the field of business administration. Bachelor of Business Administration (BBA) is a sought-after course for Indian students who wish to pursue higher education abroad. BBA in Canada after 12th is an excellent choice for students looking to develop a strong foundation in business management and gain practical skills required in today's fast-paced business world.

Are you a business aspirant interested in studying BBA in Canada after 12th? Keep reading to know everything in detail about BBA degree in Canada.

BBA and its Scope in Canada
Bachelor of Business Administration (BBA) is a prestigious degree which offers promising career options to students. The demand for skilled business professionals is always on the rise, and a BBA degree from Canada can open up numerous career opportunities in various sectors such as finance, marketing, economics, human resources, and operations. Canadian universities are well known for their high academic standards and excellent modern teaching methods which ensure that students receive a comprehensive education that prepares them for the global business arena. Also, the culturally diverse environment and welcoming nature of the Canadian people make it an ideal destination for Indian students to pursue their BBA degree.
Highlights of BBA Program in Canada
Here are the BBA course highlights in Canada.
Course Contents
Business, Accounting, Finance, Human Resources, Economics, International Business, Information Technology, Strategic Management
Course Duration
3-4 years
English Language Proficiency
IELTS and TOEFL
Specializations
Accounting, Human Resources, General Management, Finance, International Business, Marketing, Innovation & Entrepreneurship, Strategic Management, Management Information
Document Requirements


Academic Transcripts

English Proficiency Score

Statement of Purpose

Letter of Recommendation
Top BBA Colleges and Universities in Canada
Canada has some of the world's most prestigious business schools, offering top-notch BBA programs to Indian students. Given below is a list of some of the most popular universities and colleges offering BBA in Canada after 12th.
BBA Courses in Canada
Bachelor of Business Administration (BBA) in Canada is offered in various formats such as full-time, part-time and co-operative education (co-op).
Full-time BBA Programs- Designed to be completed in four years and students attend classes on a regular schedule.
Part-time BBA Programs- Offer students the flexibility to complete their degree over a longer time period.
Co-op BBA Programs- Combine academic study with practical work experience which allows students to gain valuable industry experience while pursuing their BBA degree.
Eligibility Criteria for BBA in Canada
Students need to meet the following requirements to pursue BBA in Canada after 12th.
Successful completion of 12th standard with minimum 60% or above in main subjects.
Proof of English language Proficiency by IELTS, TOEFL, or PTE scores.

Strong academic performance in subjects related to business, such as mathematics, economics, and commerce.
BBA Specializations in Canada
Canada offers various specializations in BBA degree. These specializations allow students to focus their studies on specific areas of business management, enhancing their expertise and employability in the job market. Some popular BBA specializations in Canada are:

Finance
Marketing
Human Resources Management
Operations Management
Entrepreneurship
International Business
Supply Chain Management
Business Analytics
Management Information Systems
E-commerce and Digital Business
BBA Scholarships in Canada
Pursuing a BBA degree in Canada after 12th can be a significant financial commitment for Indian students. However, several scholarship options are available to ease the financial burden. Some of the popular BBA scholarships offered by Canadian universities are-

| | |
| --- | --- |
| Scholarship | University |
| The Lester B. Pearson International Scholarship | University of Toronto |
| Tanna H. Schulich BBA/iBBA Entrance Scholarship | York University |
| Bachelor Degree Entrance Scholarship | Sheridan College |
| International Major Entrance Scholarship | University of British Columbia |
| McGill's Scholarships | McGill University |
| Hani Zeini Scholarship | All Universities |
| Go Clean Scholarship | All Universities |
| QS Undergraduate Scholarship | All Universities |
| Innovation in Education Scholarship | All Universities |
Document Requirements for Canadian Student Visa
A valid passport

A Letter of Acceptance (LOA) from the Institution

Proof of funds to cover tuition fee and living expenses

English language proficiency score (IELTS, TOEFL, PTE, or equivalent)

Academic Transcripts and Certificates

Statement of Purpose (SOP)
Jobs for Indian Students
A BBA degree from a Canadian university opens numerous job opportunities for Indian students in various sectors such as finance, marketing, human resources, and operations. Some of the popular job roles for BBA graduates are-
Financial Analyst

Marketing Executive

Human Resources Specialist

Operations Manager

Business Development Manager

Supply Chain Analyst

Management Consultant

Entrepreneur
Pursuing a BBA in Canada after 12th offers Indian students a world-class education in top ranked universities and colleges, various specialization options and excellent job prospects. With the right planning, a BBA degree from a Canadian institution can be the first step towards a successful career. Are you planning to study in Canada? Know about the application process by visiting the nearest Canam office or click here.

FAQ
Which are the top Canadian institutions offering BBA programs after 12th?
University of Toronto, McGill University, University of British Columbia, York University, and the University of Waterloo are the top universities offering BBA degree in Canada.
Which are the high paying job roles after completing BBA degree in Canada?
Marketing Manager
Human Resources (HR) Manager
Financial Analyst
Financial Controller
Administrative Assistant
What is the difference between a BBA and Bachelor of Commerce degree in Canada?
A BBA degree focuses on business administration, while a Bachelor of Commerce degree covers a broader range of business subjects such as accounting, economics, and finance.
What are the advantages of pursuing a BBA degree in Canada?
Pursuing a BBA degree in Canada provides students with the best quality education, valuable skills, knowledge to launch a successful career in the business world.
What is the IELTS requirement for admission in BBA degree in Canada?
The IELTS requirement to pursue BBA degree is 6.5-7.5 overall band score. The admission requirements also vary by selected specialization and university.
What is the educational requirement for BBA in Canada for Indian students?
In order to apply for BBA in Canada, Indian students must complete Class 12th with a minimum aggregate score of 75-85%, depending on the university. The minimum IELTS score required for BBA programs is typically 6.5, with no band below 6.0, and the minimum score required for TOEFL is 88, with a minimum writing score of 21.
What are the basic subjects for BBA in Canada for foreign students?
Accounting, Economics, Business Statistics, Operation Management in Marketing, Financial Accounting Marketing, Business Law and Organisational Behaviour are some of the core subjects taught to students pursuing a BBA in Canada.
Name the colleges in Canada for BBA?
There are numerous colleges for BBA in Canada, but here are some specific names like University of Waterloo, Wilfrid Laurier University, Fairleigh Dickinson University, Okanagan College and the University of New Brunswick.
Why Indian students should prefer BBA from Canada if they want to study abroad?
Canada is a multicultural country and has a friendly atmosphere for foreign students. Apart from this Canada provides world-class education, quality of life and post-study work opportunities.
What kind of professions students can choose after the completion of BBA in Canada?
There are multiple options for students after the BBA in Canada, like Accounting, Financial Services, Management, Marketing, and Supply Chain Management.
Get great articles direct to your inbox
The latest news, articles, and resources, sent straight to your inbox every month.
Popular Universities to Study Abroad
World class education waiting for you.
Latest at CANAM
Events, webinar, college / university visits and more.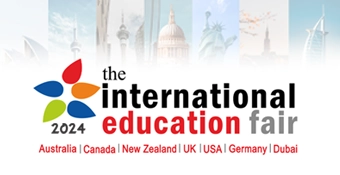 The International Education Fair
Study in Canada, UK, USA, Australia, NewZealand, Dubai, Germany
18th Jan to 25th Jan • 10:30 AM to 5:00 PM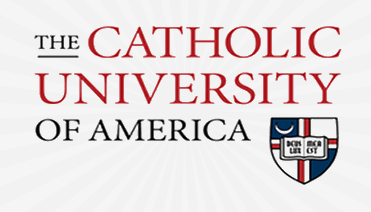 University Visit - The Catholic Univeristy
Study in USA • University Visit
Hyderabad-Kukatpally • 11:30AM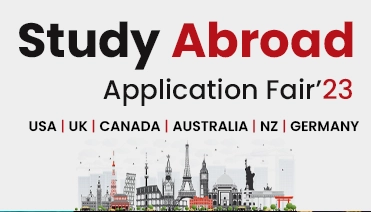 Study Abroad Application Fair
Study in Canada, UK, USA, Australia, NewZealand, Germany • Application Days
Jagraon • 11:00AM
Blogs and Articles
Curated content to keep you updated on the latest education trends, news and more.
Related Blogs and Articles
A little effort to provide an authentic and reliable content for keen readers!!