• Australia
Amazing Universities of Perth for International Education
760 Reads

3 min Read
By:

CANAM Group

Updated On:

Sep 13,2023 01:09 PM IST

Being a beach city, it becomes one of the major attractions for the students because of its favorable climate. Although Perth is an isolated city as compared to others, it hosts around 42,000 international students from over 140 countries in the world. It is the largest city and the capital of Western Australia. Perths cosmopolitanism, friendly people, and open culture welcome international students who even choose to work here upon completing their studies.
This write-up mentions the top colleges in Perth for international education.
1.University of Western Australia
Established in 1911, a public university in Perth is the second campus in Albany. It is one of the oldest in Australia, the only in Western Australia before the setting of Murdoch University in 1973. The state of the art structures are inspired from Romanesque Revival architecture. The campus has most expansive lawns and thickest trees. Students can select to stay in any of the five-campus residents or in nearby locations. University has seen a rise in the number of international students. For the degree programs, they have to opt for the three-year course in topics such as science, commerce, arts, biotechnology. Those with good grades can go for the masters and Ph.D. programs from the university. UWA is ranked amid the top seven global universities in Australia by US News.
2. Curtin University
Named after the former Prime Minister of Australia, John Curtin, Curtin gained the university status in 1986. It is a public research university in Perth and Bentley. It has its branches in Mauritius Dubai, Malaysia, and Singapore and partnerships with 90 universities in 20 nations. Its Sydney campus was closed in 2017. University takes an active part in research, academics, and other practical fields. Students have the facility of staying on campus in four distinct accommodation options. University participates in community programs for the prisoners' educations. It focuses on developing students with skills in management, teamwork, and communication.
3. Murdoch University
With its campuses in Dubai and Singapore, other than Perth, Murdoch is a public university and got its name from the former University of Western Australia Chancellor and Founding English Professor Sir Walter Murdoch. It is the second higher education institution in Western Australia and was established in July 1973. Murdoch University has its campus in South Street and in Rockingham and Peel. The South Street campus has a veterinary school where students can find livestock and farms. Murdoch offers a wide range of opportunities to students in regard to employment. They can also participate in social activities, communities, and student clubs.
4.University of Notre Dame
Although the university is a Catholic belief, but welcomes students irrespective of their religion. University has its campuses in Fremantle, Broome and, Sydney. University provides a variety of choices in courses. Students can enjoy culture, gardens, parks, and services. Students are empowered to build connections and live socially and know their potential in serving the country.
5. Edith Cowan University
It received its name from the first woman parliamentarian Edith Cowan. It is a public university which got its status in 1991. ECU has its campus on Joondalup, Mount Lawley, and Bunbury. It offers online classes and collaborates for offshore course programs. The University has an equipped fitness and sports center, outdoor cinema screening, and an award-winning library. These features make the university the best in Perth for international education.
Universities in Perth offer a variety of options in education. Most of all, it is an isolated city amid nature. It receives students from all parts of the world who get mixed in the culture of Perth and Australia. They receive an excellent education. The competitive fee, good transportation facilities, low cost of living, high on development, and technology make Perth a desirable student destination.
You can get in any of the best colleges and universities of Perth by contacting Canam. The experts will guide you with all the information required for studying in Perth. The counseling at Canam is free of cost.
Get great articles direct to your inbox
The latest news, articles, and resources, sent straight to your inbox every month.
Popular Universities to Study Abroad
World class education waiting for you.
Latest at CANAM
Events, webinar, college / university visits and more.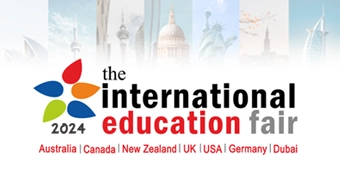 The International Education Fair
Study in Canada, UK, USA, Australia, NewZealand, Dubai, Germany
18th Jan to 25th Jan • 10:30 AM to 5:00 PM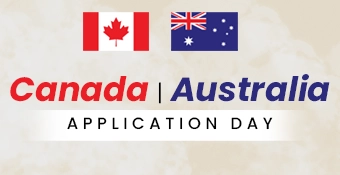 Canada & Australia Application Day
Study in Canada, Australia • Application Days
Multiple Location • 11:00AM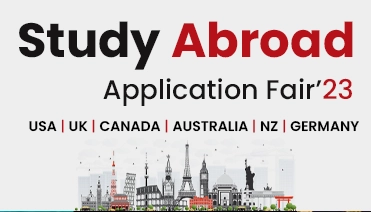 Study Abroad Application Fair
Study in Canada, UK, USA, Australia, NewZealand, Germany • Application Days
Bhucho Mandi • 11:00AM
Blogs and Articles
Curated content to keep you updated on the latest education trends, news and more.
Related Blogs and Articles
A little effort to provide an authentic and reliable content for keen readers!!