• Study Abroad
A Guide to the IELTS Exam: What is IELTS and how to prepare for it?
393 Reads

3 min Read
By:

CANAM Group

Updated On:

Nov 30,2022 05:13 PM IST
IELTS is one of the most popular English language proficiency tests accepted by the governments of many countries, including the USA, UK, Canada, Australia, New Zealand, and more. 

A Guide to the IELTS Exam: What is IELTS and how to prepare for it?
What is IELTS?
IELTS is one of the most popular English language proficiency tests accepted by the governments of many countries, including the USA, UK, Canada, Australia, New Zealand, and more. The exam is conducted to determine a candidate's eligibility to migrate abroad for study and work purposes.
Types of IELTS exam:  
Academic- This type measures whether a candidate's language proficiency is appropriate for an academic environment and is, thus, given by students planning to pursue education abroad.


General Training- Under this type, a candidate's English proficiency is measured in a practical context and is based on questions reflecting both workplace and social situations. Therefore, this test is taken by professionals planning to migrate for work or permanent residency.
Format of the exam 
One of the crucial aspects of preparing for any test is understanding the format of the test, including exam length, duration, concepts, question types, marking scheme, etc. So here is a detailed description of the IELTS test:
IELTS is a 3 hours 45 minutes test conducted over two days. It is divided into four sections: writing, reading, listening, and speaking to judge all four aspects of the language.
Reading Section:
Reading is a 60 minutes section consisting of 40 questions divided into three long passages. The section is designed to test a candidate's reading skills in terms of skimming, understanding logical arguments, recognizing the writer's opinions, attitudes, purposes, and more.
Writing Section:
Writing is also a 60 minutes module consisting of two tasks to write. The second task in both the test types requires a candidate to write an article of 250 words, but the first task differs to a great extent. Academic writing consists of data interpretation/ description, but in the case of General Training, the candidate is required to write letters in a personal, semi-formal, and formal style.
Listening Section:
Listening is a 40 minutes task divided into four sections consisting of 10 questions each, where the test-taker is required to answer questions listening to the recorded audio. The audios vary in terms of speed and accents, ranging from Australian, British, American, and New Zealand. The recordings are played only once, and candidates need to transfer their answers to the answer sheet within 10 minutes once the recording stops.
Speaking Section:
Speaking is conducted to evaluate a candidate's use of spoken English. It is a 20 minutes section conducted in the form of an interview and is divided into 3 parts. This section evaluates the test-takers fluency, pronunciation, grammar and language accuracy.
How to prepare for IELTS?
While the band requirement varies from profile to profile, every candidate aspires to achieve the highest band to get the most advantage. It is vital to prepare well in advance to get the desired score, which is why here is a quick guide on the right way of preparing for IELTS:
Get a grasp on the exam format:
Before beginning the practice, the candidate should have a thorough understanding of the test format, instructions, question types, etc., as it gives detailed clarity on the test structure. Then, the next step is to understand the marking parameters to avoid band deduction.
Begin with a practice test:
Taking a practice test is a crucial step as it helps in identifying the areas that need more practice and the ones that could improve the score. This guides the candidate to work on their weaknesses and build a strong foundation for the test.
Understanding time constraints:
Since IELTS is a time-bound test and every module has an individual limit, practice under these time conditions helps improve a candidate's chances of completing every task within the allocated time frame.
Listen to podcasts and other audio clips of different accents:
Listening is an easy module to start with, and the best way to prepare for it is to listen to podcasts, news, interviews, etc., in different accents of the English language and try to understand conversations. This helps in making the student comfortable with different English accents.
Get confident with the Reading section:
Reading is another easy module that can significantly improve the overall band score if prepared well. Start by solving previous papers and understanding the different types of questions. Develop the techniques of skimming and speed reading to focus only on the answers while skipping the unnecessary details in the passage to save time.
Enhance writing skills :
Begin the writing preparation by reading newspapers, articles, editorials and magazines to improve vocabulary and understand the variety of expressions used in the text. Writing in a timely manner helps improve the speed which is important to score high. Carefully analyze the task 2 question and make sure that all parts of the question have been addressed.
Work on pronunciation and develop fluency:
Practice talking in English during leisure hours and focus on pronunciation. Start by having a short talk and slowly switch to lengthy conversations. Read and listen to different topics to build vocabulary, and focus on accent and fluency.
Work on English abilities:
Finally, don't just depend on practice tests to improve the score as the ultimate motive of IELTS preparation is to enhance your English capabilities. Therefore, the candidate should acknowledge their level of English and then work on developing their knowledge of the English language.
Getting desired bands in IELTS is only the first step in the process of applying to study abroad. To know more about the process, apply to your favorite destination, or simply talk to our experts, visit the
website
today!
FAQs


Is IELTS a one-day test?
IELTS is conducted for two days. Reading, Writing, and Listening modules are completed in one day, and the Speaking module is taken within 7 days before or after the test date based on the arrangements made by the local test center.
Which is the most challenging module in IELTS?
The difficulty of any module varies from person to person as some find Reading to be tricky while others consider Writing the most difficult. It is important to thoroughly understand the IELTS exam pattern, figure out the toughest section and pay more attention to that.
For how long is the IELTS score valid?


The IELTS Academic and IELTS General score is valid for 2 years. Candidates can apply to colleges or jobs during this time.
What is the benefit of taking IELTS?
IELTS is a prerequisite document in the process of studying or settling abroad. It is an essential test for migration as it proves the candidate's English language proficiency. The test is accepted by governments of more countries than any other English language test as a requirement for permanent residency.
Is there any age limit for the IELTS test?
There is no age limit for IELTS as it is only a language test designed to assess the proficiency of an individual in the English language.
Get great articles direct to your inbox
The latest news, articles, and resources, sent straight to your inbox every month.
Popular Universities to Study Abroad
World class education waiting for you.
Blogs and Articles
Curated content to keep you updated on the latest education trends, news and more.
Top 5 Countries for Indian Students to Study MBBS Abroad at Low-CostBachelor of Science, Bachelor of Medicine (MBBS), is an undergraduate course for a...
Updated on • Jan 28,2023 12:51 PM IST • Courses in Canada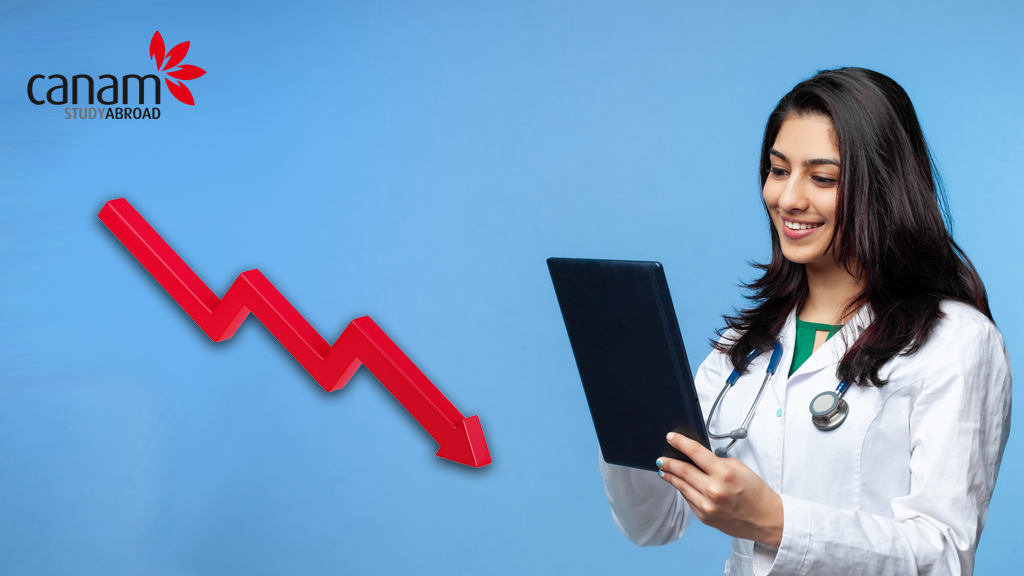 May Intake in Canada 2023A hub for international students, Canada is considered to be the most sought-after country for studying abroad. It offers hig...
Updated on • Jan 27,2023 11:20 AM IST • Study in Canada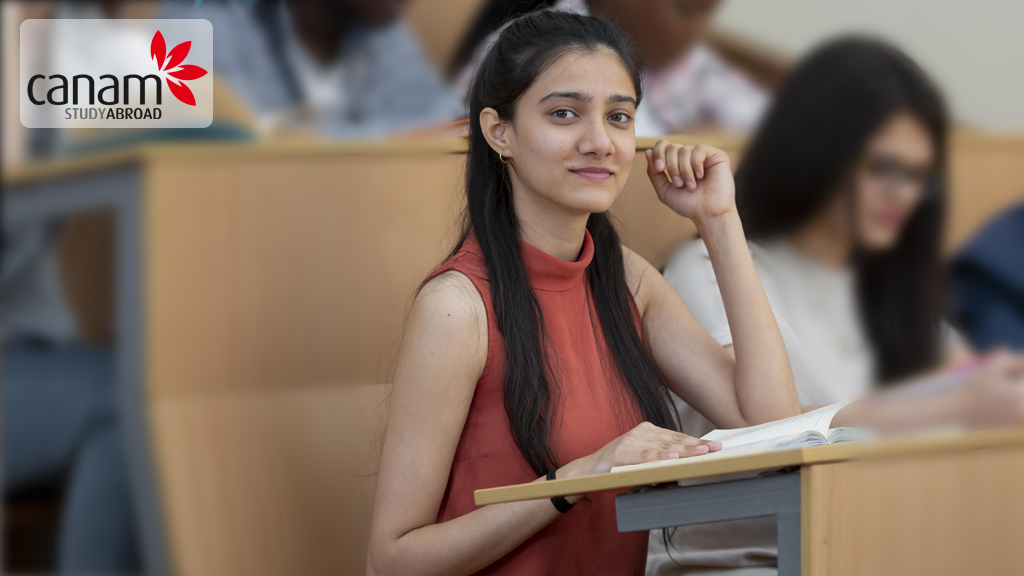 Related Blogs and Articles
A little effort to provide an authentic and reliable content for keen readers!!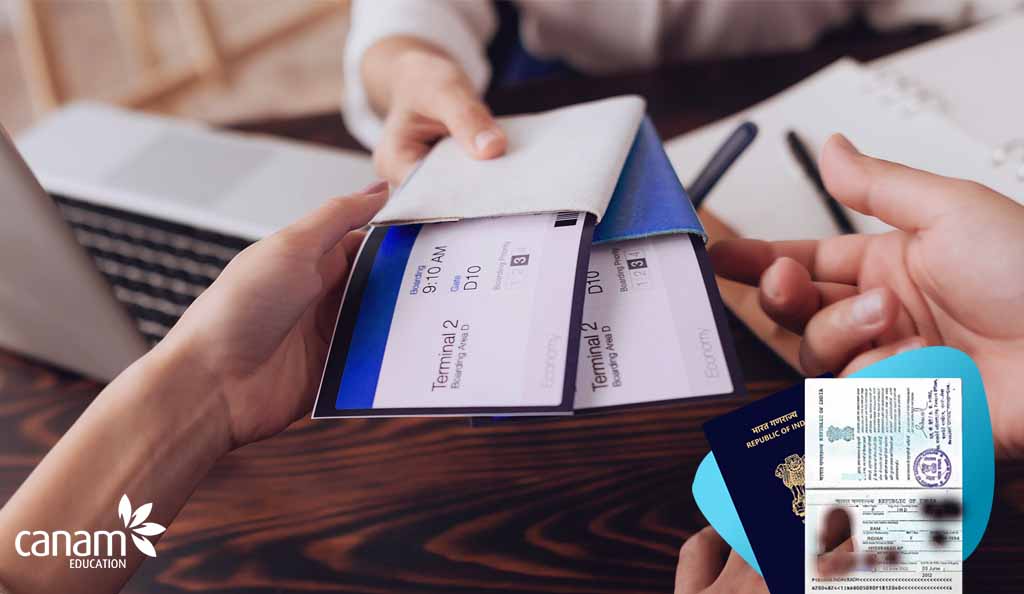 How To Get Student Loan For Abroad Studies ?
Quality education has become extremely crucial and is a must for a complete and successful life. Study abroad is a dream for many. The quality edu...
Updated on • 30-11-2022 • Study Abroad