• UK
Reasons to Study in Glasgow
751 Reads

3 min Read
By:

CANAM Group

Updated On:

Sep 22,2023 04:41 PM IST

If you are looking to study abroad, then Glasgow has some of the most picturesque landscapes, and it is also the home to some of the best universities in the UK. As an international student, you will not only be getting access to the highest quality of education but while studying in Glasgow, you will also get to immerse yourself in unique cultures and traditions.
Here are some of the reasons why you be studying in Glasgow.
Diversity
Glasgow is a host to communities and cultures from all across the world. All religions and traditions are well respected and represented in the city. Upwards of 100 languages are spoken throughout the city, and each year many people from all over the world become a part of Glasgow city.
Affordability
According to the Independent and other reliable statistics, Glasgow has some of the cheapest and most affordable universities in the UK. International students who want to study in Glasgow have to spend around 9000 GBP annually, which is significantly less than any other city in the UK.
Beautiful city
Glasgow is a gorgeous city with the most parks per head than any other city in Europe. Also, Glasgow is popularly known as dear green place due to the town having many numerous green spaces. The city also has some magnificent architecture, including the world-renowned art institute, designed by Charles Rennie Mackintosh.
Friendly and warm locals
Glasgow is known all over the globe for being friendly and welcoming to people coming from abroad. In 2014 Glasgow was voted as the most welcoming city in the world ahead of Tokyo, Melbourne, and Dublin.
The locals are more than happy to help, welcome, and guide foreigners regarding the places to eat and drink.
Well connected
If you are studying in Glasgow, then you can easily travel to other cities in Scotland by bus or train. While pursuing your education in Glasgow, you can also visit the gorgeous Highlands of Scotland, where you can witness the most beautiful scenery in entire Europe.
Quality Education
The University of Glasgow is one of the oldest universities in the world, and it has been providing quality education since the 15th century. The University of Glasgow is well-reputed for its teaching competence and excellent research facilities.
A large variety of courses
The academic institutes of Glasgow offer a wide range of courses at the Graduate and post-graduate levels. They provide numerous research-oriented programs that are available both online and on campus. Also, institutes in Glasgow offer students a customized academic curriculum, so they choose their preferred way of studying their course.
World-class research
The academic institutes of Glasgow are reputed for having state of the art research infrastructure. The students are involved in the development of video games, quantum mechanics, and other exciting projects.The students in Glasgow are also world leaders concerning citations and academic papers.
Get great articles direct to your inbox
The latest news, articles, and resources, sent straight to your inbox every month.
Popular Universities to Study Abroad
World class education waiting for you.
Latest at CANAM
Events, webinar, college / university visits and more.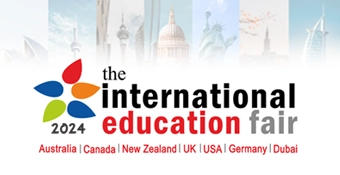 The International Education Fair
Study in Canada, UK, USA, Australia, NewZealand, Dubai, Germany
18th Jan to 25th Jan • 10:30 AM to 5:00 PM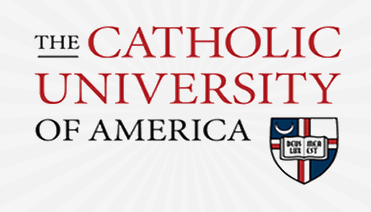 University Visit - The Catholic Univeristy
Study in USA • University Visit
Hyderabad-Kukatpally • 11:30AM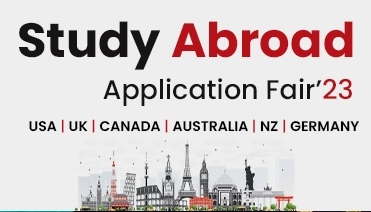 Study Abroad Application Fair
Study in Canada, UK, USA, Australia, NewZealand, Germany • Application Days
Jagraon • 11:00AM
Blogs and Articles
Curated content to keep you updated on the latest education trends, news and more.
Related Blogs and Articles
A little effort to provide an authentic and reliable content for keen readers!!