• SOP
Statement of Purpose (SOP) for Masters: Format, Samples & Expert Tips
3160 Reads

3 min Read
By:

CANAM Group

Updated On:

Aug 25,2023 03:20 PM IST
Are you a graduate planning to study Master's degree abroad? Read the blog to learn how to write a strong Statement of Purpose (SOP) for a Master's program abroad, including the right format, expert tips for framing one and samples to get an idea of what to write.

A Statement of Purpose (SOP) is an informative document that students require to apply to study abroad. It contains details about the academic background of the candidate including their work experience if they have in the related field and the reasons why they wish to study the chosen master's course in the university they are applying to. Also known as an application essay, SOP acts as a medium for students to present their commitment towards their academic and professional goals in life.
The article written ahead presents details about the ways to write an SOP for a master's degree. Students will also find information on the importance of SOP, its format, and SOP samples to help them frame a perfect SOP for application to a Master's degree abroad.

Importance of Writing an SOP
Here are the factors highlighting its importance:
SOP helps the admission committee to know the applicant, their aspirations, and personality.

The SOP is a medium to elaborate on the motivation behind pursuing a particular course or choosing a specific university.

A well-structured, concise, and clear SOP can enhance the impression of the applicant.

Since many applicants may have similar academic scores or extracurricular achievements, the SOP is an opportunity to differentiate oneself by highlighting unique experiences, challenges overcome, or specific skills that make the applicant stand out.

A well-informed SOP demonstrates that the applicant has thoroughly researched the chosen course and university.

Universities prefer candidates who are passionate about their field of study and SOP can showcase their passion, enthusiasm, and commitment to their chosen field.

A meticulously proofread and professionally presented SOP underlines the seriousness and professionalism of the applicant.
How to Write a Statement of Purpose?
Given below are some steps to follow while writing a compelling Statement of Purpose (SOP)-
Research the program: Begin by searching all the requirements of the chosen program, faculty, research interests, and any specific expectations for the SOP. The written SOP should explain the student's suitability for the program.

Outline the structure for SOP: Create a structure for the SOP that includes an introduction, body, and conclusion.

Write a compelling introduction: Capture the reader's attention with a strong opening by a quote or how the program intrigued the student to pursue it.

Highlight academic record and work experience: Present the academic scores and work experience (if any) related to the field, achievements, participation in extracurricular activities, and skills that showcase the student's potential to perform well in the program.

Mention career goals: Clearly mention the future goals which align with the chosen field of study, explaining the importance of the master's program in the journey.

Revise and edit: Proofread the SOP carefully to check clarity, coherence, correct grammar and punctuation.
Statement of Purpose Format
A well-structured statement of purpose should include the following paragraphs:
Introduction: Begin by writing a strong opening paragraph that grabs the reader's attention. Mention all the interests and motivation to pursue a master's in the chosen field.

Academic Background and Achievements: Write about academic and professional experiences relevant to the program. Highlight achievements, skills gained, research experiences and any other accomplishments.

Work Experience: Describe any work experience related to the program, which includes internships or volunteer work. Mention any specific skills or knowledge gained through these experiences.

Goals and Future Plans: Mention the future plans and explain how the Master's program will help in achieving them.
Closing paragraph: Conclude the SOP by summarizing all the main points and leaving the reader with a lasting impression.
Statement of Purpose Sample for Master's Degree
STATEMENT OF PURPOSE
I am ______, and I have completed my education in the technical field. I am now looking forward to pursuing a Masters of Business Administration from XYZ University in __________, to refine my skills and knowledge in my preferred area of interest. I believe that my educational background in Technology and work experience in college as an assistant professor, school as a lecturer of Computer Science and in Vee Software Solutions as an assistant manager will help me to achieve my long-term personal and career goals.
I started my academic journey by choosing to do a Diploma in Information Technology after completing 10th with 80%. My capacity of being attentive and my ability to do hard work secured me a place in one of the top colleges of Engineering. While pursuing my interest in Information Technology, I gained a wider understanding of the Computer field. The projects provided me with great experience and helped me focus on the technical aspects of education. This further made me curious about adding research-related practical knowledge to my existing profile. I completed a Diploma in Information Technology from XYZ Institute with a 71.17% overall aggregate. I later completed a Bachelor of Technology in Information Technology from ABC University.
Along with my educational achievements, I was interested in extra curriculum activities and participated in sports-related activities like athletics and district-level basketball and handball tournaments. Being in front of the public, these participations have imparted various personal skills in me like confidence, leadership and team-working.
Along with my education in the technical field, I wish to gain more knowledge and experience in management and business operations, which is why I believe that the Master of Business Administration program at XYZ University is the right path for me. I can work as a Chief Technology Officer, Database Administrator, Information Technology Director, Management Consultant, Computer and Information System Manager and Human Resources Director.
I have tried to sum up all my thoughts in this little space with the promise to match the dedication and enthusiasm level your university is looking for in candidates. I am eager to join the program.

Expert Tips to Write an SOP for Master's Degree
Be authentic: The SOP should reflect the passion and motivation to study for a Master's degree. Be honest and sincere in writing.

Be specific and provide examples: Use examples to support the views, showcase achievements, experiences, and skills.

Revise and edit: A polished and well-edited SOP reflects the student's attention to detail.

Word limit: The ideal word limit for a statement of purpose is 800-1200 words, so try to draft it within that specific word limit using a 12-font size.
SOP for a Master's Degree is one of the most important documents that highlights a student's academic background, work experience, motivation to pursue the chosen program and career opportunities. By following the correct format, studying the samples and using the right tips, students can write a statement that stands out.
Are you planning to pursue your Master's degree abroad? Connect with Canam - leading study abroad consultants, to learn more today.

FAQ
What is an SOP for a Master's degree abroad?
A Statement of Purpose (SOP) for Masters abroad is an essay that outlines a student's academic background, work experience, career goals, and motivation for pursuing a specific graduate program in a foreign country.

How long should an SOP be?
Statement of Purpose (SOP) should be 800-1000 words long essay.

Why is SOP written for the admission process?
The primary purpose of an SOP is to show your academic background, interests, motivations, and why you should be selected for the chosen program.

What should be included in an SOP?
An effective SOP should include the following-
1. Introduction
2. Educational background
3. Professional experience (if any)
4. Interests
5. Motivation to choose the specific program and university
6. Career goals and aspirations
7. Conclusion
Should I explain low grades in my SOP?
If you have low grades in your academic record, it is advised to address them briefly in your SOP. Explain them, focusing on how you have learned from these experiences.
When should I begin to write my SOP?
Start working on your SOP in advance of the application deadline. A few months before to have enough time for the research and editing your SOP.
Get great articles direct to your inbox
The latest news, articles, and resources, sent straight to your inbox every month.
Popular Universities to Study Abroad
World class education waiting for you.
Latest at CANAM
Events, webinar, college / university visits and more.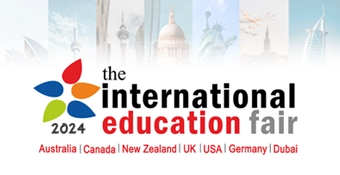 The International Education Fair
Study in Canada, UK, USA, Australia, NewZealand, Dubai, Germany
18th Jan to 25th Jan • 10:30 AM to 5:00 PM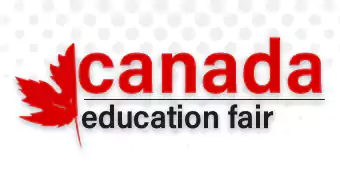 Canada Education Fair
Study in Canada
Mehsana • 11:00AM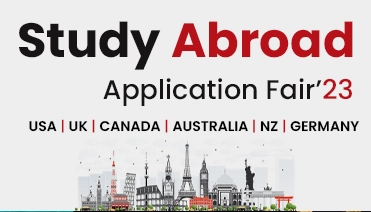 Study Abroad Application Fair
Study in Canada, UK, USA, Australia, NewZealand, Germany • Application Days
Jagraon • 11:00AM
Blogs and Articles
Curated content to keep you updated on the latest education trends, news and more.
Related Blogs and Articles
A little effort to provide an authentic and reliable content for keen readers!!
Statement of Purpose | How to Write | Format
What is a Statement of Purpose?A statement of purpose is a document that students write to the visa officer to express their intentions to study in a ...
Updated on • 06-09-2023 • SOP