• SOP
Letter of Recommendation (LOR) for USA: University Requirements, Sample and Writing Tips
970 Reads

3 min Read
By:

CANAM Group

Updated On:

Aug 14,2023 05:01 PM IST
Letter of Recommendation (LOR) is essentially a document from the employer or professor stating one's achievements and contributions to the organization, thus adding credibility to the application. So writing a LOR which will effectively communicate skills is very crucial for further success. The main goal of this letter is to present a clearer and favourable image of past experiences, skills, achievements and contributions.



Letter of recommendation (LOR)- Letter of Recommendation provides comprehensive insight to admission officer of relevant university and could heighten the chance of successful admission procedure. Every candidate aiming for studying abroad requires minimum 3 LOR's in case of all courses and for each and every university. Likewise, a letter of recommendation for USA is also a significant requirement for admission at every study level, right from bachelor to doctoral. The main guidelines to write a LOR is more or less similar throughout all the universities of the USA. Only number and type of letters may vary according to different institutes. To make it clearer, a letter of recommendation differs from a reference letter in a way that it will always focus more on some specific abilities and skills, whereas reference letter is a presentation of one's character and personality.

Types of Letter of Recommendation
Academic LOR-
It is a letter recommendation specifically provided by either faculty members, teacher, principal or counsellor of previously attended institution. This letter is utilized for applying to undergraduate programs abroad.
Professional Letter of Recommendation- At times, when applying for academic degree abroad, universities ask for professional LOR as well along with updated CV or a resume. When specifically applying for professional courses like MBA programs.
University Requirements for USA- Letter of recommendation
UNIVERSITY
LOR for UG Courses
Princeton University
LOR- School Counsellor
LORs- Subject teachers
University of Pennsylvania
LOR- School Counsellor
LORs- Subject teachers
Columbia University
LORs- Subject teachers
LOR- Maths or Science teacher
University of Chicago
At least two LORs
LOR- Math or Science teacher
Yale University
LOR- School Counsellor
LORs- Subject teachers
Cornell University
LOR from School Counsellor
California Institute of technology
LOR- Math or Science teacher
LOR- Social Studies or Humanities teacher
Massachusetts Institutes of Technology
LOR-School Counsellor
LOR-Humanities teacher
LOR- Math or Science teacher
Harvard University
Two LORs from Subject teachers
Stanford University
Two LORs from Subject teachers
Who should write a Letter of Recommendation?
Recommendation Letter should be written by someone senior and getting it written from juniors is never advisable.

It should be preferably by someone with whom one has worked in the past and so who is aware of one's work and personality.

It should be someone who has positive impact on them about the candidate as someone who has vague idea about one's work and characteristics will not be able to justify the letter.

Candidates can ask their recent professors and supervisors and businessmen can request their vendors, bankers, advisors, investors who are well versed with the work.

It is never written by family members or friends.
Writing tips for Letter of Recommendation (LOR)
It's very important to keep the information accurate and it should be ensured that association and its tenure is mentioned.

A letter of recommendation is generally 400-500 words long, or else according to the word limit specified by the university.

Candidate's skills, strengths, abilities as well as weaknesses are to be mentioned in the essay.

One thing is to be understood that LOR is not a repetition of an SOP as they are two different documents altogether.

Majority of universities demand LOR to be written on the official letterhead of the previous institution.

LOR is expected to demonstrate diverse perspectives as well as aspects of one's personality. To achieve this goal, the writer should better be the one who knows the candidate better and has witnessed their work quality.
These points could be answered related to this as:
In what capacity one knows the applicant?
Years of association
Subject taught during mentioned semesters

How was the writer able to evaluate the candidate's ability?
Comparison with fellow students in positive manner

A student's potential should be highlighted by a supporting instance to completely create valid impression on the admission counsellor.
Steps to write a Letter of Recommendation:
Address the letter to the relevant authority

Briefly discuss the purpose of the letter

Highlight applicant's best attributes and the way in which one suits the position.

Conclude the letter with an affirmation to stand by the recommendation.
Key points in LOR Formatting:
A4 size paper should be used for LOR.

It should be written on white background with black ink.

Font size should be 11-12.
One inch margin from all sides should be maintained.
Sample of the Letter of Recommendation

Academic Letter of Recommendation:

Date

Dear/ To whom it may concern

I am writing to recommend (name) for (recommended course or position).
I have known (name) for (number of years). He/she has been a student in my (class). We have also worked on (other projects) together.
I have always known (name) to be (qualities).
I was especially impressed with his/her work on (task) where he/she was able to (accomplishment).
Based on our experience together, I can confidently recommend (name) for (course).
Sincerely
Name/ Signatures.

Conclusion:
The LOR is an important document in the application process and so it should not be taken lightly. It is essential to build a strong impression along with other grades to be mentioned on the LOR.

FAQ
How to address a letter of recommendation?
Write writer's address in the top left section of the letter, followed by the date.

Under the address, write the recipient's name and address.


How to sign off a letter of recommendation?
One should initiate closing statement with "In conclusion", or in summary", before providing complete recommendation for the candidate. Finally, one can sign off with "Yours's Sincerely".
Should the grades or scores mentioned in LOR?
They are already mentioned in application form and CV, so these are not required to be mentioned in LOR.
Get great articles direct to your inbox
The latest news, articles, and resources, sent straight to your inbox every month.
Popular Universities to Study Abroad
World class education waiting for you.
Latest at CANAM
Events, webinar, college / university visits and more.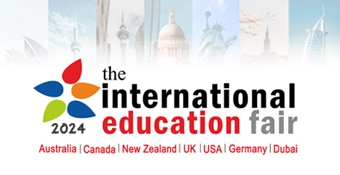 The International Education Fair
Study in Canada, UK, USA, Australia, NewZealand, Dubai, Germany
18th Jan to 25th Jan • 10:30 AM to 5:00 PM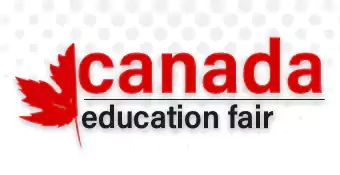 Canada Education Fair
Study in Canada
Mehsana • 11:00AM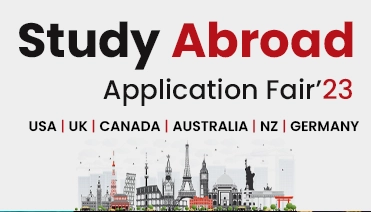 Study Abroad Application Fair
Study in Canada, UK, USA, Australia, NewZealand, Germany • Application Days
Jagraon • 11:00AM
Blogs and Articles
Curated content to keep you updated on the latest education trends, news and more.
Related Blogs and Articles
A little effort to provide an authentic and reliable content for keen readers!!
Statement of Purpose | How to Write | Format
What is a Statement of Purpose?A statement of purpose is a document that students write to the visa officer to express their intentions to study in a ...
Updated on • 06-09-2023 • SOP