• Study in Canada
Masters in Accounting in Canada- Universities, Eligibility, Admission Process, Scholarships and Jobs
1450 Reads

3 min Read
By:

CANAM Group

Updated On:

Nov 03,2023 04:53 PM IST
Find the path to academic and professional success in-depth, a complete guide on obtaining a Masters in Accounting in Canada. Discover program details, eligibility criteria, funding possibilities, and prospective career routes to put students on the right track for success in the Canadian accounting industry.
Canada is known for being internationally diverse and offering excellent educational opportunities. As a global nation,
Canada
welcomes candidates from all over the world. Many universities and colleges are offering a variety of program options. The economy of Canada is stable, and the scope for business is vast. Students who wish to pursue a Master's in Accounting have many opportunities in Canada. In this blog, applicants will get to know about Masters in Accounting in Canada, along with different program options, career opportunities, and the necessary steps required to start on this academic journey.
Understanding the Masters in Accounting Program in Canada
The goal of a Masters in Accounting in Canada is to give students more expertise and skills in the field of accounting along with subjects such as taxation, project management, bargaining and negotiation and so on. The program usually runs one to two years, depending on the university and the selected specialization.
Why Study Masters in Accounting in Canada?
• Quality Education - Universities in Canada rank high in terms of their education standards and are recognized worldwide.
• Multicultural Environment - Canada is known for its diverse and inclusive society. Students studying in Canada get the opportunity to receive a holistic and enriching learning experience.
• Work Opportunities - Canada provides international students with opportunities to work both during and after their studies, adding to a student's experience and exposure.
•
Post-Graduation Pathways
- The country offers various immigration pathways for international students who wish to stay and work in Canada after completing their degrees, providing a clear path to permanent residency.
Universities offering Masters in Accounting in Canada
The table below mentions universities in Canada that offer Masters in Accounting.


Syllabus for Masters in Accounting in Canada
Typically, a Masters in Accounting program in Canada covers the following topics:


1. Accounting Case Studies
2. Performance Management
3. Advance Auditing
4. Strategic Tax Planning
5. Finance in Professional Accounting
6. Bargaining and Negotiation
7. Project Management
8. Accounting and Business Strategy
Career Opportunities in Canada after Completing Masters in Accounting
The following job roles are available to Accounting graduates in Canada:
• Tax Auditor: Auditors check financial records for accuracy and respect to rules and laws controlling accounting. They are employed in public accounting businesses, corporations, and governmental institutions and among the many industries.
• Management Accountant: Management accountants focus on providing financial information for internal decision-making within organizations.
• Chartered Professional Accountant (CPA): Earning a CPA designation is a common career goal for accounting graduates. CPAs in Canada have various career opportunities in corporate finance, public accounting, government and more.
• Tax Consultants: Tax Consultants help people and businesses understand complex tax rules to improve their tax strategy further. They may also work for public accounting firms or have specific expertise in the corporate tax division.
• Financial Analyst: Financial analysts are responsible for assisting companies in making informed decisions. They examine financial data, estimate investment opportunities, and offer suggestions.
Admission Requirements for Masters in Accounting in Canada
Admissions to a Masters in Accounting program in Canada is competitive. Universities typically have specific requirements for prospective students. While these requirements may vary between institutions, some common prerequisites include:
• Bachelor's Degree: Universities usually, may require a bachelor's degree, a 4-year course in accounting and overall score of 70-75%. However, some programs accept diverse academic backgrounds but might have additional conditions.
• GPA: Universities often have a minimum GPA requirement for admission. A solid academic record can enhance a student's chances of acceptance into the program.
•
Statement of Purpose
: Universities and colleges ask students to submit a statement detailing their educational and professional objectives and reasons why they want to pursue a Masters in Accounting in Canada.
•
Letters of Recommendation
: Applicants are usually asked to provide letters of recommendation from professors or professionals who can vouch for their academic or professional capabilities.
• English Language Proficiency: Students are required to provide proof of English proficiency through tests like IELTS or TOEFL.
•
Scholarships
: Many universities and external organizations offer scholarships and grants to international students. Scholarships provided by these universities can be based on academic merit, financial records, or related to the student's specific study field. To get more information on the scholarship requirement, connect with the expert
study abroad consultants
at Canam.
Admission Process for Masters in Accounting in Canada
Students interested in pursuing a Masters in Accounting in Canada must follow the below-mentioned steps to secure admission to their dream university-
• Research Programs: Connect with the counsellors at Canam or log on to the website to explore different universities and their masters in Accounting programs. Consider factors like curriculum, specializations, location and reputation.
• Check Admission Requirements: Review the admission requirements for the chosen programs and universities, and make sure to note the admission criteria.
• Prepare Application Materials: Gather all required documents, such as transcripts, standardized test scores, Statement of Purpose (SOP) and Letter of Recommendation (LOR).
• Apply: Make sure that submission of the application is made before the deadline.
• Secure Funding: Research scholarship opportunities, assistantships and other funding sources to support higher education.
• Visa and Immigration: Once accepted, apply for a student visa to study in Canada.
• Prepare for Arrival: Applicants should make plans regarding accommodation, finance and travel arrangements well in advance.
Conclusion
Students can start their career with a Masters in Accounting in Canada. The country has opened doors for students worldwide in finance and accounting. The Canadian government offers an exciting career for overseas students hoping to flourish in accounting because of its excellent educational system, multicultural society and numerous opportunities for practical experience. To know more about master's degree options in Canada or to apply to your preferred institute, contact Canam Consultants today!
Also read
:
Courses in Canada for International Students
FAQ
Is it beneficial to get a Masters in Accounting degree in Canada?
An individual who wants to learn more about accountancy and its applications can pursue Masters in Accounting in Canada. Canada is one of the most desired study-abroad locations. While studying in Canada, students can also find more employment chances.
Which country is best for a Masters in Accounting?
Some popular countries to study for a Master's in Accounting include the USA, UK, Canada, Australia, Germany, France and others. Individuals can pursue a Masters in Accounting in any of these nations.
What minimum degree is required to pursue a Masters in Accounting in Canada?
An undergraduate degree in accountancy or a closely related field with a minimum total percentage of 60-70% is the minimum requirement for applying to an institution in Canada for a Masters in accounting.
What professional options are available in Canada after receiving a Master's in Accounting degree?
Some possible job options are:
1. Continue your study by earning a doctorate
2. Launching your own accounting business.
3. Get employed as an auditor, consultant, or accountant.
Which degree in accounting in Canada is the best?
Some popular accounting degrees offered in Canada are the Masters in Accounting and BBA in Accounting.
Get great articles direct to your inbox
The latest news, articles, and resources, sent straight to your inbox every month.
Popular Universities to Study Abroad
World class education waiting for you.
Latest at CANAM
Events, webinar, college / university visits and more.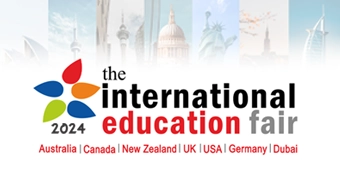 The International Education Fair
Study in Canada, UK, USA, Australia, NewZealand, Dubai, Germany
18th Jan to 25th Jan • 10:30 AM to 5:00 PM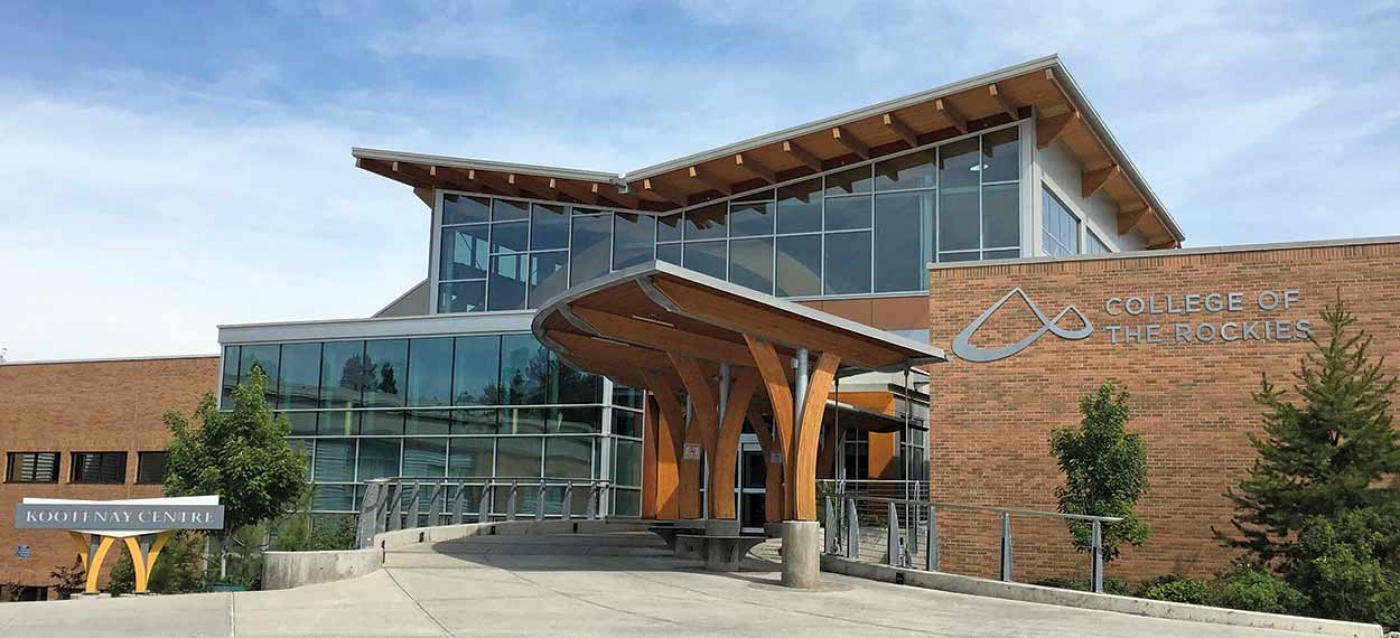 University Visits - College of the Rockies
Study in Canada • University Visit
Chandigarh • 10:30AM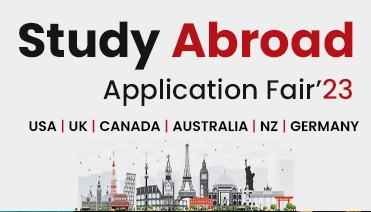 Study Abroad Application Fair
Study in Canada, UK, USA, Australia, NewZealand, Germany • Application Days
Nathana • 11:00AM
Blogs and Articles
Curated content to keep you updated on the latest education trends, news and more.
Related Blogs and Articles
A little effort to provide an authentic and reliable content for keen readers!!