• USA • IELTS
IELTS Band Requirements for USA
19764 Reads

3 min Read
By:

CANAM Group

Updated On:

Jul 19,2023 10:49 AM IST
USA is one of the most reputed study-abroad destinations among international students. The blog provides detailed information on IELTS band requirements for the USA after class 12th, graduation and master's.

The USA holds the global reputation of offering post-secondary education opportunities, unlike any other popular study-abroad destination. With over 100,000 students studying in the 2021/22 academic session, the country remained a top choice among Indians pursuing higher education.

In order to apply for study in any American institute, the aspirants must submit a range of documents to start the admission process. These documents may include the previous academic record, financial documents, employment record and proof of English proficiency.
Acceptable English Language Proficiency tests in the USA
All international students are required to showcase their English skills by clearing certain standardized tests before beginning the admission process at US universities and colleges. Some of the popular tests accepted by the majority US academic institutes are:

International English Language Testing System (IELTS)
Test of English as a Foreign Language (TOEFL)
Cambridge Assessment English (CAE)

This article emphasizes every aspect of the IELTS test along with the IELTS band requirements for the USA.
Why prepare for IELTS test to study in the USA?
Every educational institute believes in the language accuracy analyzed by the IELTS exam as it examines a candidate's proficiency in listening, reading, writing and speaking in English.

USA IELTS Band Requirement 2023
Every university and college has individual band requirements for IELTS, which is why test takers need to focus on scoring the required band. However, the minimum IELTS requirement for admission in top US institutes is 6.0 band in every module with not less than 6.5 band overall. The IELTS band score for the USA ranges from zero to nine and increases only by 0.5. Below is the score scale for each band score for reference:

| | |
| --- | --- |
| Level of Excellence | IELTS Band |
| Expert user | 9 |
| Very good user | 8 |
| Good user | 7 |
| Competent user | 6 |
| Modest user | 5 |
| Limited user | 4 |
| Extremely limited user | 3 |
| Intermittent user | 2 |
| Non-user | 1 |
| Did not attempt | 0 |
Band Requirement for America after 12th
Apart from university conditions, the IELTS requirement is also based on the type of course a student chooses to study. Students can find the course-based requirements on the institute's official website or inquire about it from their study abroad consultant.

Band Requirement for America after Graduation
For students planning to enrol for post-secondary education in the USA, most of the academic institutes of the USA accept an IELTS score of 6 to 6.5, which can also increase to 7 depending on the choice of course a student opts.

IELTS Requirement for USA for Master's
The IELTS requirement to pursue a post-graduation course in the USA varies from institute to institute; however, the minimum requirement for most universities is a 7.0 band.

Required IELTS score to study in USA

| | | | |
| --- | --- | --- | --- |
| Institute Name | Province | Minimum IELTS score for Undergraduate Courses | Minimum IELTS score for Postgraduate Courses |
| | Massachusetts | 6.5 | 7.0 |
| Wright State University | Ohio | 6.5 | 7.0 |
| | California | 6.5 | 7.0 |
| | Minnesota | 6.5 | 7.0 |
| | Massachusetts | 6.5 | 7.0 |
| | California | 6.5 | 7.0 |
| | New York | 6.5 | 7.0 |
| | California | 6.5 | 7.0 |
| | Illinois | 6.5 | 7.0 |
| | Arkansas | 6.5 | 7.0 |
| | California | 6.5 | 7.0 |
| | Michigan | 6.5 | 7.0 |
| | California | 6.5 | 7.0 |
| | Florida | 6.5 | 7.0 |
| | Florida | 6.5 | 7.0 |
| | Ohio | 6.5 | 7.0 |
| | Massachusetts | 6.5 | 7.0 |
| | Illinois | 6.5 | 7.0 |
| | Connecticut | 6.5 | 7.0 |
| | Arizona | 6.5 | 7.0 |
| | California | 6.5 | 7.0 |
| | New York | 6.5 | 7.0 |
| | Kansas | 6.5 | 7.0 |
| | Alabama | 6.5 | 7.0 |
| | Ohio | 6.5 | 7.0 |
| | California | 6.5 | 7.0 |
| | New Jersey | 6.5 | 7.0 |
| | South Dakota | 6.5 | 7.0 |
Tips for scoring well in IELTS:
1. Thoroughly study the exam format: The first step is to get aware of the exam details, its modules, duration, question types, instructions, etc.
2. Practice according to the allotted time: IELTS is a time-based test, and to get a high test score, candidates should begin practising as per the time allotted for every section.
3. Focus on reading through a variety of resources: Next is to focus on the speed of reading while managing the time. Candidates can improve their reading by reading read news, website academic articles, and previously asked questions.
4. Enhance listening skills: Listening can be the scoring module only for those who spend time polishing their listening skills. Students can enhance their listening ability by listening to English podcasts, news, movies, songs, radio, etc.
5. Explore ways to build vocabulary: Students aiming to score beyond 7 in IELTS should focus on improving their word choice, connotation, synonyms, etc. This helps not only in the Writing section but also in Speaking.
6. Work towards improving writing skills: Writing is the most crucial section of the IELTS exam as it requires students to give their point of view on a certain topic while being grammatically correct. It requires a lot of practice to score well. Student should read articles, editorials and other segments that provide a writer's opinion on a certain topic to sharpen their writing skills.
7. Practice speaking: To score high in speaking, candidates are advised to converse in English with their peers, friends and relatives whenever possible, which greatly helps to build confidence and fluency while focusing on pronunciation.
8. Seek assistance from an expert: Candidates should get advice from IELTS trainers who are well aware of the test format. They not only help students to understand the test requirements but also teach about the tips and tricks that can guide the test takers in the best possible way.

What should be done in case of an insufficient band score?
If any candidate fails to achieve the required band score, they can contact the admissions officer of the concerned university they wished to apply to and can seek information on whether their profile can be accepted on their current score or if there is any other provision to apply for admission.

Conclusion:
However difficult clearing an IELTS exam may sound, it is not that complicated. With the proper preparation, coaching and guidance, scoring 6.0 or above get easy. With experience of more than two decades, Canam has helped thousands of students realize their dream of studying in the USA by not only helping them apply to the institute of their choice but also offering them the right kind of preparation for IELTS.

To connect with our expert consultants online, visit the nearest Canam office today or interact with them online on our official website.
FAQ
What is the minimum IELTS band for the USA?
In order to acquire a study visa in the United States, international students are required to score a minimum of 6.0 band in each module with an overall score of 6.5.

Is IELTS 6 accepted in the USA?
While many universities in the USA accept admission if a student scores 6 band in IELTS, it is always suggested to aim for a higher band score to improve the admission prospects into top academic institutes.

Which country accepts 5.5 bands?
With a score of 5.5 bands, students can apply to study in some of the academic institutes of Singapore, Dubai, New Zealand, Canada, Poland, Greece, etc., where they can get an IELTS waiver.

Is 5.5 bands eligible for USA?
In general, the majority of US universities and colleges require students to score a minimum of 6 band in every IELTS module. However, some institutes also accept applications from students scoring 5.5 by focusing on other factors of their profile.

Can I go to the USA with only IELTS?
While IELTS as proof of English language proficiency is one of the crucial documents required to apply for study in the US, it is not the only factor. Students need to submit other documents like academic mark sheets, Statement of Purpose (SOP), Letter of Recommendation (LOR), etc., to go to the USA for educational purposes.

How much IELTS score is required for a scholarship in the USA?
Ideally, the acceptable IELTS score to study in the USA is 6.5 band overall, however, to get a scholarship, students should aim a little higher and try to achieve an overall score of 7 or above with not less than 6.5 in each module.

Get great articles direct to your inbox
The latest news, articles, and resources, sent straight to your inbox every month.
Popular Universities to Study Abroad
World class education waiting for you.
Latest at CANAM
Events, webinar, college / university visits and more.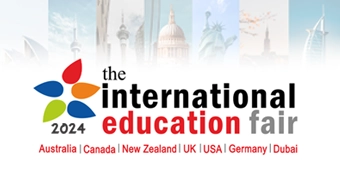 The International Education Fair
Study in Canada, UK, USA, Australia, NewZealand, Dubai, Germany
18th Jan to 25th Jan • 10:30 AM to 5:00 PM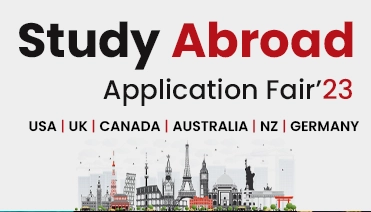 Study Abroad Application Fair
Study in Canada, UK, USA, Australia, NewZealand, Germany • Application Days
Multiple Location • 11:00AM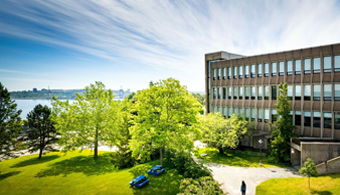 University Visits - Mount Saint Vincent University
Study in Canada • University Visit
New Delhi • 12:00PM
Blogs and Articles
Curated content to keep you updated on the latest education trends, news and more.
Related Blogs and Articles
A little effort to provide an authentic and reliable content for keen readers!!