• Study in Canada • Courses in Canada
Advantage of taking Health Science Course at Under-graduate level in Canada
1375 Reads

3 min Read
By:

CANAM Group

Updated On:

Sep 12,2023 05:26 PM IST

As the world is constantly being exposed to some or the other forms of illness, it is becoming necessary to have qualified personnel hired in every realm of the healthcare sector. As a result of this, healthcare as an industry is expanding at a fast pace adding new areas of research and study, including the popular field, Health Science.
As the term suggests, Health science refers to the application of science to health-related topics like medicine, nutrition, and environmental health. Those who are unaware of the term Health Sciences can define it as the study of improving healthcare systems and policies along with the knowledge from STEM disciplines, i.e. Science, Technology, Engineering, and Mathematics. In essence, Health Science is a multidisciplinary field in which a student gets to study healthcare management, human illness, nutrition, disease, addiction, autism, mental health, therapy, anatomy, and patient circumstances.
Pursing such courses in the home country is beneficial but studying the same offshores not only improves a students knowledge but also improves the other areas of their skillset. Students can choose to study health science courses from any country abroad, yet, the pedagogical methods used in Canada are considered one of the best. The curriculum designed by academic institutes helps students to have theoretical knowledge about health care which forms a firm base for practical implementation. For international students, health science courses in Canada open doors for well-paying career opportunities.
Our health science degree like MBBS, BDS, MDS, BPharm etc. are not recognized to move further into practicing as Doctors, Dentists or Pharmacists as these are licensed professions in Canada. Licensing takes years of hard work and multiple levels of exams to clear. Taking up a Health science degree at UG levels makes the process easier and smoother.
Reasons to study health science course in Canada:
One of the primary reasons to select Canada as a study abroad option is the countrys advanced Health Care System which provides ample opportunities for students to pursue a career in health science. Canada offerssome of the best institutions of Health Sciences known to offer world-class education and training. Another major reason to study here is the availability of the latest study material, well-researched scholars, flexible fee structure and a culture-rich study environment.
Popular health science programs offered in Canada:
From nursing to medical science, students can choose to study from a wide range of program options available in health science. Every academic institute in Canada is designed to enhance the overall student experience with the required technology and latest tools for such courses. Some of the courses include:
Bachelor's in Health Science
BA in Health and Community Service
Bachelor in Healthcare Management
Bachelor Of Science In Nursing
Bachelor Of Psychiatric Nursing
Bachelor Of Applied Health Science In Paramedic
Bachelor Of Kinesiology
Bachelor Of Human Kinetics
Bachelor Of Science In Health Information Science
Bachelor Of Science In Human Nutritional Sciences
Bachelor Of Science, Biotechnology
Bachelor Of Medical Laboratory Science
Bachelor Of Health In Biomedical Sciences
Bachelor Of Health Science In Respiratory Therapy
Bachelor Of Science In Bioveterinary Science
Bachelor Of Technology In Digital Health
Canada also offers Under-graduate courses at Diploma & Advance Diploma level. Some Popular courses are :
Dental Assistance
Dental Hygiene
Denturism
Medical Laboratory Technology
Occupational/Physical Therapist Assistant
Practical Nursing
Therapeutic Recreation
Medical Laboratory Assistant
Food Technology
Human Kinetics - Exercise Science
Admission Requirements for health science courses in Canada:
Students planning to study Health Science in Canada need to clear certain specific eligibility criteria based on the requirements of the academic institute they choose to study in. However, there are some common requirements that every student must fulfill, such as:
The student must have passed 12th grade or equivalent degree.
If you also wish to pursue a career in Health science but are confused with the range of available options, log on to the website today to search on the basis of your profile or book a virtual counseling session with our expert advisors who will help you choose the best.
Get great articles direct to your inbox
The latest news, articles, and resources, sent straight to your inbox every month.
Popular Universities to Study Abroad
World class education waiting for you.
Latest at CANAM
Events, webinar, college / university visits and more.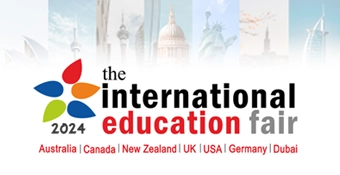 The International Education Fair
Study in Canada, UK, USA, Australia, NewZealand, Dubai, Germany
18th Jan to 25th Jan • 10:30 AM to 5:00 PM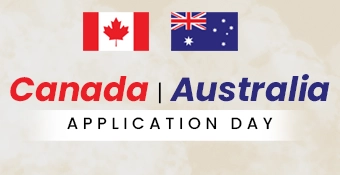 Canada & Australia Application Day
Study in Canada, Australia • Application Days
Multiple Location • 11:00AM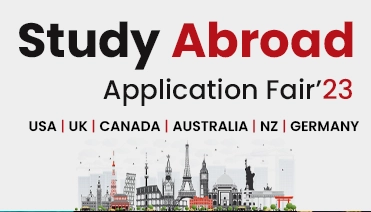 Study Abroad Application Fair
Study in Canada, UK, USA, Australia, NewZealand, Germany • Application Days
Bhucho Mandi • 11:00AM
Blogs and Articles
Curated content to keep you updated on the latest education trends, news and more.
Related Blogs and Articles
A little effort to provide an authentic and reliable content for keen readers!!