• USA
What are the Documents required for Applying to US Universities?
2003 Reads

3 min Read
By:

CANAM Group

Updated On:

Aug 09,2023 02:15 PM IST

Study in USA is a dream of the majority of students in India. If we talk about the most preferred Study abroad destinations across the globe, the USA comes on top of the list. India and China are the countries from where the most number of students go to the USA to pursue their higher studies, and the reason behind it is obvious; the country provides High-quality education, Research and Training opportunities, Academic Flexibility, a multicultural environment, Career Opportunities and has some of the top universities and Colleges!
If you are a student planning to study in USA, this blog by Canam Consultants will help you learn about the documents you need to apply to US universities and turn your dream of studying abroad into a reality easy.
Documents required for Applying to US Universities
Valid passport
The first and most important document you should have to apply to US Universities is a Valid passport, and your passport must be valid after six months of completing your course. It would be best to keep the photocopies of both the first and last pages of the passport.
English Proficiency Test Scores
If you are from a non-native English speaking country, you will need to prove your proficiency in the English language through exams like IELTS, or the International English Language Testing System and TOEFL, Test of English as a Foreign Language Exam. It is because you will study English in the US, and universities want to make sure that the language doesn't become a barrier in your studies. You are needed to send the GRE/GMAT/SAT and TOEFL/IELTS scores online to universities through the ETS website.
Statement of Purpose
The next thing you are required to submit is a Statement of Purpose. A Statement of Purpose (SOP) is a personal statement that explains your educational background, professional experience, and reasons for studying abroad. It explains your dreams and aspirations, career goals, and future plan, enabling the admission committee to know your intentions behind studying abroad.
Mark sheets, Transcripts and Work Experience letters
Institutions in the US require your attested mark sheets from class IX onwards, and it would be best if you keep copies of the mark sheet at the time of admissions. If you have worked in an organization, make sure you attach the work experience letters from the concerned organizations.
Proof of Funds
To apply for admission to US institutions, students must submit proof of funds. The universities need this information to ensure an applicant's financial stability for academic fees and to determine a student's eligibility for aid/ scholarship. Universities may ask for a bank statement declaration for this.
Letter of Recommendation (LOR)
Professors or managers provide a letter of recommendation, and it speaks about your achievements at the college or the workplace. This letter helps the admission committee to know and understand more about the applicant. These are submitted online, and depending on the course you wish to pursue, you are required to provide two to three recommendations.
Certificates for Extra-Curricular Activities
If you have been good at extra-curricular activities, it is recommended that you should add relevant certificates and increase the appeal of your application to your desired college or University in the USA. The colleges and universities highly prefer students who excel at Extra-Curricular Activities and have an excellent academic background.
Conclusion:
We hope this blog helped you learn about the documents you need to apply to US universities.
Canam consultants keep bringing essential information related to studying abroad through daily blogs. If you are a student planning to study in the USA after the 12th or after Graduation, Canam Consultants can help you explore study options, get admission to your favourite College/University in the USA and study your preferred program. Canam Consultants help students in India explore Study abroad options in countries like the USA, Canada, Australia, New Zealand, the United Kingdom, Ireland, and Singapore and fulfil their Study and career goals.
Get admission into your favourite university, and fulfil your dream of studying abroad with trusted guidance from experts and certified councillors at India's leading Study Abroad Consultants - Canam Consultants.
Get great articles direct to your inbox
The latest news, articles, and resources, sent straight to your inbox every month.
Popular Universities to Study Abroad
World class education waiting for you.
Latest at CANAM
Events, webinar, college / university visits and more.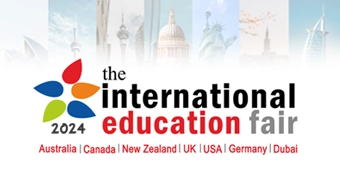 The International Education Fair
Study in Canada, UK, USA, Australia, NewZealand, Dubai, Germany
18th Jan to 25th Jan • 10:30 AM to 5:00 PM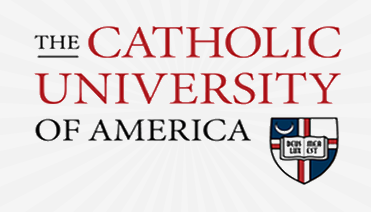 University Visit - The Catholic Univeristy
Study in USA • University Visit
Hyderabad-Kukatpally • 11:30AM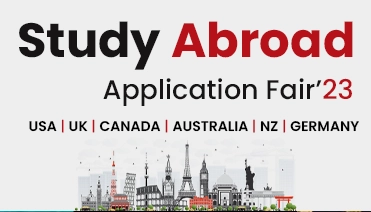 Study Abroad Application Fair
Study in Canada, UK, USA, Australia, NewZealand, Germany • Application Days
Jagraon • 11:00AM
Blogs and Articles
Curated content to keep you updated on the latest education trends, news and more.
Related Blogs and Articles
A little effort to provide an authentic and reliable content for keen readers!!