• Colleges in Canada
A Glimpse of Canadian University Classroom
113 Reads

3 min Read
By:

CANAM Group

Updated On:

Oct 23,2019 07:39 AM IST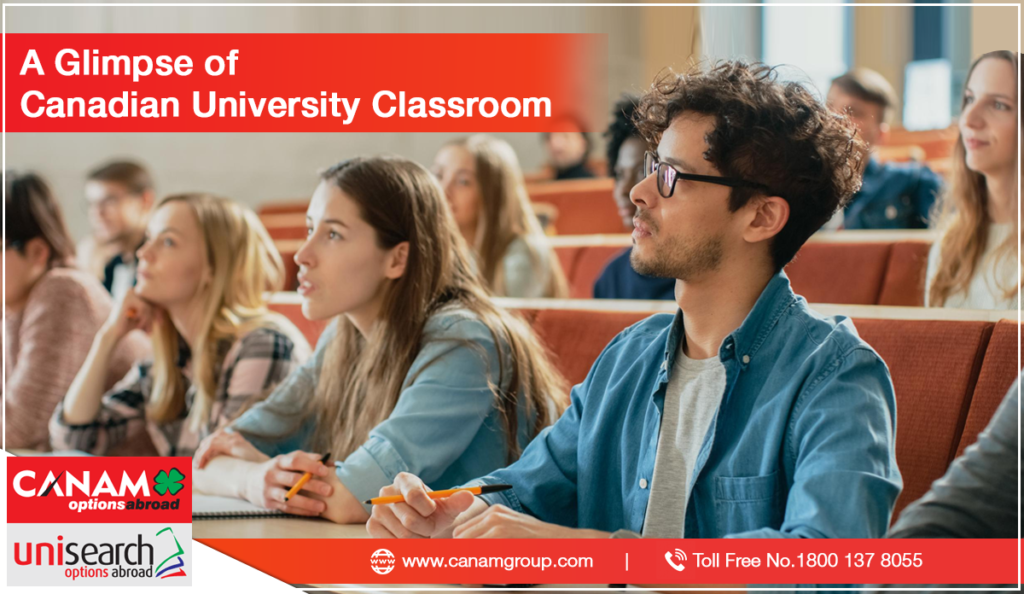 Canada is one such country that's been allured by a maximum of the international education aspirants. The classroom system in Canadian universities is tremendous and to study in it is once in a lifetime experience for international student. It may be overwhelming for the student entering this system for the first time.
Here is a glimpse of the Canadian university classroom:

System of teaching and learning
The system of education here in Canada is more of an application based rather than theory based. The focus here is to improve one's practical skills along with providing theoretical knowledge.  The textbook knowledge is not considered the only means to provide information to the students, but teachers also use real-life examples, field research and case studies to explain different concepts. The students will have a better and clear understanding of the topics taught to them by the application based methods. It helps in their overall development. Being technologically advanced, teachers use an online portal to teach and deliver lectures. Students are well equipped with the notes in advance and have access to the solutions to the problems as well as they can contact their professors for any kind of assistance. Online portals have all the information about the syllabi, practicals or the assignments combined. It is a platform that connects a student and a teacher and makes life simpler for a student.
Addressing the Professors
In Canada, addressing the teacher or a professor is entirely different from the way it is done in India. Here, students do not call them titles like sir or madam but call them with their names respectfully. This makes the connection between the two, more informal and friendly. A student does not feel hesitant while talking to the teacher.
Assignments and Project Work
There isn't any specific kind of assignment or project work that is designed for students; it all depends upon the course, teacher's teaching styles, etc. They can range from articles to practice papers to research reports to field experiments or studies. Here, assignments are given more importance than it's given in India. They account for the final student grades at the end of the semester.  Assignments are not only given individually but are also assigned to a group of students too. Group work inculcates the feeling of teamwork and skills of adjusting and understanding others. It will also help students to meet and connect with fellow mates.
A graduate student has a privilege to be designated as teaching assistants or research assistants in his department. Teaching assistance includes students spending at least 12 hours in a week for preparation, lecturing or laboratory instructions. Research assistantships are mostly a part of graduate student's degree requirements. The responsibilities, work roles, and stipend, depend upon the department and the research project a student is undertaking.
The classroom system in Canada is enriching and lead towards the overall growth of the students.
Get great articles direct to your inbox
The latest news, articles, and resources, sent straight to your inbox every month.
Popular Universities to Study Abroad
World class education waiting for you.
Blogs and Articles
Curated content to keep you updated on the latest education trends, news and more.
Top 5 Countries for Indian Students to Study MBBS Abroad at Low-CostBachelor of Science, Bachelor of Medicine (MBBS), is an undergraduate course for a...
Updated on • Jan 28,2023 12:51 PM IST • Courses in Canada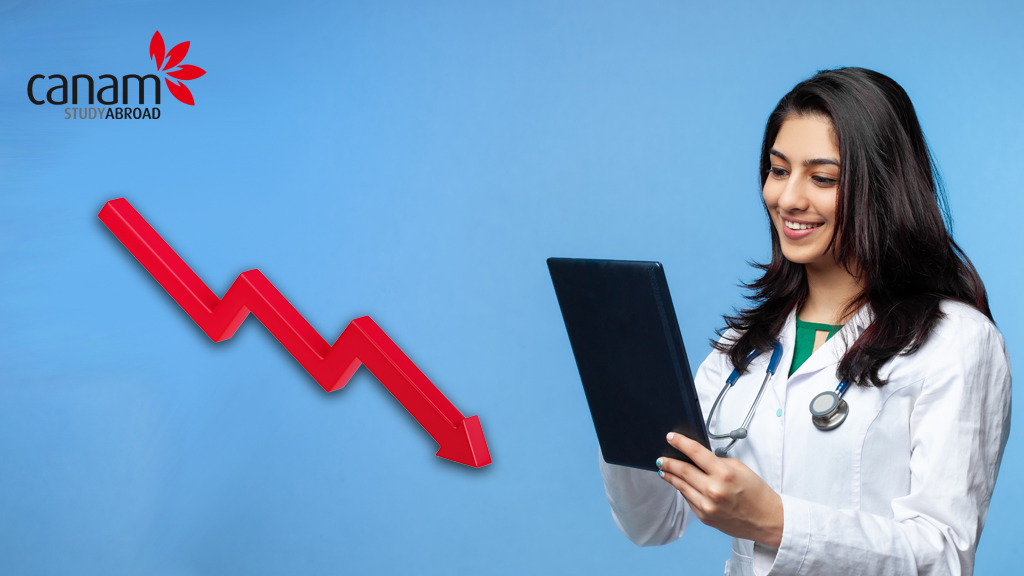 May Intake in Canada 2023A hub for international students, Canada is considered to be the most sought-after country for studying abroad. It offers hig...
Updated on • Jan 27,2023 11:20 AM IST • Study in Canada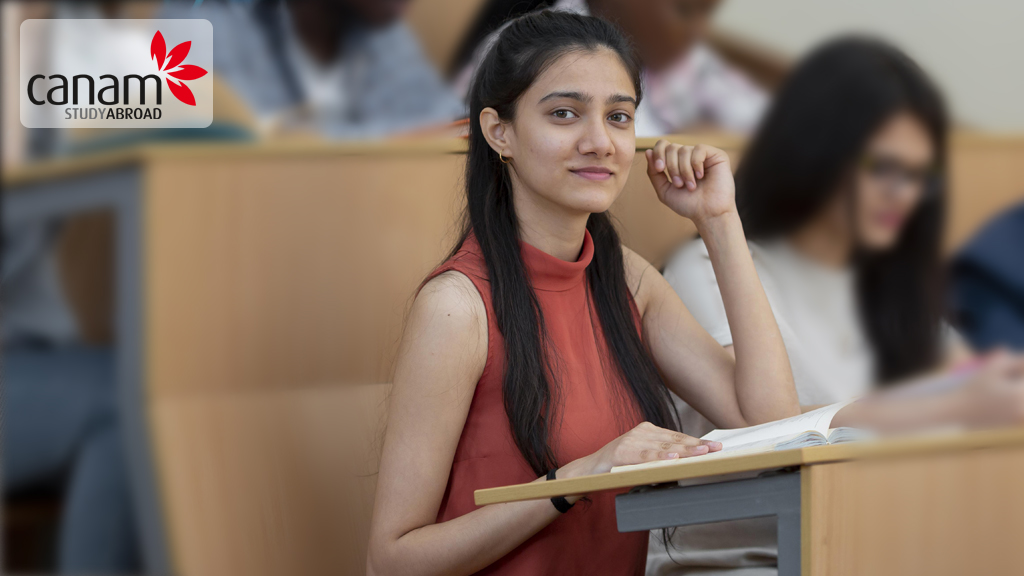 Related Blogs and Articles
A little effort to provide an authentic and reliable content for keen readers!!
Top Colleges in Canada by Province
Canada!!! The most popular study destination for international students. It's like you listen to someone talking about moving abroad, and today, t...
Updated on • 30-11-2021 • Colleges in Canada