• New Zealand
Highest Paying jobs in New Zealand for International students
1527 Reads

3 min Read
By:

CANAM Group

Updated On:

Nov 16,2023 12:27 PM IST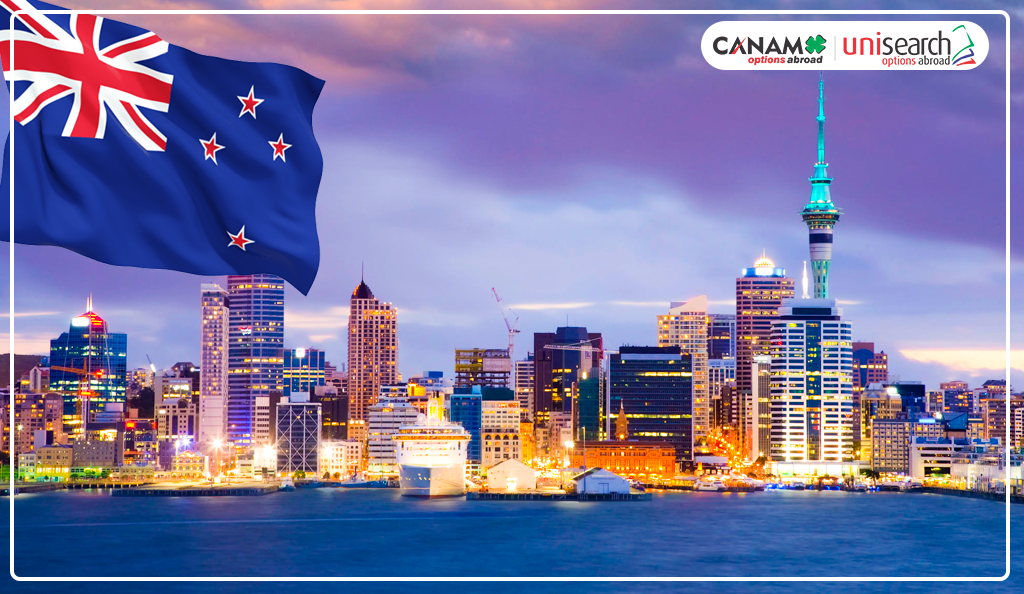 New Zealand has gained a reputation as one of most beautiful, safe, and least corrupt countries in the world. Apart from the amazing landscape and stunning views, it has some of the most friendly people around the world. Over the years, we can see more and more students from all around the globe traveling to New Zealand for a better education and a better life. The amazing quality of life in the country has made it a student hotspot over the years and hence, we see students highly interested in going there for education.
Along with amazing academic institutions and top quality education the country also has high rates of employment. The professional opportunities in the country are abundant and through this blog we will be detailing the highest paying career options in New Zealand for International students:
Architecture is a highly lucrative and skilled profession. New Zealand is big on architecture, and we see more students opting for it as a career. It is not just about drawing, planning, and sketching and just being tech-savvy. An individual also needs to demonstrate extraordinary leadership, organization, and an understanding of the commercial or residential needs of their employers. This predominantly why architects are extremely high paid in New Zealand rather the highest paid according to a survey conducted in 2019.
In the recent times, we have seen a boom in real estate markets around the world and hence, its no surprise that it is one of the highest paid profession globally. New Zealand like all other countries also values its real estate agents highly and it is often referred to as one of the best places to study real estate professionally. The country has a relatively small population which has been growing extensively over the years, with primarily urban locations such as Auckland, Wellington and Canterbury becoming hotspots for real estate developers.
New Zealand has garnered a reputation for highly paying the corporate and skilled workforce. Accounting is one such field, accountants with their amazing skill set attract lucrative salaries and even more so for the top accounting and other industries. They are not just limited to basic accounting jobs but specialise in fields such as financial management or consultation, and end up landing plum executive roles. Apart chartered accountants, general accountants must enrol in a program that is approved by the New Zealand Institute of Chartered Accountants (NZICA) or CPA Australia.
Computers are a must have for every industry today and hence, the value of computer professionals has also increased manifold. From programming to software developing, there are few fields as high in demand as software engineering. Like all other countries across the globe, the IT sector is the fastest grwoing field in th country and hence, software engineers are really high paid and there are a number of employment options in the same field. Many leading tech companies have been setting up shop in New Zealand, hence, more career opportunities for qualified students.
�Lawyers are highly paid in a number of countries owing to the basic fact that every corporation requires lawyers to work for them. From litigation to corporate law, lawyers have carved a niche for themselves in a number of fields and like all other countries in the world, New Zealand also pays its lawyers pretty well. To work as a solicitor, one needs a passing certificate from the New Zealand Law Society, there are a number of great universities in the country that provide highly acclaimed degrees in the field of law.
Actuaries are professional risk managers who use science and statistics to calcuate insurance premiums. These professionals are extremely well paid in all countries and New Zealand is no less. Like other fields such as management and accounting, actuaries are not restricted to a job and can go on to gain impactful roles in a corporation. New Zealand acknowledges actuaries who are Associate Members of significant international bodies approved across the globe and if you are well qualified then you can� become a member of the New Zealand Society of Actuaries (NZSA). This job is one of the most respectable and highest paid in New Zealand.
Along with the above mentioned jobs, a number of other professions are extremely successful and well paid in New Zealand.
Get great articles direct to your inbox
The latest news, articles, and resources, sent straight to your inbox every month.
Popular Universities to Study Abroad
World class education waiting for you.
Blogs and Articles
Curated content to keep you updated on the latest education trends, news and more.
Related Blogs and Articles
A little effort to provide an authentic and reliable content for keen readers!!
How does the New Zealand Education System work?
The Education System of New Zealand has a national curriculum which applies to all state schools and state-integrated schools. The curriculum describe...
Updated on • 16-10-2023 • New Zealand