• UK
8 Steps to Help You Get into UK's Top Universities
463 Reads

3 min Read
By:

CANAM Group

Updated On:

Aug 19,2023 12:23 PM IST

The UK is the home to some of the world's most reputed universities, which makes it a favorable choice for many students looking to pursue their higher education abroad. Like most countries, the UK has its application process. To help you with making this process more comfortable and to give you a few suggestions on what makes a successful application, we have compiled a straightforward to-do list of 10 steps that would help you get into the university of your dreams.
Research
More thorough you are with your inquiry regarding the universities and courses which interest you, the better. It is imperative to figure out which courses do you want to pursue, as you will be spending at least 3 years of your life working towards a degree in the same. Look into the format of different courses and read up about them online, which will help you make an educated decision.
Shortlist your universities
You decided on the course which you want to study; you can start selecting the universities which you wish to apply to. Have a look at the university rankings, but don't get fixated on the top of the line universities for their "prestige." It is better researching for universities that offer the course of your choice and reading up on the student reviews.
Acquaint yourself with UCAS
Universities and College Admissions Service Looks after the application process for British Universities. This is the leading platform that you will be used to analyze the courses which you are interested in and to apply to a maximum of five universities of your choice.
You have been registered with them; you will be able to fill out your personal information. When your application is complete, you will be able to track the progress of your application through UCAS Track Feature, which will keep you posted regarding the change in the status of your application.
Be ready
Once you have applied for degrees and to courses in various universities, be prepared for the possibility of getting invited for an interview. Be prepared for any questions which may require comprehensive answers and be sure to have mock interviews with a mentor or any member of a family. The best way to prepare for the meeting is by going through books and journals related to the subject you have an interest.
Polish up your English
Universities expect students to have a certain level of English. While the standard required to be accepted into a UK university differs between various institutions, if you are not a native English speaker, then it is essential to have a certification regarding your competency.
English proficiency requirements of universities will be listed in a range of different tests, such as TOEFL and IELTS. To ensure that you ace these tests, invest in your learning.
Gain experience
Applying to new jobs, any job experience you can add to your profile helps you to get an offer from a UK university. Whether it's interning, taking a summer course, or volunteering, universities appreciate efforts to hone and strengthen your skills.
Visit the universities which you have selected
You have settled on a few universities; it's imperative to go and visit them as experiencing the locations firsthand can you in making an informed decision. If you cannot, for any reason, visit the universities, then you can take a virtual tour of their institution- this can give a clear idea of what the uni is really like. It is also invaluable to look up the student reviews to have a better picture regarding the universities.
Get a credible reference
All applicants must include a reference letter, usually written by a teacher, advisor, or guidance counselor. Your text should be given by someone who knows you well and can write a comprehensive and authentic recommendation about you.
I hope this blog was helpful to you for providing reasons for pursuing your adventure abroad. If you have any further queries regarding this topic, then please contact our professionals.
Get great articles direct to your inbox
The latest news, articles, and resources, sent straight to your inbox every month.
Popular Universities to Study Abroad
World class education waiting for you.
Latest at CANAM
Events, webinar, college / university visits and more.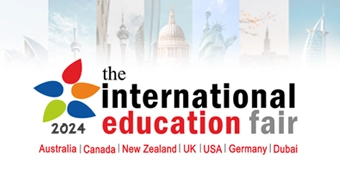 The International Education Fair
Study in Canada, UK, USA, Australia, NewZealand, Dubai, Germany
18th Jan to 25th Jan • 10:30 AM to 5:00 PM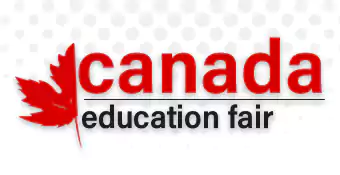 Canada Education Fair
Study in Canada
Mehsana • 11:00AM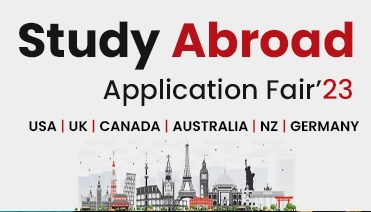 Study Abroad Application Fair
Study in Canada, UK, USA, Australia, NewZealand, Germany • Application Days
Jagraon • 11:00AM
Blogs and Articles
Curated content to keep you updated on the latest education trends, news and more.
Related Blogs and Articles
A little effort to provide an authentic and reliable content for keen readers!!
If you are looking to study abroad, then Glasgow has some of the most picturesque landscapes, and it is also the home to some of the b...
Updated on • 22-09-2023 • UK