• IELTS
Step by Step Guidance for IELTS Success
913 Reads

3 min Read
By:

CANAM Group

Updated On:

Jul 06,2023 04:37 PM IST
In this blog, you will get step by step guidance that can help you succeed in an IELTS exam.
The writing module of the IELTS exam is one of the most daunting tasks for students. There are some common mistakes that students tend to commit while attempting the writing task. Sometimes students spend too much time thinking about what to write and later rush to complete the task. Moreover, some read the question only once and write for the whole sixty minutes. If students follow the right strategy, students can excel in their writing module 1 and 2. Following are the tips to know more:
STEP 1- Plan:
It is advisable to take some time to ponder on your thoughts or to make some strategy before answering your questions. Read the question correctly and make sure you understand it entirely in terms of the objectives of the question. Also, make sure you understand the question fully in terms of the meaning as well as the overall topic.
Looking for the best IELTS coaching institute in your city? Call 1800 137 5499 or register online.
For task 2, make sure you know what style of essay would be writing. Make sure, to plan out all the aspects of the essay before you pen down the whole essay.
STEP 2- Outline:
By now, you know what you want to write and have a pretty good idea about the question as well. Now is the time to take some time to jot down some of the ideas. It is good to invest some time to outline before you start writing. An outline allows you to see if those critical points that will make a perfect essay or not. This would not take more than just two minutes. For task 3, the outline of an essay will not take more than 3 minutes.
STEP 3-Write:
Once the planning and outline are done, the next step is to start writing. This step will make the most of your time. As you will go by creating your beautiful writing piece, you will get more ideas taking birth from your outlined ideas. It is advisable to spend approximately 10 minutes on writing task 1 and 30 minutes on writing task 2.
Step 4- Edit:
It is advisable to keep some time for final edits until the final moments. Please do not submit your writing test without reviewing it. Take your time to edit your work. Your editing process should include your grammar, spelling and punctuation. Make sure you check for mistakes in the areas mentioned above to avoid any negative marking.
Step 5-Revise:
If you want to score well in your IELTS exam, then it is imperative to revise your task 1 and task 2 well. Take your time to review your writing pieces thoroughly. Make sure your writing pieces makes proper sense. Make sure your essays are well written and are not off-topic at all.
Implying the steps mentioned above in your writing will help you set for success in the writing section. It is advisable to incorporate all the steps well in your practice sessions also so that you are in practice of doing it.
Canamprep experts offer best IELTS Coaching. Experts follow a student-centric approach to help students achieve outstanding scores with the help of professionally developed material and strategic training at state of the art classrooms. Get registered with Canamprep, the top IELTS institute and improve your capabilities.
Also read: IELTS Exam pattern
FAQ
What are key elements to pay attention to for success in IELTS exam?
Few key elements which are integral to preparation of IELTS are:
• Coherence and Cohesion
• Lexical resource
• Grammatical range and accuracy
• Task achievement, i.e. answering all given questions in a relevant manner.
How is it possible to clear IELTS exam in first attempt?
Candidates need to be well versed with the format of all four modules so that they can save time while attempting the exam. Practicing solving these modules many times within time constraint will prepare students well for it. They should certainly work on enhancing vocabulary and comprehension of the language and also its advisable to analyze their progress and focus more on modules or section which need improvement.
How can we prepare for IELTS at home?
First requirement for improving language proficiency is to read, communicate, listen and write as much as possible in English. Next its very crucial to get familiar and comfortable with the format of IELTS exam to avoid any confusion as this effort will speed up the preparation. Then comes practicing the complete exam with time and honest analysis as well as correction. It's always better to do smart work also along with hard work. It really helps gain confidence if one keeps solving previous IELTS exams or the prescribed books for it. Regularity and consistency needs to be maintained by self if not attending any classes.
Which module is considered tough and how to improve it specifically for weak students?
Writing is usually considered toughest of all four modules, having speaking as the next in line. Although speaking deals with the lack of confidence, whereas writing is difficult due to weak language building skill. Any skill could be definitely improved through some hard work and by following some important steps. The habit of writing, instead of typing should be brought into practice on daily basis. Reading books is promoted because it provides with new vocabulary and gives examples, which could be utilized while writing. In exam, it's advisable to attempt essay first and then diagram description to relieve oneself from long essay attempt early and save time.
Does taking number of IELTS attempts help in any way?
It's a misconception that taking more IELTS attempts improve on the score. The case is that, every time in this test, each of question patterns will be different even though the syllabus is same.
Get great articles direct to your inbox
The latest news, articles, and resources, sent straight to your inbox every month.
Popular Universities to Study Abroad
World class education waiting for you.
Latest at CANAM
Events, webinar, college / university visits and more.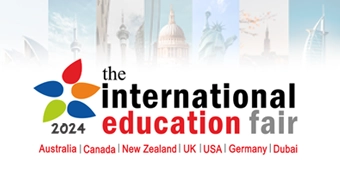 The International Education Fair
Study in Canada, UK, USA, Australia, NewZealand, Dubai, Germany
18th Jan to 25th Jan • 10:30 AM to 5:00 PM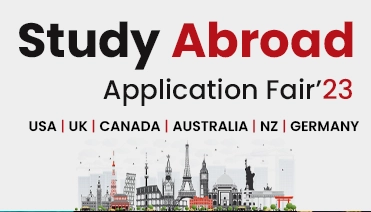 Study Abroad Application Fair
Study in Canada, UK, USA, Australia, NewZealand, Germany • Application Days
Multiple Location • 11:00AM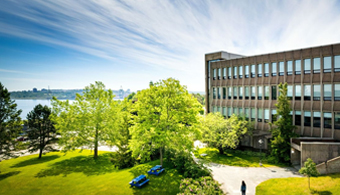 University Visits - Mount Saint Vincent University
Study in Canada • University Visit
New Delhi • 12:00PM
Blogs and Articles
Curated content to keep you updated on the latest education trends, news and more.
Related Blogs and Articles
A little effort to provide an authentic and reliable content for keen readers!!