• New Zealand
New Zealand: Fully Open on July 31 and Post-Study Work Reforms Announced
261 Reads

3 min Read
By:

CANAM Group

Updated On:

Jun 21,2022 07:24 AM IST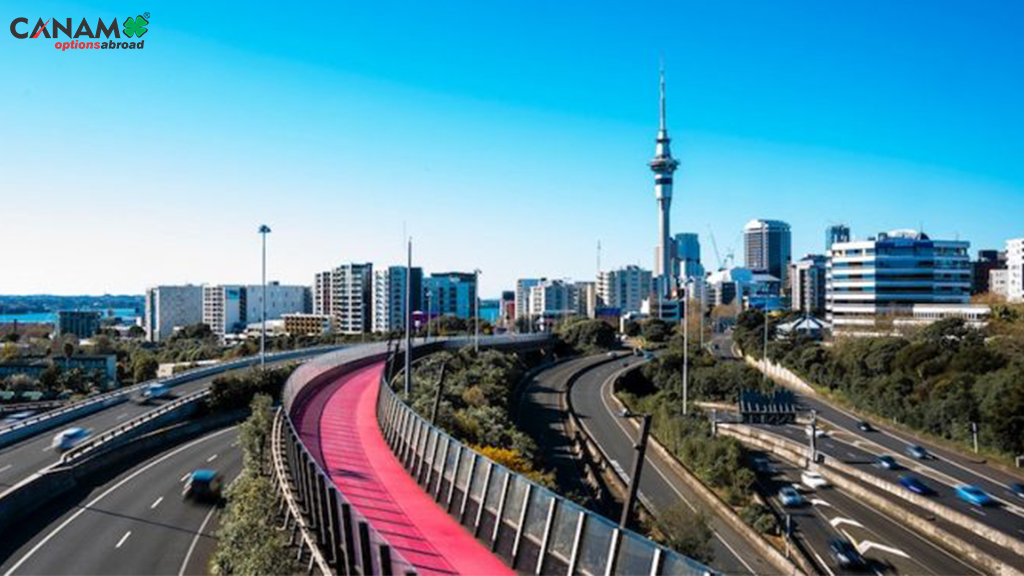 As per the new government policy, International students have full access to New Zealand from the end of July. Student visa processing was planned previously to begin in October, but it will now begin on July 31. Apart from this Government also revealed the changes in post-study options.
"New Zealand is in demand and now fully open for business," Jacinda Ardern said on May 11. "New Zealand's international border will reopen to all tourists and visa holders two months earlier than planned on July 31."
The changes in the new package will allow for "significantly simplified immigration processes," visa extensions, and a new "green list" of hard-to-fill roles which aim to attract and retain high-skilled workers to fill skill shortages in different areas like healthcare, engineers, trade and tech.
"The reopening will allow the international education sector to start rebuilding sustainably. "More than 5,000 international students have already been confirmed for entry as part of previous border exemptions, which means they can be here by mid-July. All international students who meet normal entry criteria can enrol for study here from the end of July," Chris Hipkins said.
Universities New Zealand had called for the 5,000 student limit to be extended for the second semester in July and August. 
The Government also changes its policies, so the country may continue attracting "genuine students."
The ones who are enrolled on non-degree level courses will only be able to get non-degree level gain post-study work rights if they fill specified shortages and skilled occupations. To mirror the length of studies taken by the students, the Government has also limited the length of post-study work. In short, the students who have studied for 30 weeks in other areas will no longer be qualified to work for up to 3 years in New Zealand. In contrast, the Master's and Ph.D. students can still work in the country for up to three years after their studies. Also, the students will no longer be able to apply for a second post-study visa in New Zealand.
"The future will be different; We won't be going back to national's volume over value approach that became a backdoor to residency for lower-skilled and lower-paid migrant workers, who were then at risk of exploitation." -" Says Hipkins 
 Bringing the staged reopening forward from October to July 31 adds "much-needed certainty for our existing and prospective international students," - As per Universities New Zealand – Te P?kai Tara chief executive Chris Whelan.
Due to border restrictions, the students have faced stressful two years stranded outside the country.
"They can now be sure, Immigration New Zealand, visa processing capacity, permitting, that they will be in New Zealand and at their chosen university in time for the start of the 2023 academic year and in some cases, to study later in 2022."
"It was good to hear the Minister of Education, Chris Hipkins, said today that the Government is committed to going out to the world to sell New Zealand international education and the attractive offering it is. We look forward to hearing more about this and the wider international education strategy refresh," Whelan said.
 Ainslie Moore, director of the international office at the University of Auckland, said, "This will help the International students to study and learn in person, and is a challenge the institution is "more than happy to take on", 
Moore says "International students add diversity and richness to our campuses and play a significant role in research and the workforce outside of the university. They make a real contribution to our campus community and to our city and we are very happy to see them coming back," 
"But New Zealand and our universities are attractive for international students. All the universities are ranked in the top 500 of the more than 18,000 universities around the world and we know New Zealand being so welcoming, inclusive and safe with a stunning natural environment is an important factor in our international students' decision-making." "New Zealand has a strong international education brand and is universally regarded as a place that students want to come to study. It enriches us as well as connecting us to the world, and strengthens our reputation offshore," Chris Hipkins reminded.
"Universities are excited and fully prepared to welcome our international students back," Whelan concluded.
Are you planning to study in New Zealand? Explore study options in New Zealand and get trustworthy guidance from certified and experienced Consultants at Canam. 
Canam Consultants has partnerships will all the prestigious universities in New Zealand that allows it to help students like yourself to study in the top universities in New Zealand and achieve their career goals.
Study in New Zealand. Take guidance from Canam Consultants today!
Get great articles direct to your inbox
The latest news, articles, and resources, sent straight to your inbox every month.
Popular Universities to Study Abroad
World class education waiting for you.
Blogs and Articles
Curated content to keep you updated on the latest education trends, news and more.
Best Health Programs to Study in Canada in 2023
Canada is home to some of the top universities in the world, such as the University of Toronto and McGill University. Additionally, Canadian degrees a...
Updated on • Mar 30,2023 11:35 AM IST • Courses in Canada
Related Blogs and Articles
A little effort to provide an authentic and reliable content for keen readers!!