• Study Abroad Guidance
Job seeking tips for international students
375 Reads

3 min Read
By:

CANAM Group

Updated On:

Jul 21,2023 11:40 AM IST

Studying overseas isn't a smooth affair; it brings plenty of new and demanding situations along, mainly dealing with your fees while studying. To reside in a new country could be stressful. So, finding an appropriate job to incur the residing expenditure is one of the solutions to it.

Here are a few guidelines that could assist you to discover a good job: -

1. Get Started
The primary thing to do is list jobs appropriate for you and the companies. Plan in line with your university schedule as it will give you a clearer idea of how many hours you can dedicate to the job. It is the first step to get you started on your job search.

2. Research
The feasible way to look for jobs is by looking for them online, and it's a great platform to get some alternatives in line with your options. There are a lot of online activity searching and networking websites like LinkedIn,Indeed, AngelList, Seek, Monster, etc., which are free and proves to be very beneficial.

3. Exclusive Resume
Your Curriculum Vitae (CV) must be distinct and stand out as it speaks of your qualifications and experiences. It helps to impact the employer positively and increases your possibilities of getting selected. Your resume says a lot about your personality and highlights your skills.

4. Placements Online
Some leading companies and organizations hire candidates online for part-time or casual jobs. They introduce vacancies on their official websites along with the required information. It would help if you looked at the websites of the organizations you have on your list, and it saves on your time and is comparatively convenient.

5. Be Flexible!
Don't just look for jobs in big companies but be flexible to work at your local retail stores that offer numerous jobs; be it any café, food outlets, retail or departmental stores, etc. Also, you should be open to job opportunities other than those related to your educational field and course. The companies look for your capabilities and your dedication to work, and this will also help you learn new skills.

6. Guidance from the University
Your college or University's Career Centre can be a fantastic help in finding you an excellent job in line with your degree and course. They help you build impressive resumes and are aware of numerous job vacancies, fairs and skill-constructing workshops. Sometimes, most of the institutions organize various skill-building seminars.

7. Establish Relations
Establishing relations and socializing is one of the most vital things one must do while studying abroad, and it helps you find proper and appropriate jobs. The easiest way to build connections is to actively join community clubs, social organizations and meet new people.

Getting a good and desirable job may take some time and effort, but you need not worry as good things take time. It will prove to be valuable and worth your efforts. Other than that, Canam Consultant is there to guide you in any of your queries.
Get great articles direct to your inbox
The latest news, articles, and resources, sent straight to your inbox every month.
Popular Universities to Study Abroad
World class education waiting for you.
Latest at CANAM
Events, webinar, college / university visits and more.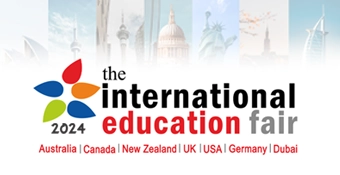 The International Education Fair
Study in Canada, UK, USA, Australia, NewZealand, Dubai, Germany
18th Jan to 25th Jan • 10:30 AM to 5:00 PM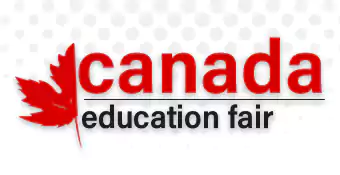 Canada Education Fair
Study in Canada
Mehsana • 11:00AM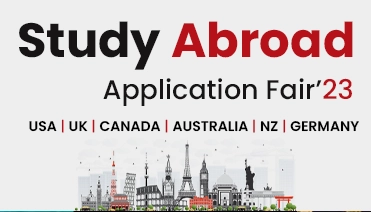 Study Abroad Application Fair
Study in Canada, UK, USA, Australia, NewZealand, Germany • Application Days
Jagraon • 11:00AM
Blogs and Articles
Curated content to keep you updated on the latest education trends, news and more.
Related Blogs and Articles
A little effort to provide an authentic and reliable content for keen readers!!
How to Make Friends When Studying Abroad
Going abroad for education is an exciting time for students, as it is the very time that they will be staying independently and seeing new c...
Updated on • 15-09-2023 • Study Abroad Guidance