• Study Abroad Guidance
Higher Studies Prospects in the USA
1108 Reads

3 min Read
By:

CANAM Group

Updated On:

Jul 18,2023 11:20 AM IST

It is the dream of every student to graduate from an institute that bears an exceptional reputation across the globe. Today, more than half of the international students are inclined to pursue their postgraduate courses in the USA. This country offers interactive teaching, the world's best universities, cultural diversity, hands-on experience, and excellent support services to students. With opportunities available in abundance, the USA offers life-changing experiences. Completing post-graduation from the USA means that you are ready to enter the professional world and secure the best of employment opportunities anywhere across the globe. The postgraduates of the USA institutes end up acquiring jobs in renowned multinational/government organizations or starting up ventures with innovative ideas, hence, pursuing flourishing careers.


Top reasons why the United States of America is best for Post-graduation studies:

Top Ranked Universities:
The USA universities or colleges rule the global rankings. More than 25 out of the top 50 universities ranked in the Times Higher Education belong to the USA.

Global Perspective:
The USA is home to more than 910,000 international students. It gives an excellent opportunity for students to learn about different cultures, and it also teaches them how to adjust to a multi-cultural environment.

Financial Support:
With the best of the universities available, the USA understands and values every student, helping them adjust to the new country without any problems. Considering the currency exchange rate, the cost of studying a postgraduate course seems like an expensive option, but that's not entirely true. USA universities and colleges offer students financial assistance, which lessens the overall burden of educational expenses in the USA.

Research Focused Programs:

The higher education programs in the USA are purely research-based. The students need to submit either a research paper or a minor thesis at the end of the course. The curriculum is designed in such a way that it helps students to acquire essential skills along with an academic degree. Writing a thesis at the end of the course encourages students to have independent thinking and confidence.

Duration of Post-graduation degree in the USA:
The duration of the postgraduate degree in the USA varies from course to course. Post-Graduation degree offered by American Universities varies between 1- 2 years.

Different types of Master's degrees:

Academic Masters:
Academic Master's degree and traditionally taught Master's degree are very similar. These programs emphasize one broad subject area, and then students are asked to submit a research task and a thesis. Usually, undergraduate students study a diverse range of subjects and pursuing academic masters is like majoring in the subjects from undergraduate. Academic Master's degree is similar to the UK's independent research project, supervised by a scholar.

Professional Masters
The second type of Master's degree provides vocational skills and technical training to the students who want to establish themselves in a specific professional career. The Professional Master's program curriculum is strict and includes core training, and specialist graduate schools only offer these programs. For example, MA in Journalism is being provided by specialist journalism schools only. In contrast, MBA programs are offered by special business schools and Masters in Law are offered by Law schools only.

These kinds of schools have tie-ups with top industries in the field. The advantage of pursuing specialist professional Master's degrees is that students can undertake internships with these tie-ups. It gives an extra edge to the students as they get to experience the real-job environment and a chance to work in it.

What are the application requirements for post-graduation in the USA?
Students have to complete an online application form with basic information like Contact details, marks obtained in previous academic grades, experience details if applicable.
Students have to undertake respective standardized tests. For example, for MBA in the USA, a student must appear for GMAT; for post-graduation in English Literature or Engineering, a student has to appear for GRE. Along with these, students have to prove their language proficiency by taking IELTS and TOEFL exams.

Students must write a Statement of Purpose describing why they want to pursue a particular course and how studying in a specific institute can benefit them. They have to outline their research interests further as well.

Students need to provide official transcripts and academic results with 3 Recommendation letters and Curriculum Vitae.

Students are required to submit proof of funds during the admission process.

Student Visa process to pursue Post-graduation degree in the US:
Students need to apply to a university or college certified by the Student and Exchange Visitor Program (SEVP) to study in the USA. Once accepted, the student will be given an official Acceptance Letter known as I-20.

Documents required for a US Student Visa are as follows:
Passport valid for at least six months beyond the period of stay in the USA
Acceptance Letter (I-20) from the institute
Filled Non-Immigrant Visa Application Form
Photographs
Academic transcripts or certificates
Proof of sufficient funds to cover the tuition fees and cost of living expenses
(If) scholarships, then a letter of award
Students need to give evidence that they would be returning to their home country. It can be in the form of an air ticket.

Selecting the right course in the right university and obtaining a specialization after an undergraduate is not an easy decision to make. It is where the consultant plays a significant role. Canam has successfully placed thousands of students in the right institutes and courses and has more than two decades of experience. If you are keen to make the right career choice in the shortest duration possible, visit Canam Consultants' nearest branch today!!
Get great articles direct to your inbox
The latest news, articles, and resources, sent straight to your inbox every month.
Popular Universities to Study Abroad
World class education waiting for you.
Latest at CANAM
Events, webinar, college / university visits and more.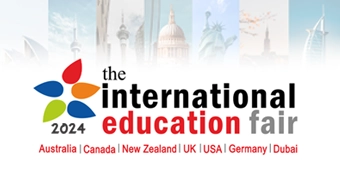 The International Education Fair
Study in Canada, UK, USA, Australia, NewZealand, Dubai, Germany
18th Jan to 25th Jan • 10:30 AM to 5:00 PM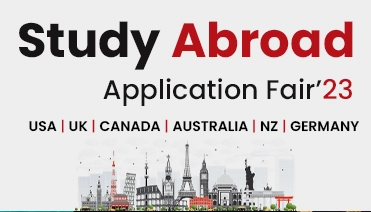 Study Abroad Application Fair
Study in Canada, UK, USA, Australia, NewZealand, Germany • Application Days
Jagraon • 11:00AM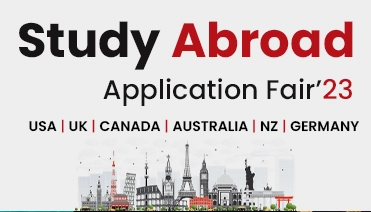 Study Abroad Application Fair
Study in Canada, UK, USA, Australia, NewZealand, Germany • Application Days
Nakodar • 11:00AM
Blogs and Articles
Curated content to keep you updated on the latest education trends, news and more.
Related Blogs and Articles
A little effort to provide an authentic and reliable content for keen readers!!
How to Make Friends When Studying Abroad
Going abroad for education is an exciting time for students, as it is the very time that they will be staying independently and seeing new c...
Updated on • 15-09-2023 • Study Abroad Guidance